What are your plans for improving your house's outdoor space to make it look nicer?
People can tell a lot about your home through the designs, installations, and types of improvements. Your home is the most excellent investment; therefore, you should give it your best for a comfortable and luxurious lifestyle.
You should consult professional designers to help you create the right environment in your home that attracts people from afar. Buying a swimming pool makes your home look appealing; installing decks and improving the walkway does the trick, among others.
Here are the things you can do to your house outdoors to make it look nicer.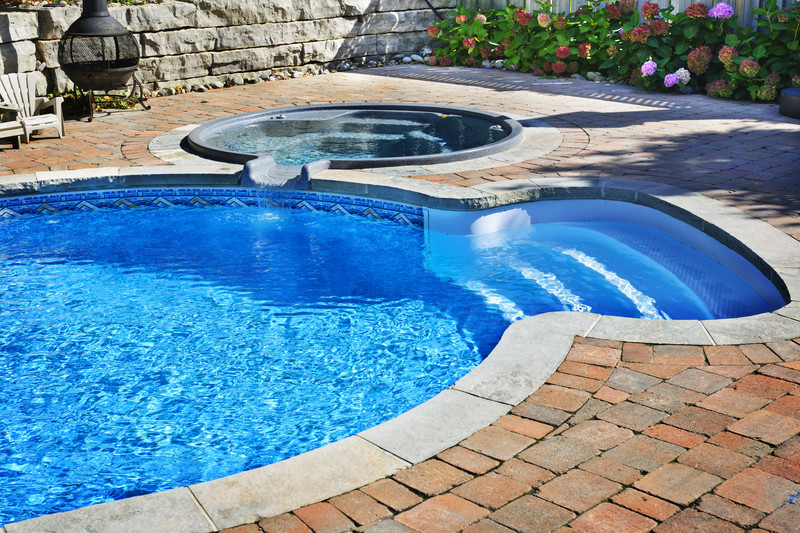 1. Buying a Swimming Pool
A swimming pool indeed adds value to your home and creates something fun for your loved ones to do. Consider buying a swimming pool for your family to improve its looks and add value, which will benefit you when selling it, especially when living in a warm-weather climate area.
Your friends and family will have a place to laze during hot summers, and you are also giving away to exercise. Not many homes have swimming pools, and yours will be unique and probably most popular in your local hometown.
If you have decided to buy a swimming pool you have to consider the costs involved, such as installation and maintenance. Speak to the staff at DolphinPools.com.au for a better idea of ways to save on these costs, and you will have benefits in the long run.
Having a swimming pool improves your quality of life, and you can access and enjoy whenever you want. A swimming pool creates joy and a place of exercise. Swimming will improve your flexibility, cardiovascular health, and overall wellness.
If you are a party person buying a swimming pool for your home, you can host private pool parties improving your social life.
---
Read Also:
---
2. Creating a Walkway
The path that leads to your home front door creates the first impression to your friends, thus the need to have a walkway installed. The best idea is to create a stone walkway that will instantly improve how your home looks from a distance.
This project is not very expensive if you purchase the stone forms and then use concrete to fill the spaces. The cost varies with the walkway's length, but it's worth it improving your home value. A walkway creates a warm, welcoming feeling for your guests.
There are various types of walkways to consider, and professionals will help with such a project guiding you all through until it's completed. On the base of the walkway, you can add an arbor to spruce your outdoor space appeal.
Arbors look good at your house's front area and when installed at the base of your walkway. People will admire your home from the gate as they walk to the front door. This project will winded add value to your home.
3. Go Green on Your Lawn
People need a space where they can relax and play, and planting grass on your lawn makes it possible. Your home environment will look green and attractive. In case there are bare spots, you will also need to replace it with a blanket to cover such area and create uniformity.
A lawn provides your family and friends the right place for plays and relaxing during a warm day. You can also plant a tree to provide share when people are resting here. It's time for you to go green in your home
You can also create an instant garden on your lawn with veggies, flowers, trees, and fruits. These projects will save you money and also make your home look good.
4. Create a Tree Bench
Your people need a place to sit to find peace and relax; therefore, creating a tree bench is a viable solution; this project will take less time to complete, and the materials to use are entirely your choice. If you have tall trees in your yard, you can cut them and use them to create this bench.
During warmer months, your guests will feel welcomed and relaxed, sitting under trees talking and sharing memories. Consult professionals to choose the best bench designs that attract people at first glance.
5. Edge Your Driveway
What do people see when at the driveway? Edging your driveway improves your home appearance. Here is your opportunity to be creative, installing new designs, and making unique patterns in your driveway.
This project is inexpensive but will add value to your home and most significantly boost your home appearance.  People see matters, and this driveway project helps you impress others and make your home look nicer.
6. Patio Installation
People need adequate and well-decorated space for patients and other events in your home. A patio creates enough space for people to have fun, and also, your loved ones will have a place to relax. Watch television or have a peaceful alone time.
You can also add pieces of furniture in this area to make it more inviting and look better from the outside. Professionals should do patio installation, and you will save a lot of money as it will only take a few days to complete.
7. Makeover Your Mailbox
Swap your old and rusty mailbox with soothing stylish that attracts people from afar. There are several types of mailboxes you can choose for your home, and you can choose one that matches other colors in your homes.
Uniformity is essential; therefore, you must be cautious about the colors and paints used in your home. The mailbox or instance can match with the gate. It takes a few dollars to makeover your mailbox, but it will be worth it.
8. Install Outdoor Lighting
Besides adding to security, outdoor lighting makes your home look appealing and attracts people. Incorporate the best fixtures in your yard. High-quality lighting will provide sufficient light but no increase in energy bills. Professionals will help with worth these outdoor installations.
Bottom Line
How people see your home matters, and there is a dire need to relate an excellent first impression. Buying a swimming pool increases home value and also makes your home look appealing. These outdoors installations will indeed create a luxurious lifestyle for you and make your home attractive.