It is indeed a great idea to install a swimming pool at your home as it becomes the ultimate place to relax and refresh during the summer months.
A dip into the pristine blue cool water is highly refreshing at any hour of the day, especially after you come back home after a toiling day at work. The poolside is so attractive that you cannot resist the temptation of organizing poolside parties with friends and families.
However, before you take the pool ownership, you must spare some time to think about what could be its implications on your living and lifestyle as well as finances.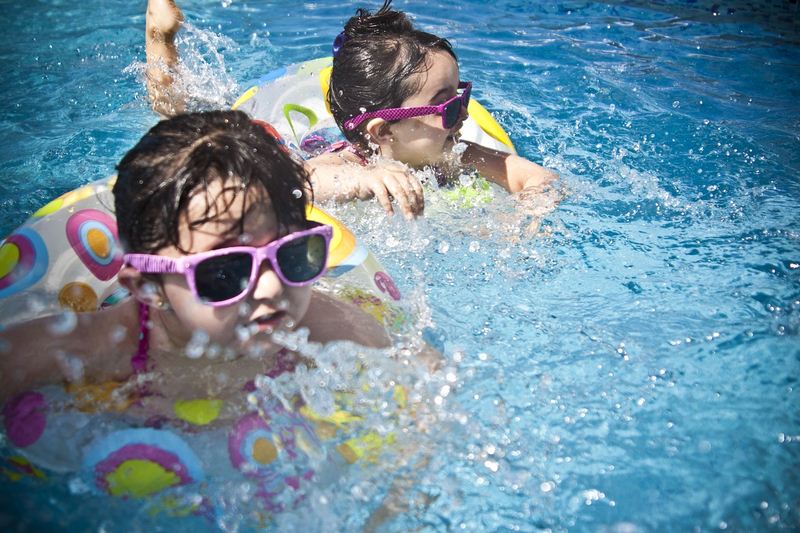 If you live at a place that has warm weather for the better part of the year, then you can use the swimming pool around the year. In-ground pools are fast gaining popularity in the US and by the count up to 2017; 10.4 million US homes have swimming pools.
An in-ground or best above ground pool at homes are the hallmark of luxury with many homeowners installing it for pride without making good use of it. Some are even mere decorations.
Having a pool at home is a definite sign of high-end homes, admits one Inground Swimming Pool Builder, who is a member of the Association of Pool and Spa Professionals.
How the Home Swimming Pool Impacts the Homeowner's Lifestyle and Living Costs
Like any other luxuries in life, you must be ready to bear the expenses for having a swimming pool at home. While installing a swimming pool will cost you a decent sum of money, maintaining it entails various costs that can considerably inflate your monthly bills.
Then there are concerns about children's safety that makes many homeowners drop the idea altogether even if affordability is not a problem.
Before you decide to install a swimming pool at home or buy a home with a swimming pool, here are some things that you should consider.
---
Read Also:
---
Not All Homes Are Fit for Swimming Pools
A swimming pool needs ample space and thus not meant for homes that do not have sufficient open space.
Moreover, space must be somewhere towards the rear end of the property or at some corner that provides enough privacy.  There must be enough space around the pool for the deck, which is an integral part of the pool set up.
Besides, extra space is required for storing pool equipment and accessories like skimmers, pool vacuum, floats, cleaning supplies and towels. You might need the same amount of extra space or even more than what you allocate for the pool. You cannot just compromise on space.
Improve Your Quality of Life
The joy of swimming in a private pool is so much fulfilling that it gives huge satisfaction to homeowners who can bask in its luxury.
Having a swimming pool at home certainly improves the quality of life considerably. That you can plunge into the water anytime you wish gives a sense of utter pride that adds to your social prestige. Swimming is the best exercise that improves cardiovascular health and adds much value to your lifestyle by ensuring your physical well being.
Improvement in mental health is also the result of regular swimming. There will be a marked improvement in your social life when you become the proud owner of a home with a swimming pool.
Pool Precautions
Installing a swimming pool at home will increase your responsibility many more times as you must ensure that the pool is safe for everyone, including children.
Swimming pools are quite risky for children between 1 to 4 years who are most vulnerable to drowning, and it is no less a threat for kids up to 15 years.
Homeowners must ensure that they have proper safety measures in place to mitigate the risks of drowning or injuries during swimming. Installing fencing around the pool and putting locks on the doors that lead to and from the pool can help to reduce the risks.
Setting a rule for using the pool by family members and encouraging children to learn swimming at an early age is helpful to enhance safety.
For added safety of the community, it might be necessary to build a fence around the perimeter of the property that can prevent strangers from trying to take a dip in the pool, which can turn disastrous.
Regular Maintenance and Cleaning
Homeowners must have the right attitude in maintaining swimming pools that need a lot of attention and care.
Swimming pools can become health hazards if not maintained properly, and regular maintenance is a must. It takes a lot of time, effort and resources to maintain swimming pools by using proper chemicals and cleaning the surfaces besides maintaining the appropriate pH level which if disturbed can cause bacteria and algae that can make people sick.
Pool maintenance is a specialized job, and you must have a monthly budget to hire the services of a professional company with expertise in pool maintenance to keep the pool in the best condition by undertaking weekly maintenance services.
Higher Utility Bills
Swimming pools consume huge electricity to keep it operational, and homeowners must be ready to bear the additional expenses as utility bills would shoot up sharply. The cost of operating the pool pump, which is the heart of the pool system and operates the filtration system can alone be about $300 annually.
Besides, the water bill will also shoot up significantly depending upon the pool capacity that can range between $60 and $120 annually for pool capacity of 15,000 gallons and 30,000 gallons respectively.
Higher Insurance Premium
As swimming pools are notorious for high injury rates, your home insurance premium will increase quite a bit. The insurance company will charge a higher premium to cover the additional risks arising from the swimming pool.
Moreover, if you install a diving board in the pool, consult the insurance company because it could be an excluded item of the policy due to increased risks of injury.
Residents of hot weather regions could find swimming pools more beneficial because it enhances the property value as evident in the regions of Southern California, Arizona, and Florida.