As soon as a client enters any office, the first thing he or she notices is the condition of the floor. Polished floors will always create the impression of a thoroughly professional company.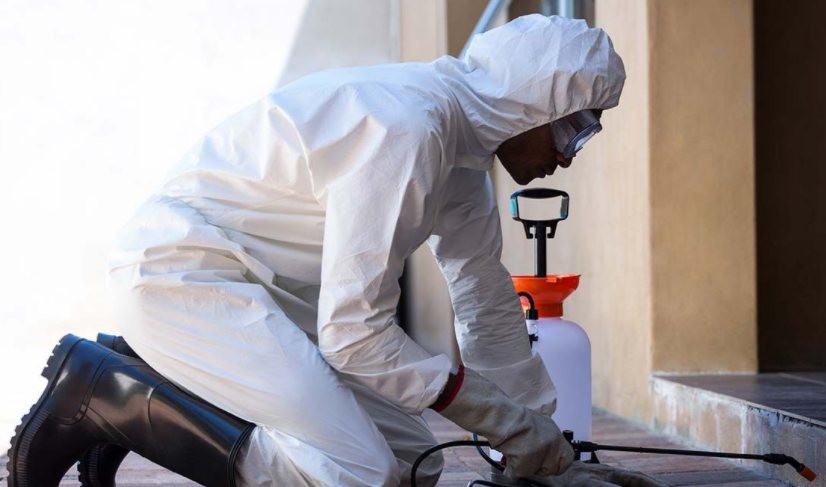 Even the company's employees and stakeholders would enjoy walking on these floors and feel happy about their jobs. Therefore, any commercial cleaning company must be able to prepare a clean and polished floor for any enterprise.
This fact remains true irrespective of the size of the office.
Types of Floor Cleaning Services
The best commercial cleaning companies take into account the following tasks:
Scrubbing with a machine– Most commercial floors face a massive amount of wear and tear over weeks or months. The floor beneath can shine well only when the dirty layers above are scrubbed properly.
Sealing and finishing– Every concrete shop floor can be revived and then protected from future damage by applying a seal, which helps to prolong floor life. The application of a finisher here lends it a glossy look.
Stripping, applying wax, and buffing– Commercial floors are first stripped bare essentials, after which wax is applied on them. When polished, this wax helps produce a beautiful shine.
Grout and tile cleaning– It is possible to get rid of dirty and difficult grout without harming the fitted tiles
Carpet steam cleaning – A number of well-known janitorial companies use steam to deep clean carpets
Signing the Janitorial Agreement
Take time to finalize the janitorial agreement. Being in a hurry may show desperation on either side, which is not a healthy sign.
---
Read Also:
---
Instead, it would be good to check available service standards with a few satisfied clients, possibly via the phone. Here is the list of important information that must be available before signing on the dotted line:
Does the company also offer other kinds of Service Agreements? If yes, what kind?
Will complete insurance be available, in case something goes wrong?
Can the cost estimates be given as quotes in writing?
Where does the cleaning company hire its employees from?
Pocket-friendly Janitorial Services
Every company will have a different budget for janitorial companies. Companies compulsorily include housekeeping as part of their budget as it is a significant expense.
Although all companies may outsource janitorial services, it's the smaller ones that lead the way in this regard.
In the long term, outsourced payments turn out to be more cost-effective than payments for in-house housekeeping services. It is naturally important to select a well known janitorial company, where the management is able to understand and meet the specific needs of one's workspace.
Quality
A mix of high quality and reasonable cost is what is expected from a reputed cleaning company. This is only possible by hiring a company where employees have several years of experience in this field.
In fact, the selection of a highly suitable janitorial company will always influence clients in positive ways, both direct and indirect.
Automobile and other product dealerships also hold meetings with clients, employees, and customers throughout the day.  The duration of these appointments naturally depends on the sizes and values of products being sold.
A dealership, or showroom, needs to be clean as soon as it opens, as customers do not have any fixed time of arriving. Either the janitorial staff can clean the area the previous night or arrive early in the morning.
Also, such places will need constant cleaning services during the showroom timings as well.
About Cleaning Franchises
These days, cleaning franchises are the smaller companies to which larger janitorial companies lend their resources for handling a specific geographic area. Although a franchise is a bit of risk like any other business, it can be extremely rewarding in the long run.
Clients will always approach a franchise that is able to offer affordable, yet efficient cleaning procedures, and will be willing to sign long term contracts. Among different procedures that must be followed, one of them is to follow environment-friendly methods of cleaning.
The role of a cleaning franchise is to take the business of a larger company forward. As it makes a name in the eyes of the larger company in terms of efficiency, the larger janitorial company grows even more for its B2B customers.
The franchisee also benefits by being able to legally use the franchisor's brand name. It can also be seen how the franchisee gets to leverage the franchisor's janitorial resources.
Cleaning businesses are lucrative because they can do well in any climate and business environment. No matter what the business climate, all companies will require cleaning.
For some enterprises such as hospitals, it is just not possible to work without proper cleanliness and hygiene. While the franchisee will be responsible for billing, account management, account administration, and more, it will also be able to take a major share out of the overall profits.