The housing industry is the one that's most dynamic and innovative in Australia.
As such it's crucial for the economy, contributing up to $95 billion per year. Though traditionally built on-site homes have been under the spotlight for centuries, and have certainly undergone considerable improvements over the years, it's the modular concept that gets most of the attention nowadays.
This shouldn't come as surprise given that it proves to be a better alternative, bringing a wide range of benefits.
Besides the quicker construction and endless design possibilities, the sturdy home frame and sub-structures are the main aspects to have received a great deal of improvement thanks to technological advancements which further work in favor of prefab housing.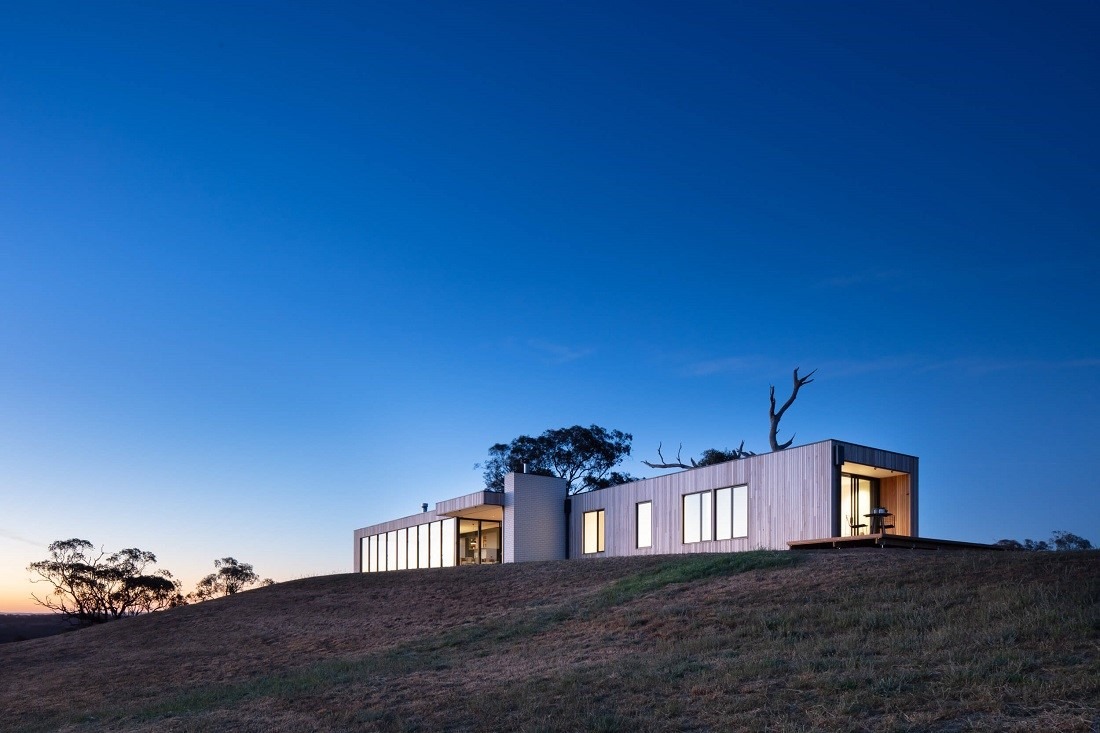 This is so because unlike the typical choice of timber, or the newer options such as mass timber and concrete, a modular precision-built steel frame house simplifies the building process and provides an extra scope of advantages. We're going to shed some light on them below.
Undisputed Quality
Steel is a material that's known for its outstanding strength and durability, so it's understandable why it's a preferred option for houses designed to stand the test of time.
Manufactured to a high level of dimensional accuracy, you can have peace of mind knowing all of the components of the prefabricated homes would make it through transport as well as installation.
Another incredible property of this material is that it's intrinsically corrosion-resistant which makes it a perfect choice for internal and external users alike.
And should you have any concerns regarding the external construction use, you can rest assured quality won't fail you here either as steel can be additionally strengthened and protected with sandblasting, coatings of non-corrosive paints, and even hot-dip galvanizing.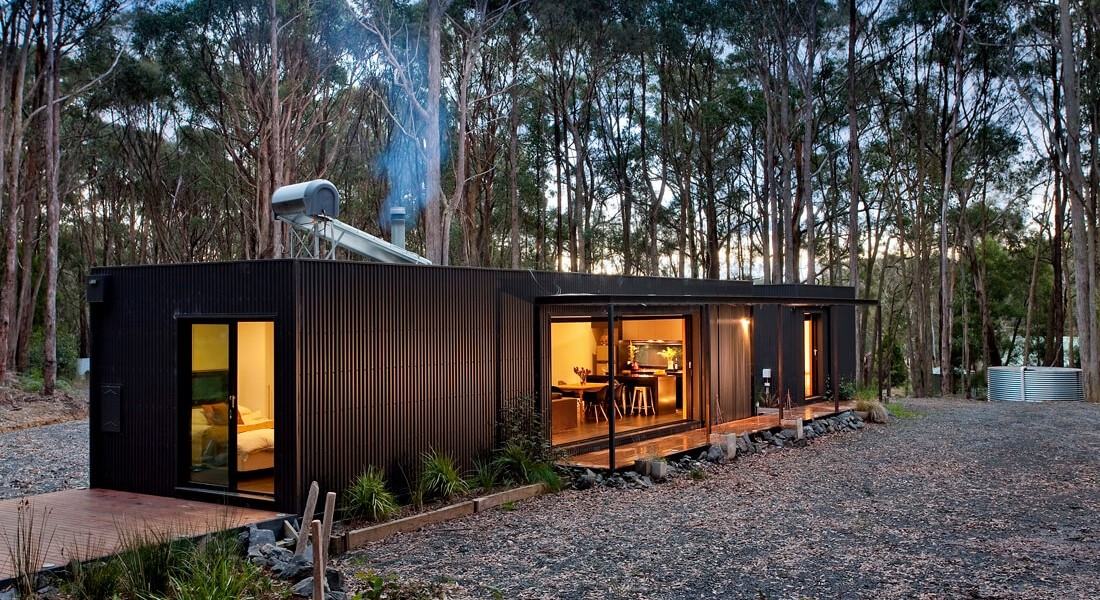 Another aspect you're going to love about the material, and steel frame homes, in general, is the fact they're also low in maintenance.
This applies both to the bolted or welded members, i.e., steel beams (much stronger than those with timber connections), and the coatings.
As far as cleanliness goes, a simple mix of water and detergent would help you remove any surface dust or debris.
---
Read Also:
---
Unmatched Reliability
Now that you know how durable this type of modular home can be, let's look into yet another advantage that stems from this very property – the reliability no matter the harsh conditions.
Unlike wooden structures, along with being resistant to issues with termites, steel is also much more resistant to extreme winds, as well as heavy snow and earthquakes, and even proves to be better at retarding fire.
This last detail particularly comes in handy when building residential buildings in Australian regions at high risk of bushfires.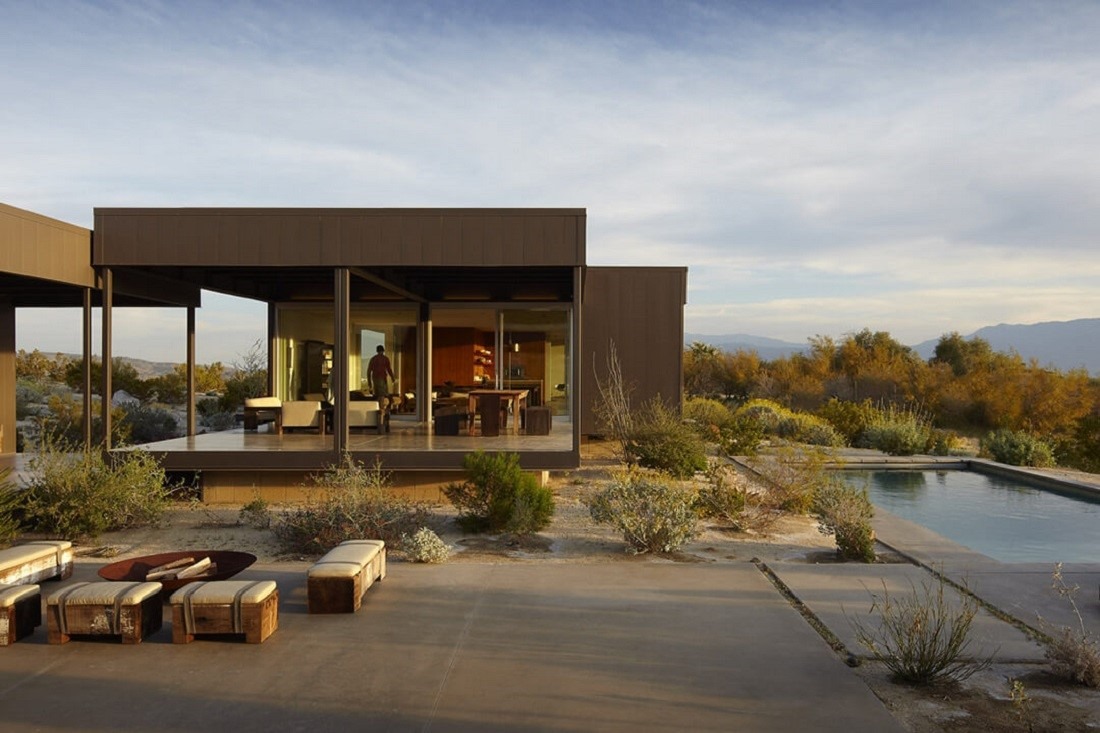 It's possible to create a bushfire-safe steel frame house in a combination with other non-combustible elements, such as metal doors and door locks, window frames, cladding, and sub-floors.
The level of protection steel can provide, in combination with the other elements, depends on the risk of exposure based on the location. This comes in addition to the proximity to vegetation and the property slope.
There are six levels of fire exposure established in the country with the nationwide BAL (Bushfire Attack Level) standard, the first being the lowest, and the penultimate and ultimate levels, BAL 40 and BAL FZ respectively, being the highest.
Once you determine the risk, you can get the needed level of protection though it's necessary to find a reliable company that offers the design features you require.
Utmost Customisation
What was considered to be one of the main disadvantages of modular constructions is now a thing of the past thanks to the advancements in technology and innovation.
Long gone are the days of the one-size-fits-all design, and having the flexibility to choose from a range of features and materials, you have a say in most of what your home would look like.
The aspect of customization also applies to steel homes given that they can be designed to mimic other materials in terms of colors and textures.
For instance, steel frames can resemble stone by being covered with stone as well as other stone-like synthetic materials, whereas roofs can copy the looks of asphalt shingles.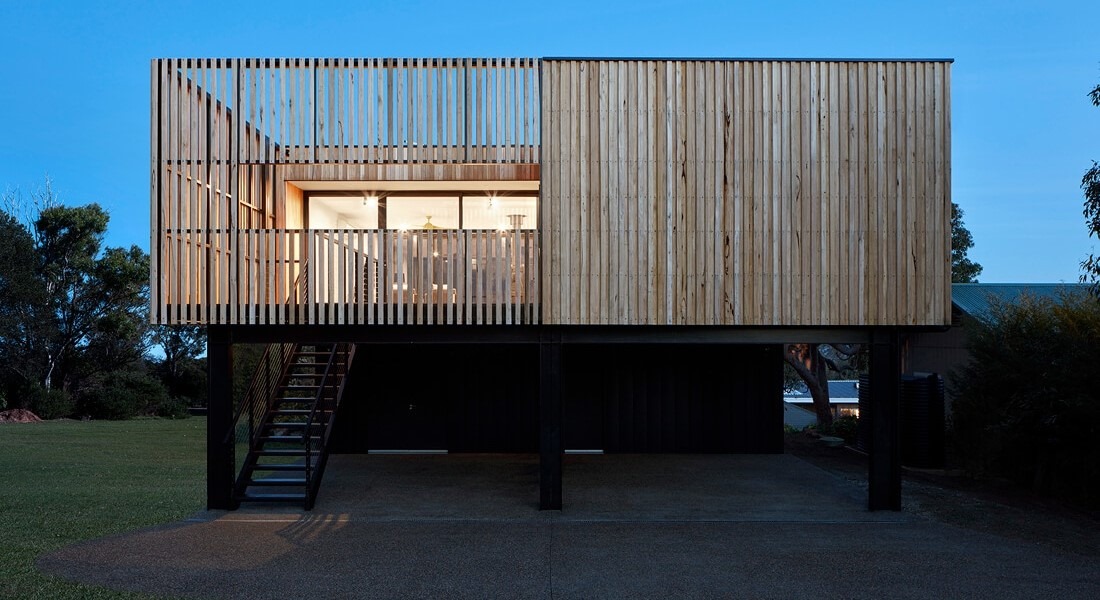 The same can be said about shapes, something that was once thought impossible.
The modular house of today, constructed of metals, isn't anything like the box buildings of before having in mind steel is a material that's malleable so it's not that difficult to get eye-catching details like curved features.
There's something in it for those looking to expand or subtract some of the features in the homes, like the walls and the floors, when wanting to create an open space or close one up.
This is great to know if you're planning on changing some of the design in the future.
Unrivaled Efficiency
One of the main flaws of traditional construction is that it can take a long period to be completed, especially when you add its dependency on aspects in the likes of weather, theft, and vandalism to the equation.
Since the whole process of construction of modular takes place in a controlled factory and warehouse environment, it's no wonder the fabrication is much faster.
What would normally take months, with modular it only takes weeks, and moreover, taking into account each and every phase of the process is completed in highest precision, there's no room for mistakes; once the fabrication is over, the assembly at the location is easily done as all of the pieces fit well together.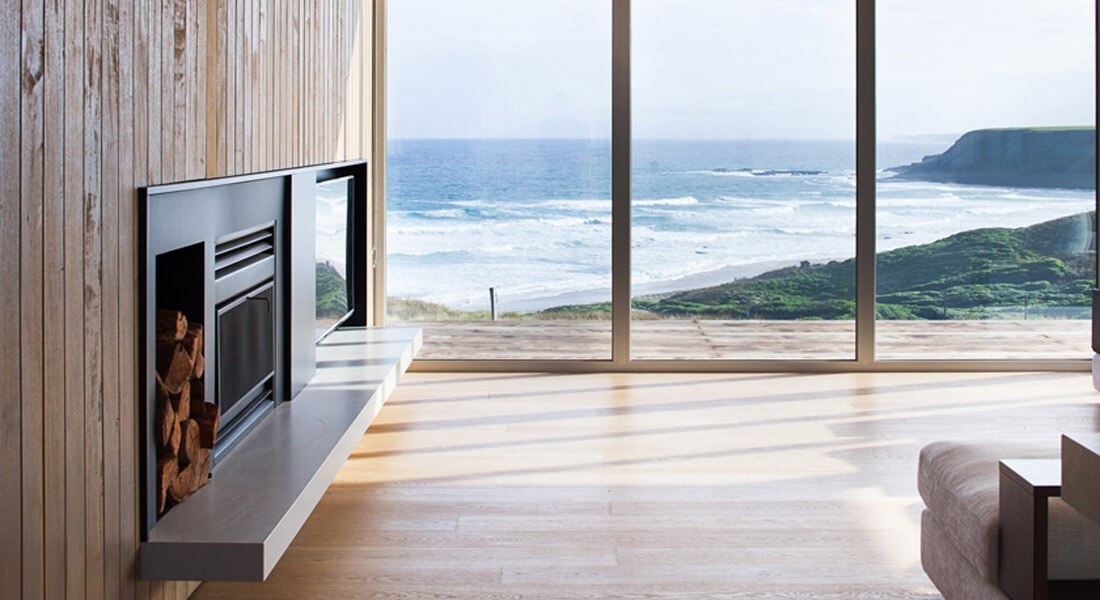 When there's time efficiency, consequently there are lower construction costs of the steel frame house too. This of course includes lower labor costs, plus less waste which leads us to the next advantage.
Unparalleled Sustainability
On-site built homes are known for the huge amount of waste they produce which isn't the case with the prefabricated modular counterparts.
Being built to the highest precision means no material gets improperly used, and since much of the work is carried out in factories and warehouses, there's much less pollution on the landfills in terms of spills, dust, or even in the form of excessive noise and disturbance.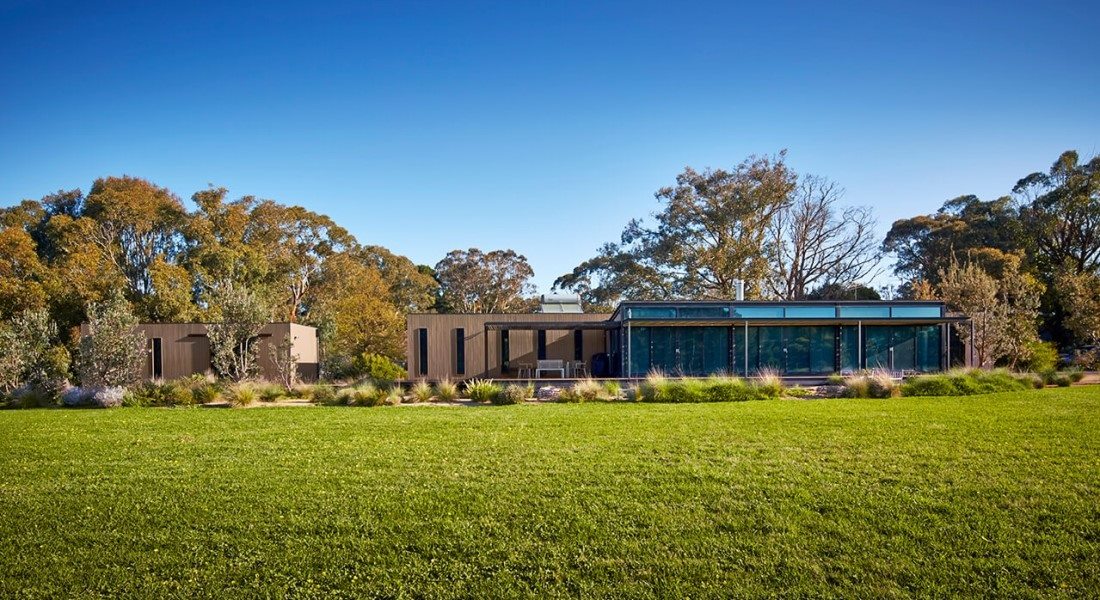 As for steel specifically, the fact it's 100% recyclable shows why it's such a great choice for modern modular homes.
Depending on how sustainable you'd like your dream abode to be, you've also got the chance to team it up with other recyclable materials whether for the interior or exterior, along with the implementation of eco-friendly systems such as those of rainwater collection and use of solar power.