Create a mishmash of stylish comfort and elegant charisma for your living space with Rugs!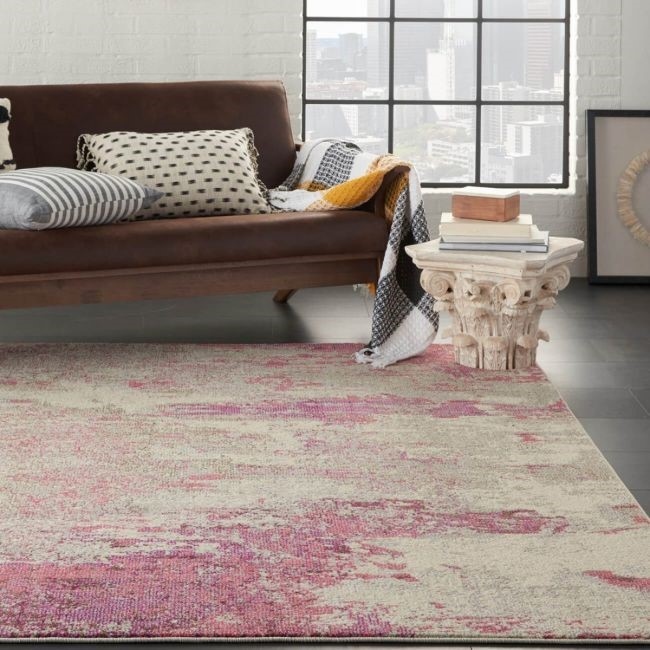 Rugs provide a warm, sophisticated, and luxurious feeling beneath the feet that wood flooring cannot.
Furthermore, while the wooden floor isn't going anywhere, the cover makes a significant – and upscale – comeback.
If you're looking for the best Modern rugs for 2021, now is the time to stay up with the latest rug trends.
You never realize how much an area rug can improve or break a space until you find the perfect one.
Picking a rug may be a time-consuming task, what with determining the correct size for your area and narrowing down the patterns and textures that appeal to you and your aesthetics.
However, the beauty of it is how perfectly a beautiful rug can bring a place together. Read on to know the 6 modern rug trends to look out for in 2021.
1. Chic Moroccan Rugs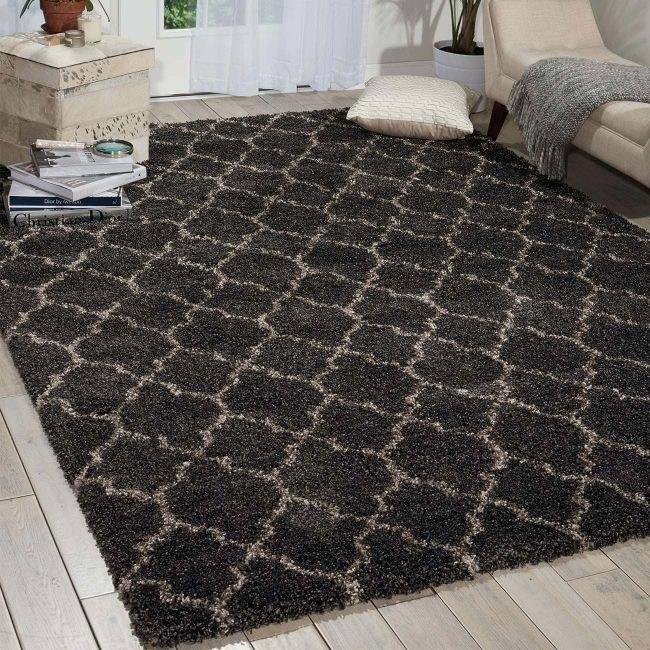 Moroccan carpets, with their monochrome tribal design, are a perfect addition to your home in 2021.
These rugs are handcrafted by expert artisans using natural materials (especially wool).
Every Moroccan rug is one-of-a-kind and created in a different way. This luxury rug's diamond design makes it more adaptable and looks fantastic in any environment.
Textiles are one of Morocco's most important exports, and it's easy to see why. The small African country produces some of the most beautiful rugs and blankets in the world.
Moroccan rugs come in a variety of styles, each with its own origins and artistry.
2. Subtle Chevron Rugs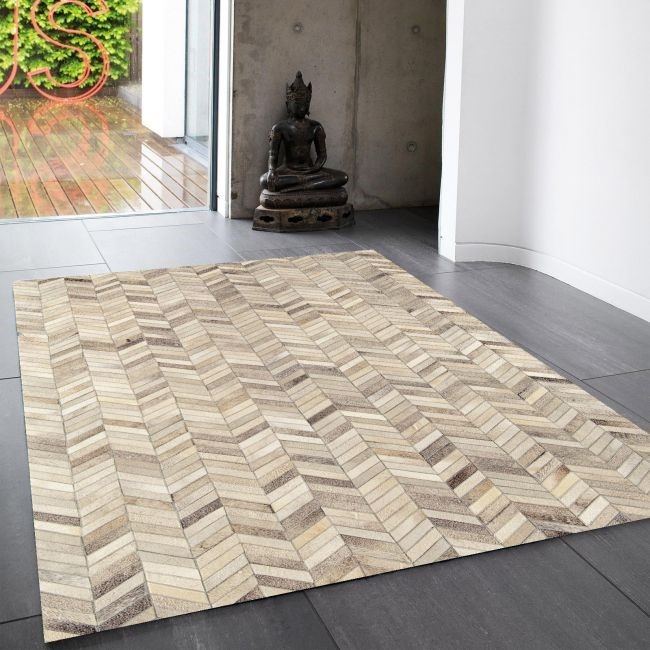 Chevron is a popular rug pattern with a lot of impacts. The delicate woven chevron rug adds texture and design to a room without becoming overbearing.
If you've been meaning to try mixing prints, chevron pairs well with almost any design (tropical, floral, striped, —the possibilities are endless).
Simply place a woven Chevron rug in your bedroom or living room to provide texture and design to space without overpowering other decorative elements.
If you want to mix patterns and have some fun, chevron will look wonderful with almost any design; floral, striped, oriental, whatever you can think of, chevron will provide.
3. Bold Geometric Rugs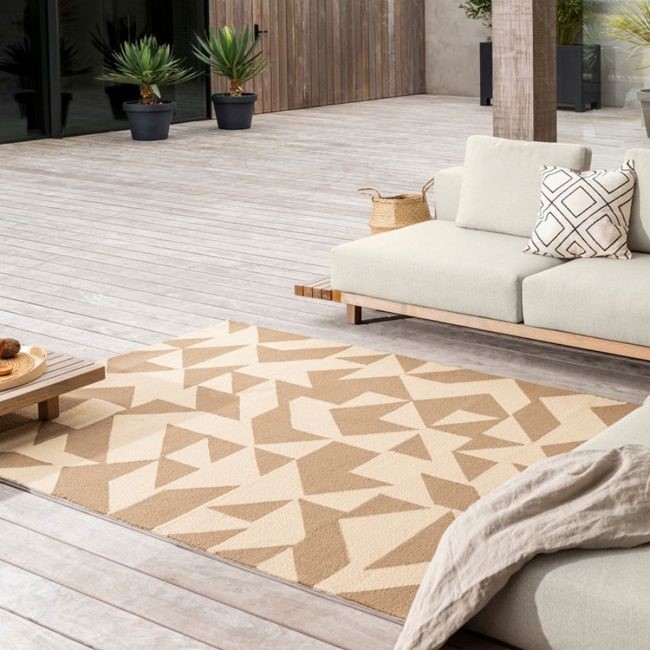 In 2021, strong rug tones and expressive style will be featured in many homes. When the new decade begins, homeowners will set aside time to consider their spaces and look for ways to personalize them, ensuring that it is something they enjoy investing their time in.
For a bold yet joyful vibe, mix a stunning geometric rug with vivid furnishings or paint.
4. Boho-chic Kilim Rugs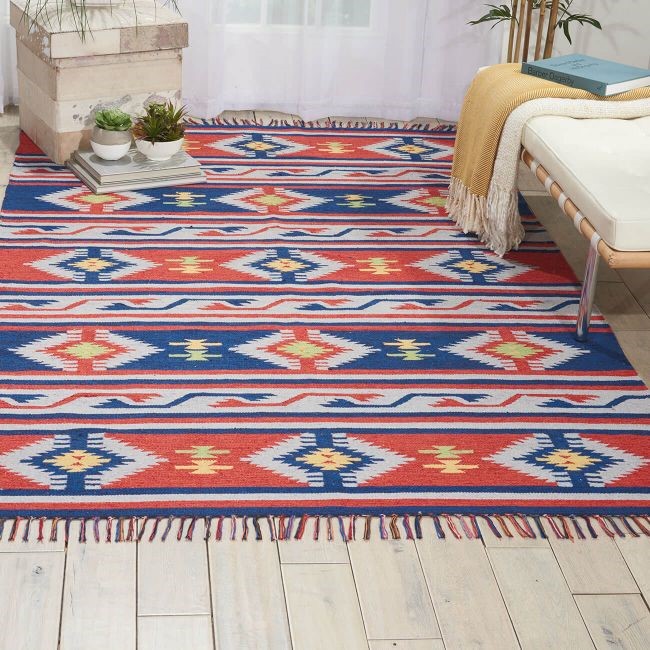 Kilim carpets have been at the forefront of design trends for a long time, and for good reason.
These flat-weave rugs come from North Africa, Turkey, and the Balkans, and are famed for their rich history and even richer hues.
They're bold, stunning, and timeless. A beautiful kilim rug may brighten up a guest bedroom or give color to a wood-heavy living space.
---
Read Also:
---
5. Classy Vintage Rugs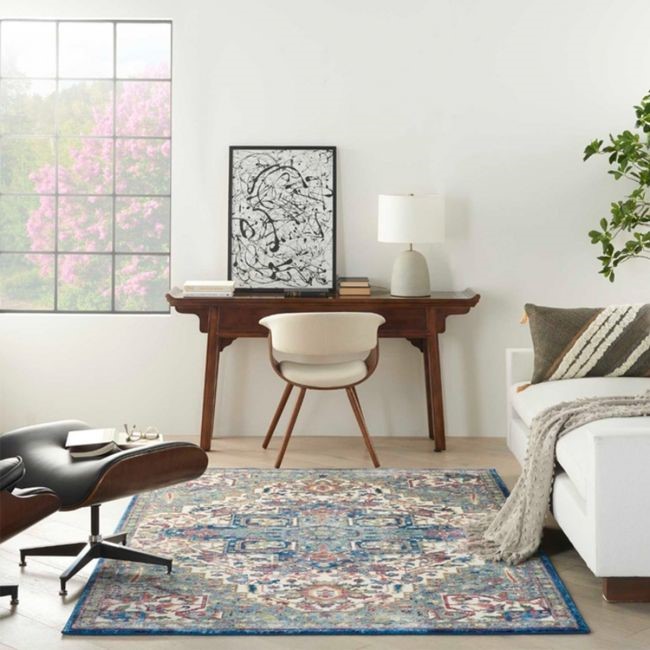 If you look for red rugs online, you're certain to come across dozens of "antique" items that have been faded to perfection to give them an antique appearance.
While we love these carpets in bedrooms and living rooms, this trend is an excellent opportunity to resurrect Grandmother's worn-out rug from the basement.
Faded old rugs, which formerly appeared drab and dated, are back in style—pair with more modern furniture to keep this design fresh and new!
6. Natural-Material Rugs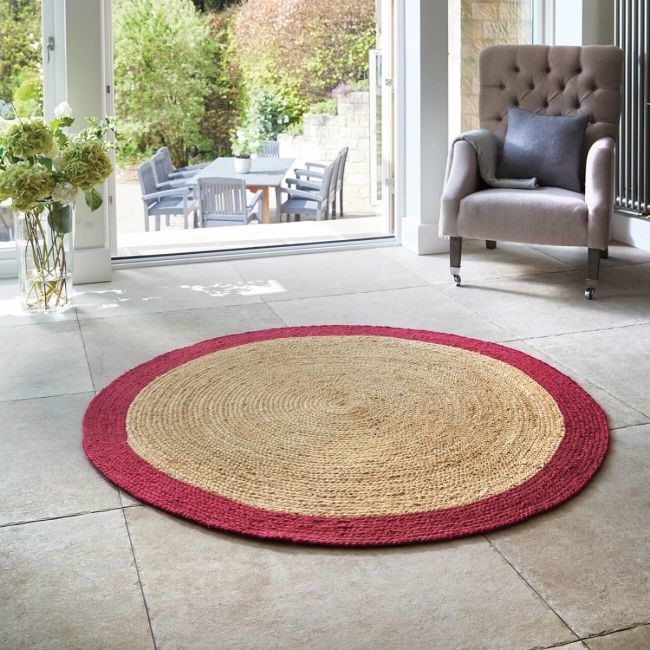 Use organic material rugs such as leather, wool, sisal, and jute rugs to create a peaceful and restful place in your house if you want to add an eco-friendly touch.
Keep everything neutral and bring in eco-friendly home furnishings like pampas grass to provide a luxury cum contemporary design to introduce hues that evoke the outdoors, such as earthenware furnishing and on-pattern rust.