Metallic epoxy flooring is becoming quite a popular option available in the market. It is highly opted for by homeowners and commercial spaces as the metallic touch makes the place look attractive and appealing.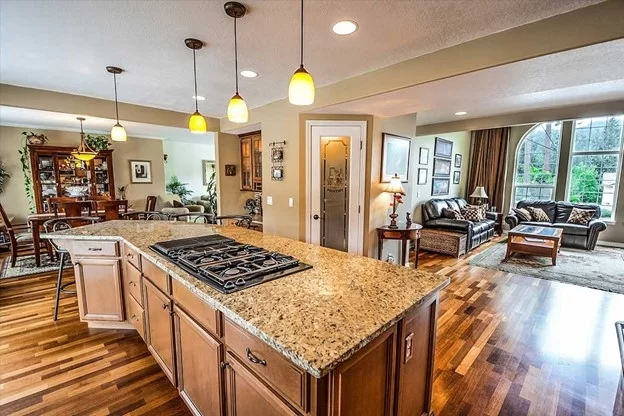 The best part is that metallic epoxy flooring Hayward comes in different colors, shades, and effects, which a person can pick according to their space and interiors. This flooring option is the best-rated and one of the top recommendations.
However, let's learn about metallic epoxy flooring and understand precisely what it is, where you can use it, and why a person should opt for it.
What is Metallic Epoxy Flooring?
A floor with multiple layers of epoxy, this Metallic epoxy flooring has become a great choice. The effects are created by using metallic addictive into clear epoxy.
The metallic powers in an epoxy move like lava flows that create a pearlescent design. It makes the space look alluring and aesthetic. With Metallic epoxy flooring, the space looks more cozy and classy.
What is the Cost of Metallic Epoxy Flooring?
Usually, the cost of Metallic epoxy flooring is $30 to $40 per square meter, but it can reach up to $80 to $100 per square meter. It depends upon the service requirement, material, design, color, and quality.
---
Read Also:
---
What is the Life Expectancy of Metallic Epoxy Flooring?
Metallic epoxy flooring is a long-term investment and can last ideally without wearing and tearing. Although it depends upon the quality of the epoxy and the metallic powers, good quality Metallic epoxy flooring usually lasts up to 20 years.
What are the Recommended Places for Using Metallic Epoxy Flooring?
Metallic epoxy flooring can be used in multiple corners and places such as –
Best flooring option for commercial and industrial places such as malls, cinemas, schools, retail stores, etc.
Looks great in the kitchen and countertops
Goes well in showrooms, workshops, and garages
Lobby and entryways
Hallways and hospitals
What are the Perks of Metallic Epoxy Flooring
Metallic epoxy flooring is durable and hard-wearing, which can withstand high foot trafficking and weights.
It has a protective coating that protects the floors from cracks, stains, and moisture.
This flooring type comes in different colors and shades, giving a smooth, elegant, flawless shine and unique patterns and designs.
It is quite easy to clean a Metallic epoxy floor and doesn't require high maintenance.
Metallic epoxy flooring is an excellent addition to the house or commercial property, and it is a long-term investment if the right quality and installed correctly. Besides, this flooring option is relatively safe as it increases visibility.