When it comes to selling your home, it's important to make a good impression on potential buyers. Buyers know within a few seconds if they're interested in what you offer. First impressions most certainly matter. One way to ensure a great first impression when selling a home is through home staging.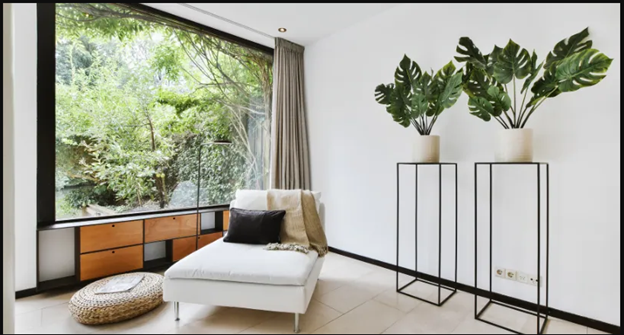 This process sets up and arranges a home so that buyers find it more attractive. Potential buyers need to feel right at home when viewing your property. This emotional attachment encourages potential buyers to seek more information and possibly close the sale.
In today's competitive real estate marketing, home staging is used to help sell homes quickly. In this blog post, we will discuss home staging and a few great ways to help your house stand out from the others on the market so that it sells fast.
First Impressions Matter
You don't get a second chance to make a good first impression. Is that risk one you are willing to take when so much is on the line?
First impressions can make or break a sale. Home staging helps ensure your home is viewed significantly by potential buyers. They will feel connected to the property and want to know more about the amazing property up for grabs. The more interest shown in your home the better.
When you create this impression via home staging, you will receive more interest in the home from buyers interested in closing the deal. Those offers come rolling in when potential buyers see the home in complete form.
---
Read Also:
---
Highlight the Best Features of Your Home
Another incredible benefit offered to sellers who stage their home is the chance to highlight its best features. When a home is left empty and undecorated, nothing stands out. Buyers do not get an opportunity to enjoy the home for all its worth. Staging the home provides an opportunity to show buyers what they are missing if they do not own the property.
You can highlight unique selling points which help buyers envision themselves in the home. It can lead to buyer confidence when they see how a room functions and can envision its potential. A well-staged home creates the diversity that buyers need to decide if your property is what they want.
Create a Memorable Experience
Designing your home in a manner that potential buyers can't seem to get out of their minds is key to selling quickly. Buyers who walk through a beautifully staged home remember it later and often want to see more or pursue the purchase. Unstaged homes lack the experience that is included in a staged home.
Home staging is important. It helps your home stand out in an oversaturated real estate market. The home becomes memorable and special when proper home staging occurs.
The Home Staging Process
If you are putting a house on the market soon, consider home staging. The benefits above only start to entail the many perks you should expect from a beautifully staged home.
Here are the essential steps necessary to correctly stage your home.
Step One: Professional House Cleaning
Before you begin the home staging process, consider hiring Peach State Maids to deep clean the property. Professional maids and house cleaners leave no crook or cranny behind as they clean the home from top to bottom or simply areas that need more attention than what you can provide.
When you start with professional house cleaning, home staging is easier since there is no dirt, dust, or clutter to remove. Professional cleaners can clean floors, windows, walls, and much more, depending on the home's specific needs.
Step Two: Declutter and Depersonalize the Home
Now, declutter and depersonalize the home by removing unnecessary furniture, knickknacks, and personal photos. You want it to provide a blank canvas that buyers can envision as their own. When personal effects remain in the home, it takes away from a potential buyer's vision.
Step Three: Choose Fantastic Pieces of Furniture
When the home is clutter and personalization-free, it's time to add new pieces of furniture or rearrange existing pieces to create an inviting space for potential buyers. The goal is to highlight the best features of each room, so keep this in mind as you arrange furniture. When potential buyers step into the home, you want them to feel the "wow" factor.
Step Four: Lighting
Lighting is an essential part of home staging. It highlights the home's best features and the points you want to stand out from the rest. The right lighting creates an appealing and relaxing environment for everyone in the family.
Both natural and artificial lighting play a role in the home staging process and help draw attention to your home where it matters. You should ensure adequate lighting brightens the inside and outside of the house during the staging process. Add lamps to each room to create a warm and comfortable feeling. Choose special lighting for the outdoors. You can easily find great ideas to enhance your home's lighting.
Step Five: Accessorize Your Home
Accessorizing the home with artwork, accent pillows, and other effects will give it a burst of color and add charm and personality to a room. There are endless ways to accessorize the home and create a home-like atmosphere that potential buyers want -even when you are staging a home on a budget.
Step Six: Don't Forget the Outside: Curb Appeal Matters
So many sellers focus on the home's interior, which is important, although they tend to forget the exterior. The outside of the home is the first thing potential buyers see. They may not give the house the time of the day if it is not immaculate and attention-grabbing. To ensure this is not the scenario you experience, build curb appeal by staging the outside of the home.
Planting flowers, landscaping, and cutting grass are some ways to create an outdoor environment that lulls potential buyers inside. You can also add a "Welcome" mat to the front door, update the mailbox, and decorate the front door to continue creating a warm and hospitable environment.