If your property has been sitting in the market for months or years and has become stagnant, the best decision you can make is getting it staged for your future buyers.
A vacant property may look lifeless and may even end up creating a bad first impression. But if it is staged properly, i.e. with furniture and decor pieces, the buyers will be able to visualize what it would look like when they decide to make it into a home.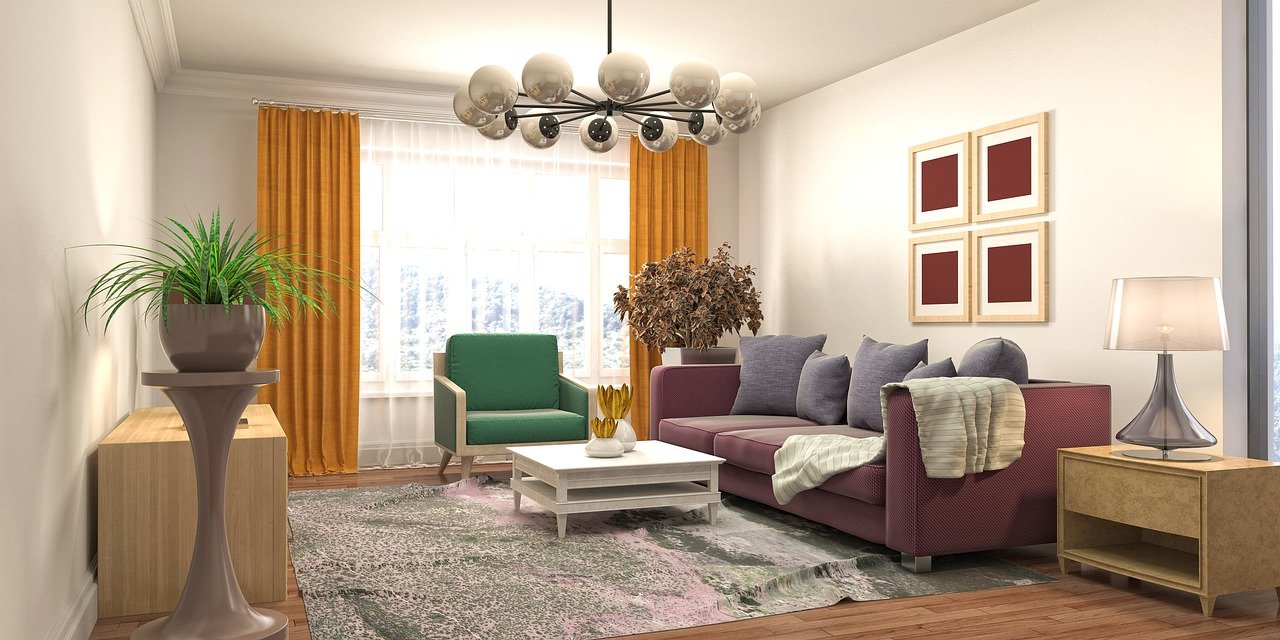 While home staging has been popular among property sellers for a long time, virtual staging has gained popularity in the recent years.
Let's understand more about it.
What is Virtual Home Staging?
A type of home staging, virtual staging involves placing furniture and décor pieces digitally in the pictures of a property to create highly realistic results. In simple terms, it can be called online interior design.
Virtual staging is used by real estate investors, realtors, property managers, lenders, and property owners to sell their properties faster.
Virtual Staging in Real Estate
Millennials are becoming the primary property buyers in the market. And since 90% of these buyers first look online when buying a property, virtual staging has become property sellers' first choice.
Moreover, it is a fact that staged homes tend to sell faster than non-staged homes. So, there's no question as to why staging is important.
What are the Advantages of Virtual Staging?
---
Read Also:
---
Different Listings
Want an armchair in place of the loveseat or liking a bed better than what you already have in the pictures? You can change and rearrange furniture with virtual staging without breaking your back.
With virtual staging solutions, you can change the online interior design of your property as many times as you want. With different pictures of your property, you can unlock the imagination of your potential buyer.
No Heavy Lifting
Moving furniture from one place to another can be very tiring and time-consuming. Just imagine the struggle if your property or listing is in a high-rise building. With virtual staging, all you have to do is select furniture online and have it placed virtually in your property. No hassle and no heavy lifting!
Security
Did you know that unoccupied homes can be hotspots for burglars? So much so that they look for real estate listings online so that they can easily score staging furniture. This is one of the reasons why virtual staging is preferred over traditional home staging.
Cost-Effective
It goes without saying that traditional home staging is extremely expensive. The furniture that you buy or rent may cost up to thousands of dollars. And if you have to list more than just one property, the cost will increase subsequently.
And it's not just the cost of the furniture that you will have to bear; other costs include manpower cost for moving furniture and the cost of photoshoots, which may eat up a significant chunk of your commission. On the other hand, getting your listing virtually staged costs just a few dollars and looks very realistic.
Quick
In traditional staging, the process of selecting, sourcing, and installing furniture is very time-consuming. But in virtual furniture staging, you don't need to invest months; you can share your request and get your property ready for listing within 2 to 3 business days. Moreover, if you do not like anything, you can get it swapped or removed quickly.
Virtual Room Designing
For home staging ideas and design support, you may need to hire a professional interior designer, which is again an expensive business.
But with virtual staging services, you also get a virtual room designer. Just make sure that the company you choose has in-house interior designers who are responsible for making major design decisions while staging your property virtually.
Better Representation
If you're selling an older property, problems such as flaky walls, uneven surfaces, broken doorknobs, etc. can make potential buyers immediately lose interest. But with virtual staging services, you can have these minor issues fixed in the photographs, sometimes, without any extra cost.
The benefit of doing this is that people who come to see your listing after shortlisting it online will not fixate on the flaws but will see the advantages of buying it.
If you have decided to go for home staging, virtual staging or online interior design is your best bet. It will help buyers see the potential of your listing. So, do your research and choose a virtual staging service wisely so that you can reap all the benefits explained above.
---
Author Bio:
Rahul Agarwal is the Co-founder & Chief Business Officer at Styldod, where he has taught a computer to do interior design! Styldod provides the most hassle-free & inexpensive virtual staging solutions for real estate agents so they can sell their listings faster, and for higher prices. Rahul was also a co-founder of Mebelkart (which is acquired by Ask Me). He's your everyday IIT Kanpur nerd who pushes the boundaries with his innovative entrepreneurial stints and is also a sound startup investor & advisor. Rahul attributes his success as a professional to the discipline he has learned from his district hockey days, being a swimmer and a gym enthusiast.
---