While you were keeping yourself updated with the new iPhones, Tesla cars, or PC hardware over the past couple of years, you'll be surprised how much the technology in massage chairs has improved too.
Massage chair designers are constantly experimenting on how they can improve the quality of their massage chairs, and it's not just with some fancy new upholstery or sleek design!
For further Massage Sofa Guide, you can visit the Recliners Hunt.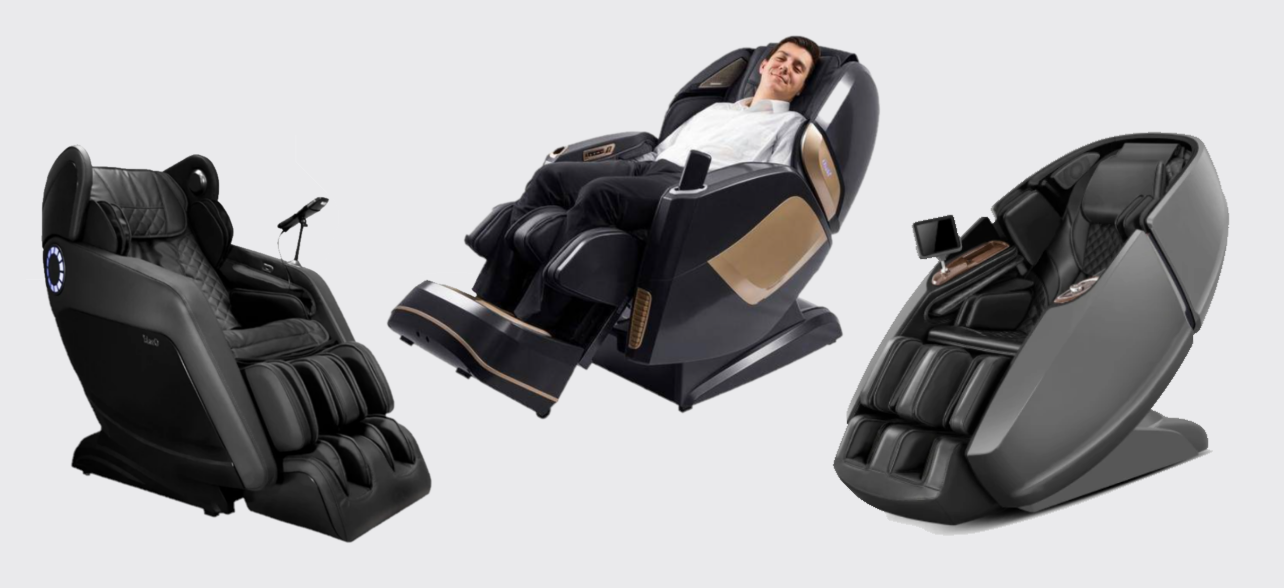 Imagine a personal professional massage parlor in your living room that's always ready to erase all the muscle pains and stress that you've experienced after a long day at work.
Sounds like a dream, doesn't it? There are so many things that a massage chair can do nowadays that anyone who has one for personal use is guaranteed to have an edge over your peers. You won't just get a massage chair for fatigue anymore, you're getting one for the complete massage therapy experience.
From heated massage track rollers to intelligent body scans, let's go over the latest technological breakthroughs in the massage chair market that you probably missed.
Note that these aren't technology that came out exclusively this past year, but rather a collection of notable advancements over the decades that have changed how we view massage chairs altogether.
Air Compression Massage
You are probably most familiar with track rollers as the means by which massage chairs make their magic happen, but most modern massage chairs are also fitted with airbags that inflate and deflate in strategic patterns across your body to apply pressure into parts of your body that track rollers normally can't reach.
With this technology, you are able to get a holistic massage therapy experience that is fully customizable according to your specific needs. This is among the older technologies on this list, but it's one that a lot of people overlook when they go shopping for massage chairs.
---
Read Also:
---
Heated Roller Tracks
We all know heat helps open up blood vessels so the exchange of gases like oxygen in your cells could be made more efficient. That's why heated rollers are perfect for relieving muscle tension and other types of muscle pains caused by constricted vessels or involuntary muscle contraction.
What's more, is that it could also improve the quality of sleep, so it is also a viable treatment for those suffering from insomnia.
Flexible Massage Tracks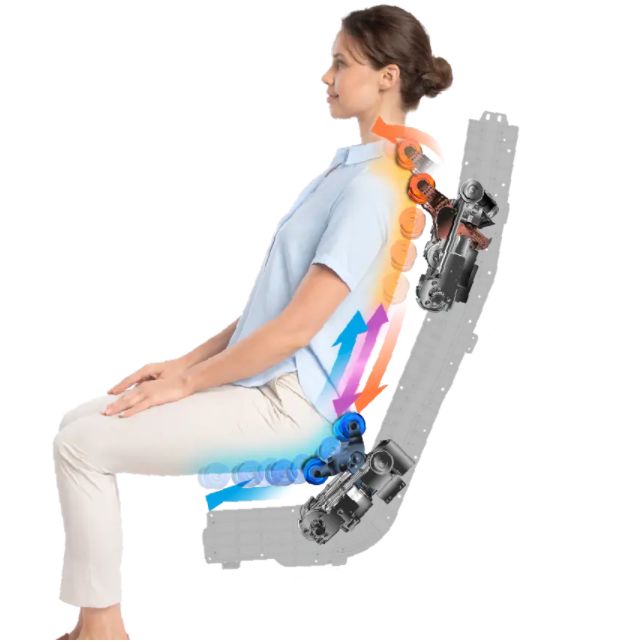 Most ordinary massage chairs have rollers with fixed dimensions, so they could only reach as much of your back and legs as far as they could shift their angle.
With flexible massage tracks, like those fitted in the Daiwa Supreme Hybrid massage chair, you could get a more natural feel of the rollers moving across the contours of your back and provide a smooth and relaxing experience for your bones and muscles.
This special type of massage track helps stretch the muscles of the body in order to release tension in areas that are at greater risk of injury, that way your body could become more flexible and mobile.
Lifelike Sensation
 If massage chairs seem too mechanical for you, you also have 4D technology that attempts to simulate the feel of an actual human hand caressing and kneading your body. Some models take that a step further like the Osaki Maestro LE, designed with the idea of making the most human-like massage in the market.
It also uses a combination of the aforementioned heated rollers and airbag compression technology to truly deliver a deep and rhythmic experience.
Intelligent Body Scan
This might sound like science fiction to you, but this technology is as real as it could get. Massage chairs with this feature can automatically scan the dimensions of your body in order to map out the placement of key areas of the body and apply pressure on those areas accordingly.
This gives each individual user their own personalized experience that ensures they are being nestled into their massage chairs and are getting maximum comfort.
Another application of this technology is with extendable footrests, which will stretch or retract to accommodate the height of the user. It is a perfect feature for those looking to share a massage chair with friends and family.
Chromotherapy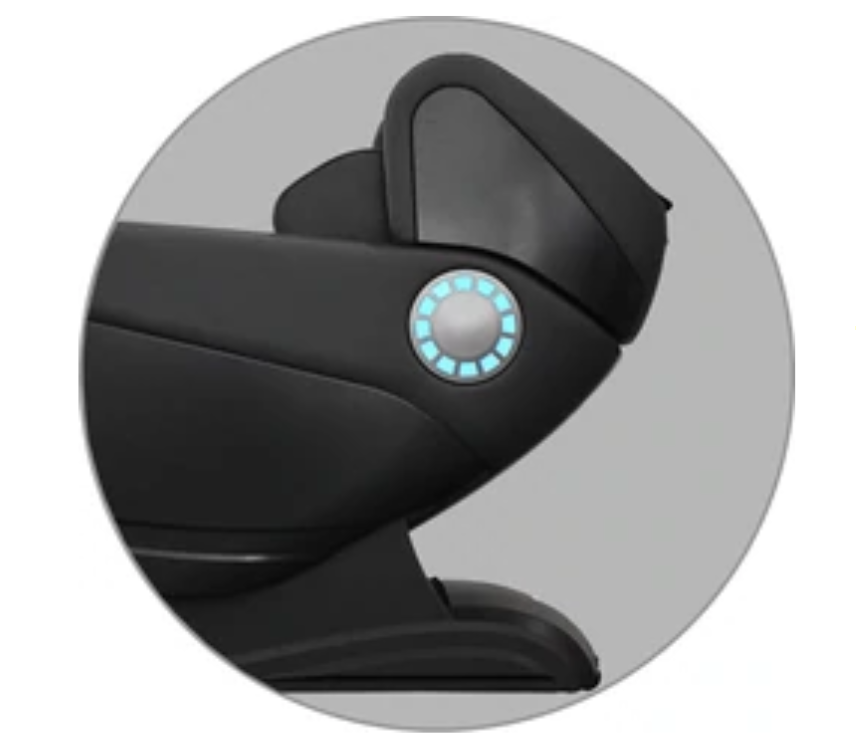 Chromotherapy is an alternative medicine that uses different spectrums of light to harmonize the energy around your body. In massage chairs, they are used to calm the user and promote positive vibes. The Osaki OS 3D Hiro LT massage chair is designed using Japanese technology that uses this feature. Dim the lights and turn on the chromotherapy for a whole new level of comfort and relaxation.
To sum it all up
As technology continues to develop and we find new ways to make our lives easier, there are also new problems you can expect along the way too. Massage chairs offer a quick and effective respite from all those problems and a way to recharge so you can get back up in the fight.
That is why designers are constantly trying to come up with new technology to further improve the relaxation you can get from massage chairs. Go to your local massage chair retailer today and check out what awesome features await you!
For the massage chairs in Boca Raton, Florida, you will find that the Modern Back is a trustworthy and accommodating retailer of high-quality branded massage chairs like the ones mentioned above.
You can even try them out for free when you visit us in our live showrooms in Boynton Beach and Sarasota. We promise to show you the massage chair that is just right for your needs, and your wallet.