People who are deskbound, especially office workers, usually overlook good seating practices. This can exert pressure on the spine, causing pain and posture defects. To avoid all this, you can shop for APOL ergonomic office chairs that offer you comfort and a relaxing experience.
At the same time, read along to learn more about ergonomic chairs.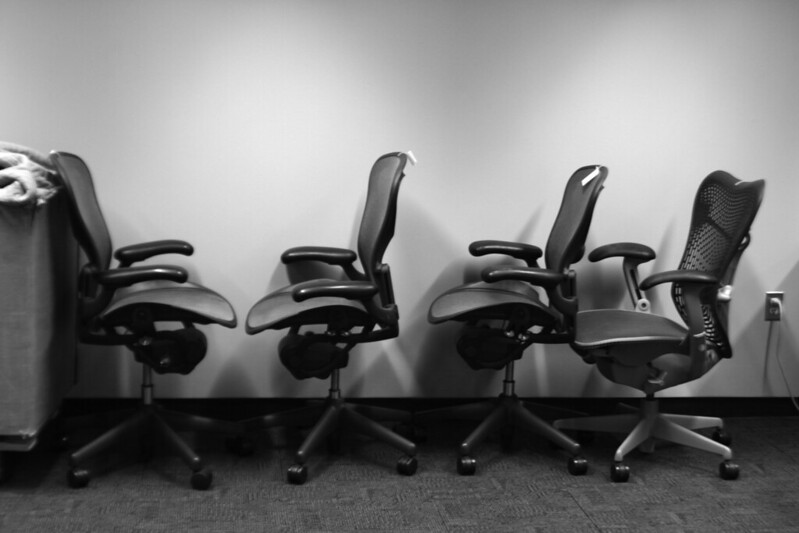 Understanding an Ergonomic Chair
Ergonomics is the study of people's productivity when they are working. It involves finding the object's design or arrangement to give the best possible comfort to the user.
Hence, an ergonomic chair is a chair that has been designed primarily to support the human body in the best manner while bearing in mind the posture, comfort, support, and health of a person.
It is mainly used in offices to render comfort as workers spend a lot of time sitting. An ergonomic chair has several features to improve posture and support the spine. A good ergonomic chair is adjustable and allows better control with modified settings.
What Makes a Chair Ergonomic?
There are various components that form part of an ergonomic chair; let's look at each element in detail below.
---
Read Also:
---
Height of a Seat
In ergonomic chairs, the seat height can either be adjusted to lengthen or shorten in accordance with a person's height. To sit at the optimal height, you should be able to place your feet flat on the ground.
A chair measurement that ranges from 16-21 inches from the bottom is considered average for everyone. Additionally, ergonomic chairs position the knees a little above the hips and legs, resting easily on the floor, best supporting the spine for long periods.
Seat Width and Depth
An ergonomic chair has a feature that allows you to adjust the chair's depth. Appropriate seat depth should leave a gap of 2-4 inches between the edges of the seat and the back of your knees.
With the proper seat depth, you can relax your legs to upkeep better blood flow preventing issues like vein thrombosis. If the depth is too far forward, it can place excessive pressure at the back of the knee.
Backrest Support
An ergonomic chair braces the lower back and maintains the natural 'S' form of the backbone. Thus, it prevents slouching, reduces strain on the spine and the pelvis. You can adjust the backrest by aligning the chair arc and the spine's curve for best support.
Back Angle Alteration
The chair's back can be adjusted to a comfortable angle using this feature. To reduce pressure on the spine and muscles, it is recommended to change the back angles frequently throughout the day.
Seat Tilt
Ergonomic chairs let the seat tilt to correct the position of the pelvis. People who sit a lot may confront problems like anterior pelvic tilt. Therefore, an ergonomic chair eliminates such issues by keeping the pelvis in its natural position.
Armrests
An ergonomic chair allows you to adjust the height and width to comfortably place your arms while typing. They ease tension in the upper body and let the shoulders relax.
Headrests
The headrest in an ergonomic chair supports the head and neck while reducing shoulder and neck stiffness.
Casters
Casters allow you to balance your body weight when sitting or standing up from the chair. An ergonomic chair usually has one or two castors. However, they are easily breakable, so always ensure that you buy a good quality chair with rigid casters.
Material Used
The material used to make ergonomic chairs does not make the user's back sweat, so they are more comfortable. However, the material used does rely on the range of chairs you are purchasing; chairs of excellent quality are made from leather or velvet.
Wheels and Swivel Base
The ergonomic chair also has wheels for smooth movement from one desk to another while working. For hard surfaces, soft rubber wheels are placed, while for carpet, stiff wheels are used. Swivel base provides the ability to turn the chair while seated.
The Key Benefits of Buying an Ergonomic Chair
It gives immense support to the upper body, neck, spine, and shoulders. Therefore, it reduces stiffness and pain, especially in the lower back, and improves posture.
An ergonomic chair helps protect bones from being overly pressured and uneasy due to sitting in the wrong position.
Having your hips positioned with a perfect seat depth in an ergonomic chair will allow you to sit straight and reduce unnecessary pressure on your hips.
The chair also increases blood circulation while providing more adjustability and lessening inactivity rates.
Many brands are selling ergonomic chairs. You can shop at APOL ergonomic office chairs for high-quality chairs that should be perfect for you. This blog will help you be acquainted with what you are looking for while purchasing an ergonomic chair.
You are looking for a new ergonomic office chair but you don't know which one to get. There are way too many options with different features, prices and brands. You can get an office chair from Odinlake, they have the best chairs at the best prices!