Hamptons Armchairs may be the best choice if you want to give your home a great look this winter.
Sitting comfortably in extra space with a Hampton-style armchair, you can read your favorite books with a cup of tea. In addition to this, it can identify your style and personality.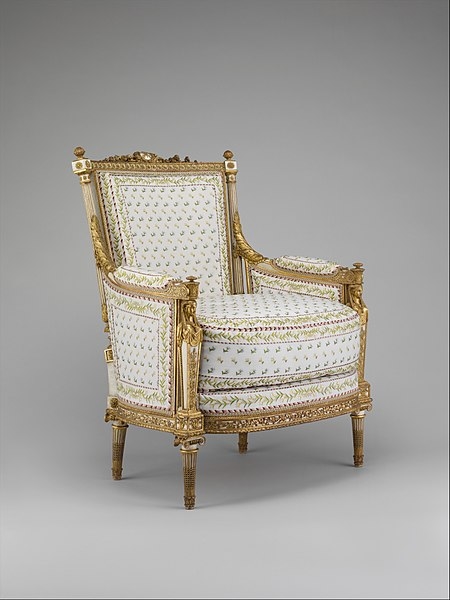 Hamptons Armchairs come with many options, also check it out LA MAISON. They also come with different materials such as fabric armchairs, rattan armchairs, cane armchairs, linen armchairs. You can choose the color like the material because it comes in several colors.
In this article, we will help you with the perfect guide to 8 Best Hamptons Armchairs for You to Relax Reading and Drinking Tea. Hope you can choose the Hamptons armchairs of your choice.
1. Slipper Chair
The slipper chair does not have any kind of arm and it is a perfect chair for home decoration even with its short legs. Its elegant design is suitable for both modern and traditional styles.
And it won't take up much space in your home. The Hampton Slipper armless chair can be great for your outdoors. And you can take the color of the fabric of your choice.
2. Hamptons Style Armchair
The whitewashed wooden armchair can give you a relaxed style. The elegant design of the high back with its slender arms is in keeping with the traditional and modern decor. The comfortable seats and cushions that come with it provide extra comfort.
---
Read Also:
---
3. Belfort Armchair Lelin
The Belfort Armchair Lelin comes with a classic and patterned look. Refined by a solid wood frame with whitewash and its complete furnishings.
Its winged side and high back along the slender arm make it perfect for both traditional and modern. There are also holstered seats and cushions for extra comfort.
4. Seychelle Rattan Armchair with Seat Cushion
The design of the traditional-looking chair and the tropical style make it great. It is made of completely natural material as it comes with a curved cane back and arms. It comes with removable cushions which give comfort. This versatile chair will fit very nicely in all indoor and outdoor places.
5. Sassoon Armchair Light Blue
If you are looking for comfort and aesthetics at the same time then SASSOON is best for you. It also fits into a comfortable armchair for family life and formality.
It is made of a solid wooden frame that comes with comfortable loose seats. It comes in any size and color, so it will fit any of your rooms.
6. Saint-Malo Armchair Saffron
Its elegant silhouette and aesthetic style can be great for your home decor. The comfortable seat with its curved arm makes it known as a versatile chair.
The chair also comes with a removable cover that makes maintenance easy. It can be a comfortable seat with style in your living room or bedroom.
7. Simonetta Armchair Blanc
If you are looking for a refined classic chair that can give your home an artistic look then Simonata Armchair Blanc is the best.
It comes with short arms and soft cushions. Since the cushions are removable, it makes your work easier. And because it is easy to maintain, it is durable.
8. Toulouse Armchair Grey
The elegant look of the Toulouse armchair takes you to nature. The comfortable armchair's intricately woven cane veil gives it an aesthetic look.
It even has a finely carved wooden frame that comes with soft cushions. Its style look is perfect for both traditional and modern upholstery. You will find this chair in two colors, namely: gray and natural.