Technology continues to develop much faster than most people can keep up with. With people leading busy lives more than ever, such technological advances can help lessen the stress that comes with handling certain household chores by making things easier and convenient.
Dutras Carpentry is a leading home improvement entity that focuses on exactly these kinds of projects. Their professionals understand the need for a kitchen that not only appeals to the occupants but is user-friendly. As such, functionality is at the heart of all that they do.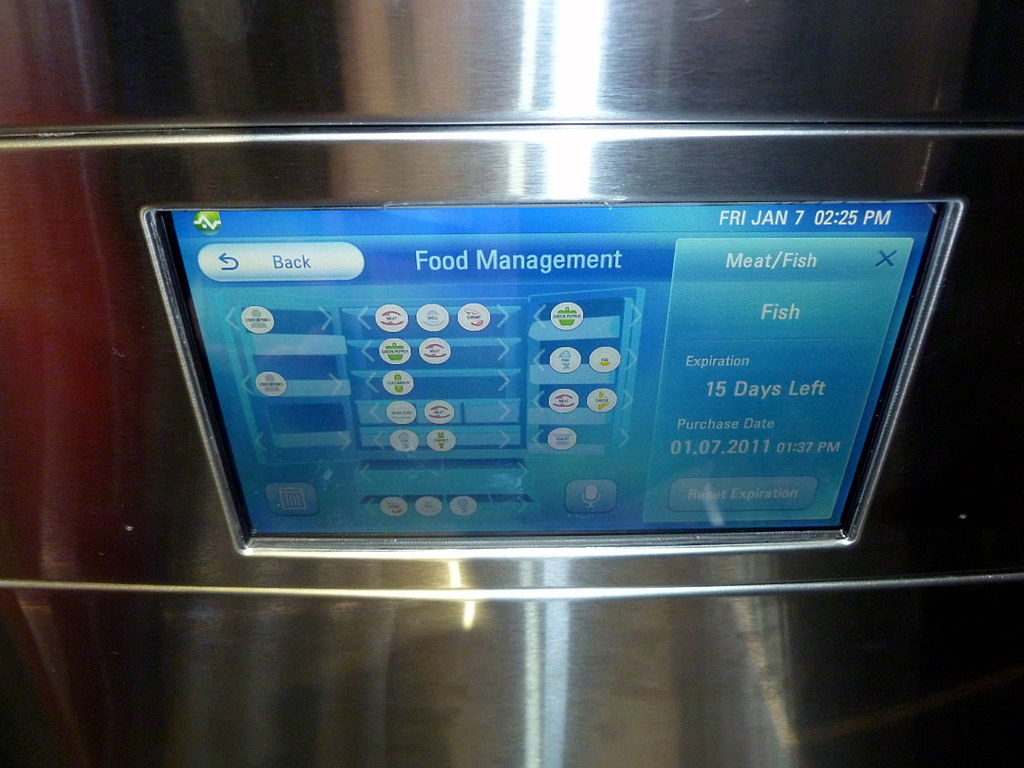 While many people are content with old-fashioned cooking using basic equipment, installing a newer version of gadgets can go a long way toward making your kitchen a "smart" one.
Consider these factors and gadgets while renovating your kitchen for technological convenience:
1. Touch-activated Taps
As a convenient invention, this kind of faucet will revolutionize your kitchen habits. Many people understand the frustration of not being able to do multiple tasks simultaneously while cooking.
Because cooking involves many cutting and chopping of food material, a mess will inevitably be created. Quickly washing off such culinary waste can become a nuisance if you are cooking without a partner.
Using your dirty hands to try and turn the faucet on can create more mess. A convenient solution offered by touch-activated faucets is that you only need to quickly tap a specific area using a finger, your wrist, or any part of your hand.
This convenience allows you to rinse your hands (or any dishes) quickly before resuming your cooking tasks.
Another closely related piece of technology is the sensor tap. Unlike touch-activated faucets, these work by detecting the presence of an object close to them.
A utensil or your hand can act as an activating object. As soon as an object is detected close enough, the tap releases water. After getting done with washing, the water stops once you remove your hand or the object.
---
Read Also:
---
2. Google Home
Hands-free devices have been of great benefit to many users. With the availability of countless tutorials about different dishes and recipes, this home device system can quickly provide you with real-time guidance on several aspects of cooking.
With its mini-speakers and display screens, you could have recipes recited to you as you attempt each one. The screen can display how the food is prepared and should look at each cooking stage.
As a bonus, this kitchen technology can provide entertainment, including playing music as you cook.
3. Charging Stations
The reality of the modern world is that many people feel a strong connection to their devices, a connection bordering on the unhealthy. Such people would love to have their devices close by, even when performing kitchen chores.
As such, some kitchen cabinets and hidden compartments can be repurposed for charging cell phones and tablets. This can help avoid distractions during cooking by keeping the devices hidden.
Ensure to inform the contractors doing the remodeling to be mindful and not disrupt your kitchen layout.
4. Special Lighting System
Chromotherapy is the use of colors to promote physical and mental wellness. The overhead lights of your kitchen can be designed to provide the illusion of waterfalls or rainfall with changing light shades.
The mixture of the different lighting colors and the simulated sounds of flowing water will create an almost surreal yet pleasant experience during your cooking activities.
5. Kitchen Appliances
It might seem counterintuitive to incorporate high-tech gadgets into your kitchen. After all, distractions in the kitchen could lead to small disasters like burned foods due to a lack of concentration on the culinary tasks.
While high-tech appliances might provide distractions, they are fun and can enhance the whole cooking experience.
Smart refrigerators are among the most popular in-things in smart kitchen technology. Imagine not knowing that the milk in your fridge is almost done or that the refrigerator door is not properly closed. Now imagine a refrigerator that conveys such messages to you in a timely fashion.
This is one way a smart refrigerator in your kitchen can make the whole cooking experience more interesting.
Smart stoves are also becoming common in any typical modern kitchen. Installing one in your kitchen allows for cooktops that can be modified to accommodate different cooking utensils like pots and skillets.
Ultimately, the objective of a smart kitchen is to improve your cooking experience while offering more convenience and functionality.