Many homeowners tend to keep their kitchen's personality on the back burner.
But little do they know, revamping the kitchen is as important as any other room or part of the home.
It is needless to say that the kitchen is one of the most used spaces in every home. In fact, it wouldn't be wrong to call it the heart of the home.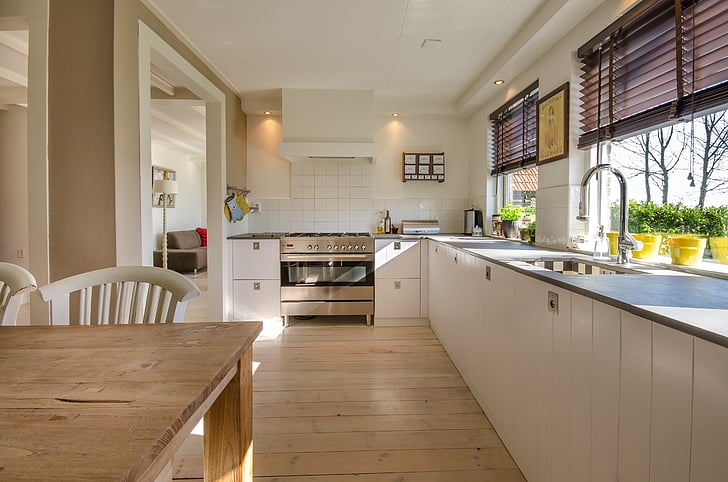 However, according to the Association of Home Builders, more than half of the US houses that were built before 1980 have not considered giving a makeover to their kitchens. That's really shocking.
Revamping your kitchen is not only about beautifying your space but is also about making the necessary repairs and changes around.
That's why you need to make sure that the heart of your home is in top-notch condition. To ease things for you, here are some tips that can help you give a much-needed facelift to your kitchen. The best part is that you wouldn't have to break your bank for it.
Let's get started
Replace Your Countertops
Countertops are one of the prominent focal points of the kitchen. Replacing them by splurging on natural stones such as granite or marble can instantly transform your kitchen's look.
You can also opt for fancy-looking materials such as onyx, wood, Corian, or laminate to make your kitchen look expensive. According to the experts offering services related to kitchen remodeling in Orlando, an enormous amount of effort goes into creating a perfect space.
That's why you need to make sure that you get things right from the beginning. And replacing the countertops with something new can be the right way to get on board with the facelifting process.
Revitalize your Cabinets
Installing new cabinets on your kitchen walls can add charm to your space right away. Adding new hardware such as knobs and pulls distinctively makes your kitchen look like those featured in those glossy magazines.
And if you don't have a hefty budget for your kitchen cabinetry, you can consider adding new doors to the existing cabinets. This way, you can add a huge amount of change to the space without burning a hole in your pocket.
Not to mention, painting and adding trim panels to your cabinets can make those timeworn cabinets look gorgeous right away.
---
Read Also:
---
Put on a New Paint
Adding new paint is again one of the quickest and cost-effective ways to facelift your kitchen. For instance, if the walls in your kitchen have always been painted white, then consider changing it with a lively citrus background.
And if you want to play safe, you can always consider painting the wall with a neutral color and using a bold pop on some of the other key walls. Do it right and notice what charm it brings to the decor.
Use Cool Fixtures to Update the Lighting
Lighting plays a crucial role in every home's decor. If not done the right way, it can make or mar your facelift plan.
So, try to add a lighter under the cabinets, over your shelf, and near the eating area (if any) to completely change the feel and look of your space.
Apart from this, you can also use dangling pendants or small chandeliers to elevate the whimsical look of the space. Just think of these fixtures as jewelry pieces for your kitchen and be set to admire the result of the kitchen facelift.
In the End
The kitchen facelift is important not because you need to beautify the space but also because it determines its health. So, use the tips mentioned above to give a much-needed facelift to your kitchen.