Concrete tilt panel construction started during the early 1900s when contractors started to build several buildings in the United States' Midwest region.
However, the building method languished due to a decrease in publicly funded construction projects as well as a disregard for labour-saving methods.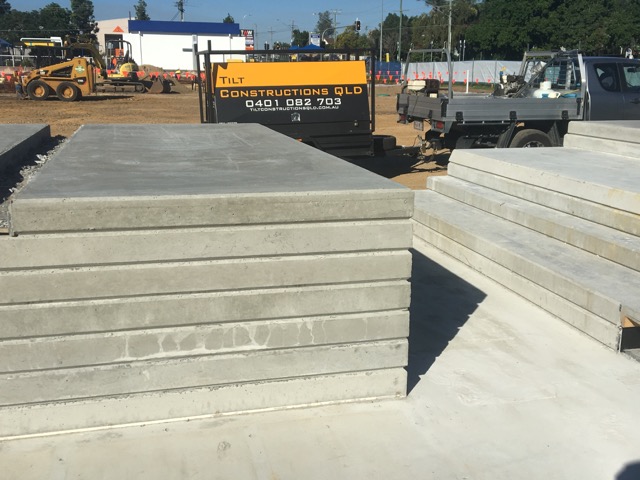 During the second half of the 20th century, there was a shortage of skilled labourers that led to an increased demand for efficient building methods.
Up until today, there has been an increasing demand for Concrete Tilt Panel Construction Contractors for building projects.
---
Read Also:
---
What is Concrete Tilt Panel Construction?
According to an article by Verity Commercial, concrete tilt panel construction features several concrete panels that are tilted up to form the exterior wall of a building.
Once the concrete panels are already set with their foundational footings, each panel is braced, and then the roof ties the structures as one.
Because of the process of tilting the concrete panels into a vertical position, this building method is also known as "tilt-up."
Tilt-up construction is a favourable method because it allows both the outward-facing portion of the panels and the interior portion to become blank slates. This means anything can be applied to it, such as exterior siding, veneer, or cladding.
Tilt Panel Construction is Time-Efficient
One key advantage of tilt panel construction is the time needed to accomplish a certain project. Depending on how large the construction project is, the elapsed time from placing the floor slab to form the concrete panels can be done in just a few days or a maximum of four to five weeks.
Tilt panel construction is time-efficient because concrete panels only take a few days to cure. Also, it is a much less labour-intensive process compared to traditional and conventional construction methods.
If you want your construction project to be extremely quick, it would be best that you contact reliable Concrete Tilt Panel Construction Contractors.
Tilt Panel Construction is More Affordable
The main component of tilt panels is concrete, which is an abundant construction material that is inexpensive and readily available. Traditional and conventional methods of building that use steel beams or complex components are expensive and not cost-efficient.
If you want to save more money on materials and get your money's worth, then concrete panel construction is your best choice.
Flexible Designs
Another key advantage of tilt panel construction over the traditional method is its design flexibility. Concrete panels can either be visually rich, plain, or smooth. Tilt panel construction contractors can design concrete panels that have artistic grooves, texture for depth, and different colours.
Conventional construction methods do not offer this type of design flexibility, which is certainly a disadvantage. If you want to improve the aesthetic appeal of your construction project drastically, tilt panel construction is the perfect method.
Cost-Effective
Tilt panel construction is arguably the most labour-saving method for building projects. This is because it does not need highly-skilled labourers as their only responsibility is to pour and finish the concrete panels.
When the concrete panels are cured, a crane operator then lifts the panel and sets them in place. Tilt panel construction is cost-effective because you won't need to pay as many labourers compared to conventional methods.
If you want a construction method that is top quality, secured, and efficient, tilt panel construction is undoubtedly your best choice. However, you must make sure that you hire a trusted and reputable contractor to ensure that you get a fast and reliable construction service.
---
Author Bio:
Alison Lurie is a copywriter and content strategist. She helps businesses stop playing around with content marketing and start seeing the tangible ROI. She loves writing as much as she loves the cake.
---