To seal or not to seal the outside patio? It is a question that often crosses the mind once the pavers are installed or about to get installed. Let's arrive at a decision!
Stone patios are often the most neglected stone floors yet arguably the most important owing to the high level of traffic it experiences on a daily basis, in addition to dirt, muck, and rainwater during the monsoon.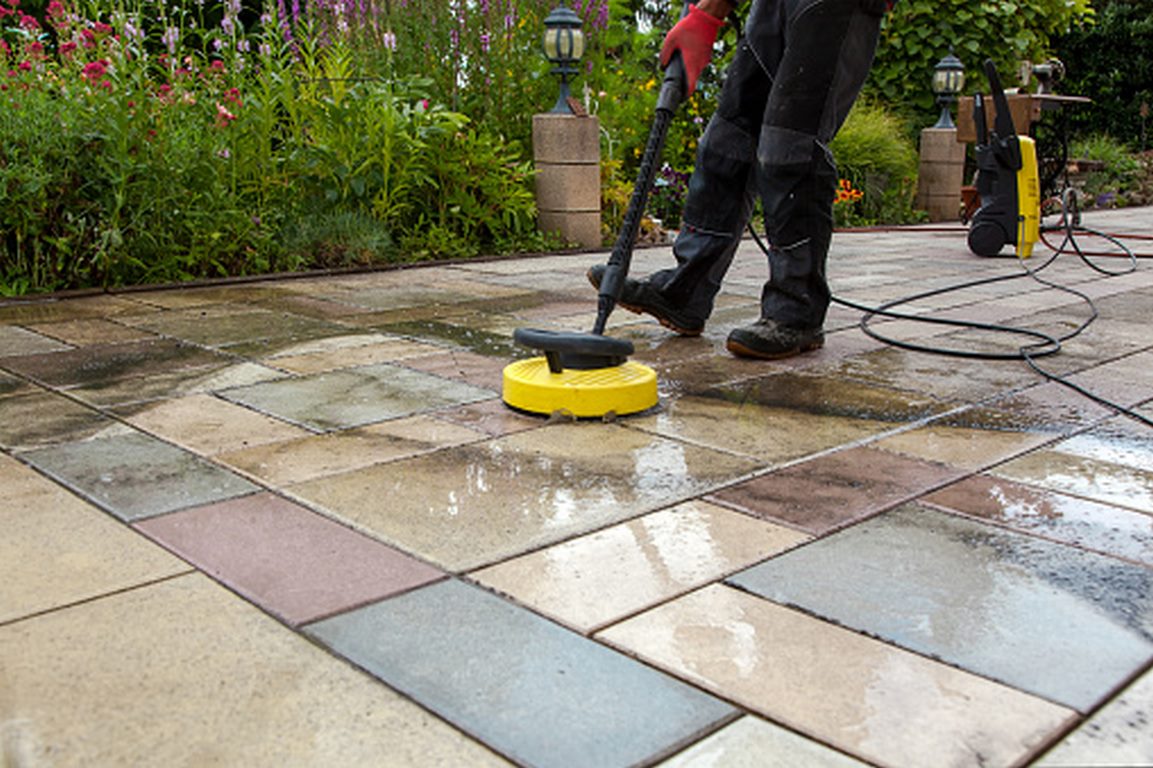 The patio slabs usually absorb stains and liquids due to their porous nature which might create problems with muddy footprints and similar conditions.
Sealing the slabs will help to protect against staining while preventing extra moisture build-up within natural paver stones. It also helps to control the growth of algae, moss, or mold.
When Should You Seal Your Slabs?
The perfect time for sealing your slabs absolutely varies depending on your time and the outcome that you wish to attain.
When considering whether to use a paver sealer or not, it's essential to explore high-quality options like the spray stone sealer to ensure long-lasting protection and enhanced durability for your pavers.
If you seal the slabs prior to laying them, it will help to secure them against cement stains that are very common during the installation process.
This step can be long and a bit tiring compared to sealing the entire patio, but it is worth the effort and time.
If you don't want to seal every slab individually, you can still choose to seal the slabs after they are laid.  If your patio is about to be used heavily just from the beginning, it's best to seal it right away.
---
Read Also:
---
What Are The Benefits of Sealing Your Patio?
Patio sealing helps to protect it against dirt and rainfall, which ensures a clean look for a longer time. The protection layer will keep all of those on the surface level so that they can easily be wiped away.
What Should You Use to Seal Your Slabs?
Acrylics that are solvent-based or water-based are the most commonly used sealer type on concrete patios and other exterior flatwork since they are easy to use, budget-friendly, and good for use outdoors given to their UV resistance, breathable functionality, and non-yellowing nature— which also means they are good at repelling water while allowing water vapor inside the slab to evaporate.
If a natural look is what you prefer over a sheen and don't want a coat of sealer on the patio surface, a penetrating sealer is an alternative that provides good outdoor protection without forming a film on the surface.
When choosing a sealer, the first and most important consideration is whether the product is compatible with the decorative concrete patio surface that you plan to seal, followed closely by the type of finish you are looking for.
Things You Must Avoid
It is highly recommended to avoid using any chemical with high acidity for treating your paving, as chemicals high in acid content can stain your slabs.
Some builders will suggest using brick acid to clean up your patio. While brick acid can do wonders, it will do more harm than good on natural stone slabs.
Jointing compounds also get affected and produce unwanted effects with the use of any acidic chemical and it can pose a serious threat to children, pets, and plants; so it is best recommended to be avoided.