Planning an interstate move comes with thousands of chores, which leave one feeling emotionally and physically drained.
Aside from the emotional exhaustion of leaving behind one's home and city, one has to strive for discipline and strategize efficiently. Remembering all 600 of the things that need handling can often require a Herculean effort.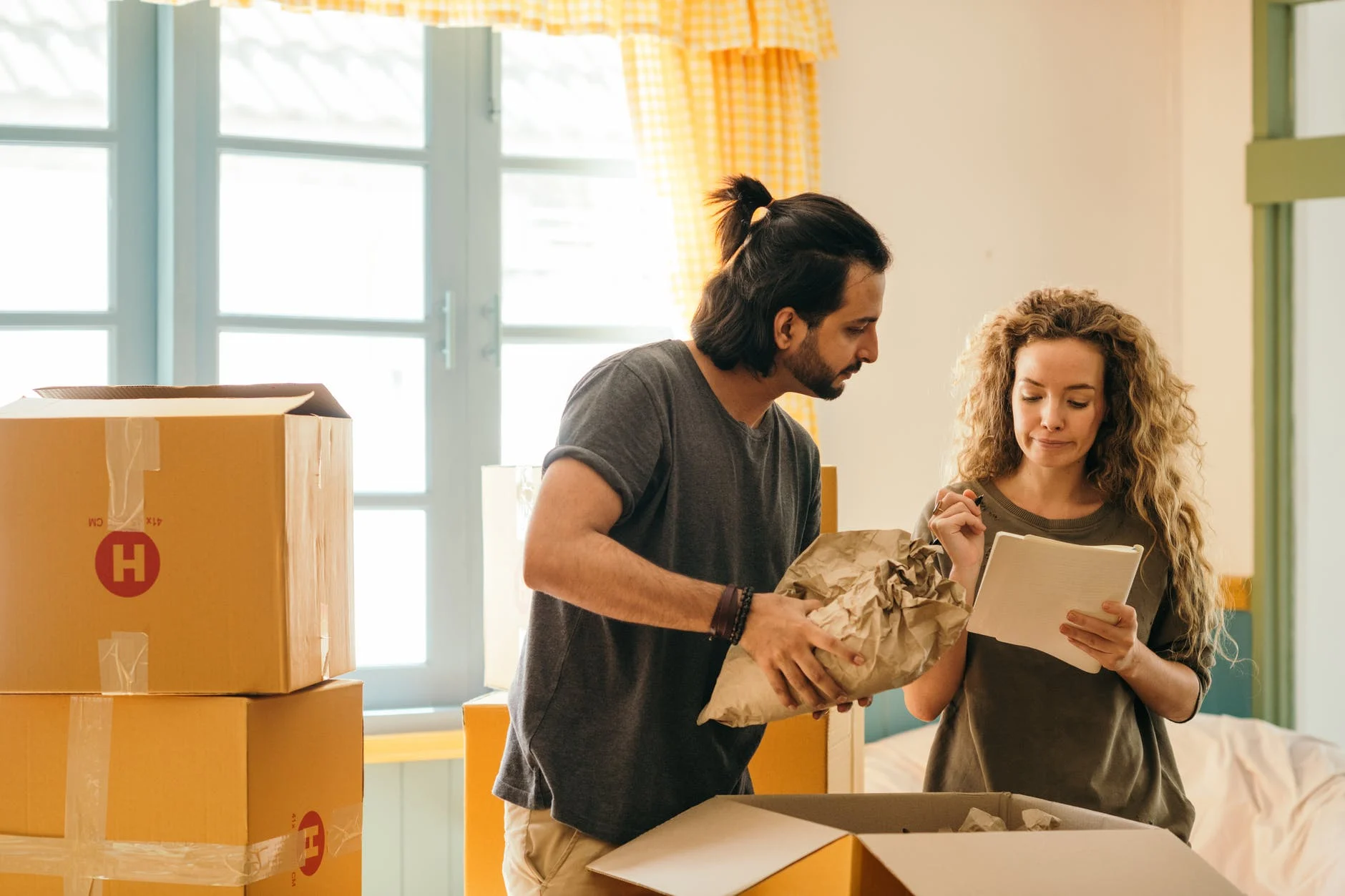 So, how should you organize a foolproof moving plan for your interstate move?
Let's find out, shall we?
---
Read Also:
---
Creating a Checklist
It is crucial to create a detailed and comprehensive checklist so you can keep track of all your chores and errands. Your list will serve as your guide throughout the process of planning, packaging, transporting, installing, and finally settling in.
Making a checklist makes it easier to remember all the big and menial tasks that need to get addressed.
Create a moving binder, and print out your checklist with boxes so you can tick each box as you go. It may seem over-the-top, but it can work wonders at streamlining chores and allowing an efficiently smooth move.
Decluttering & Prioritizing
Moving to a new city or suburb is strikingly different from moving to another neighborhood that is 30-minutes away. It would help if you considered prioritizing your moving and transportation needs to reduce your expenses.
Decluttering is the best strategy to prioritize the essential items and those that are not required.
You can always set up donation boxes containing clothing and household items that you wish to give away. Most homeowners rent spacious storage units in Augusta, GA, to reduce their transportation costs and safely store heavy fixtures and furniture.
If you're renting a fully-furnished home, or your new home has built-in appliances and fixtures, this move is a great strategy.
Solid Packing Strategy
It is crucial to devise a solid packing strategy ahead in time to avoid last-minute hiccups and disturbances. Instead of randomly stuffing items and fixtures, it is best to develop a room-by-room packing strategy.
The packing approach usually differs for each family. While some like to start with the heavier items, others focus on packing their closets and non-essentials.
The room-by-room strategy is more functional because it will reduce your effort and streamline your chores. You can pack up all the rooms, including your library, storage space, playrooms, basements, and other non-essentials.
Leave the kitchen and bedroom until the very last as you will need these spaces until the very last day.
However, you can start packing up kitchen utensils, non-essential appliances, seasonal clothing, and decorative items. The room-by-room strategy will also help you understand the exact amount of moving supplies you need to avoid overspending and wastage.
Listing Items & Color Coordination
It is wise to make a list of all the items in each box to avoid hassles and disruptions. Making elaborate lists will help you keep track of all things that got packed and needs packing.
More importantly, it will help you unpack and set up each room once you're settling in your new home.
Locating essentials and delicate items can often be challenging. And if boxes are carefully labeled and each item is listed, you can ensure that fragile items get placed carefully.
Stick the itemized lists on the boxes, or you can keep them in your moving binder with corresponding box numbers. Most people find color-coordinated boxes a more straightforward fix to identify what goes in which room.
Conclusion
Planning a foolproof move requires a smart organization and strategizing. The simple act of color coordinating boxes or itemizing lists serves the purpose of simplifying things to make the process easier.
Maintaining checklists and a moving binder is of the utmost importance as it will help you track all the vital information.
Most importantly, hiring professional and experienced movers will help you gain the peace of mind that comes with competent assistance. Remember not to stress too much over petty things and keep improvising in case of disruptions and troubles.