If you ever had to live in a place with a primitive kitchen, you won't need much to know how important it is to invest in a kitchen.
When you're still designing the layout of your kitchen, you need to be sure to take into account space and functionality because it's hard to change those after the design has been implemented.
In this guide, we'll go over how you can make it happen in your kitchen with your own style.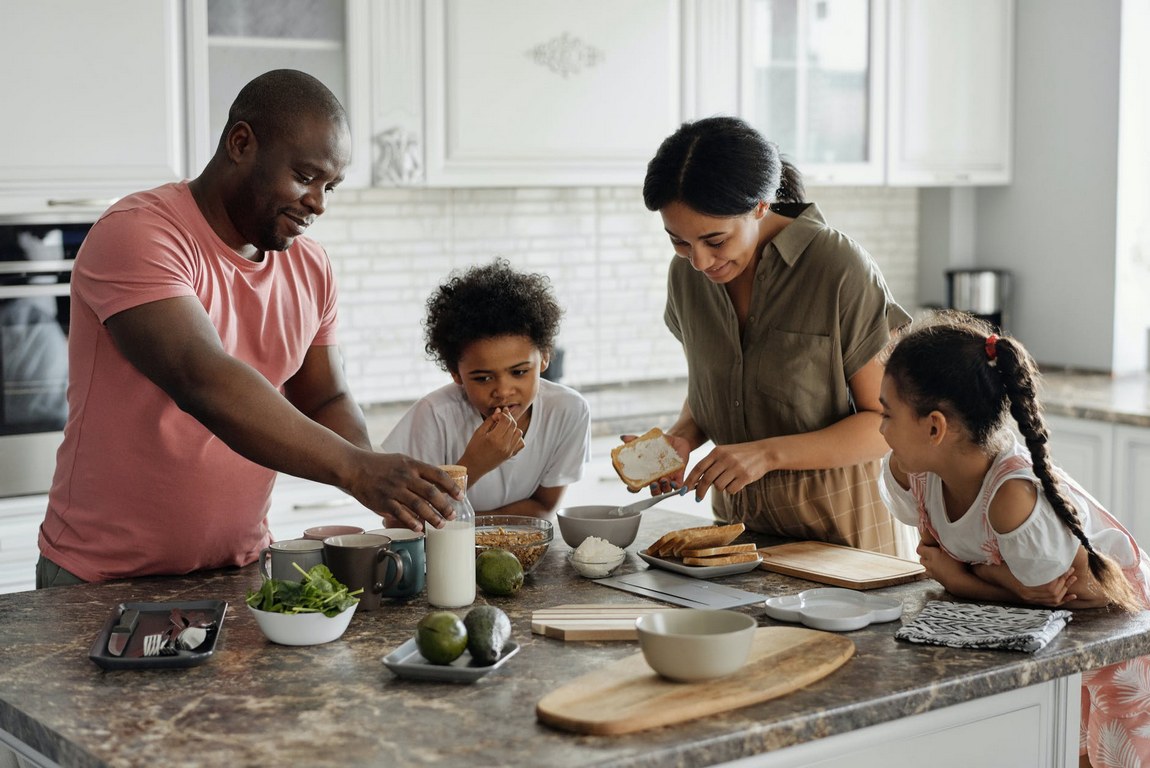 Look from the Outside
A true evaluation of the kitchen always starts with the big picture. You shouldn't get hung on details when you still haven't figured out how the kitchen is going to look on the outside.
Make a brief evaluation by reviewing doors, windows, walls, and anything that can affect the space in which the kitchen will be arranged.
The house's layout like adjacent rooms can also affect the arrangement of the kitchen. If you want to go the extra mile, try drafting a few sketches that can practically show you how a final layout would look if you decide to fully implement it.
Using Suitable and Convenient Appliances
While there are some standard appliances that every kitchen has, there are some unique ones that can be used to allow you to implement your own touch and make the kitchen as practical as possible for your habits.
Air fryers can be used at a corner on the countertop, which can help you clear the area in front of the stove for another cook.
Air frying is one of the healthiest options that make any kitchen more convenient and practical. The many options and types available with air fryers can be a bit overwhelming for novices, so you should look for more info on what would suit your style and usage the most.
Coupling air fryers with multi-cookers can also be a great way to keep the preparation of meals as convenient as possible in your kitchen.
Evaluate the Space Usage
A perfectly good kitchen for some people can be mediocre for others. The way you use space is going to be one of the major axes that help you design the style of the kitchen and figure out how to utilize every part of it.
The type of cooktop may not be important for some while it can be a major choice for others. Separate stations are considered by some a more effective alternative that allows them to efficiently do activities like juicing, baking, or making coffee.
Considering how you'll use the space beforehand will help you determine how much bandwidth you need for each countertop.
Creating Room
Upon inspection of your kitchen floor plan, you may find that it's possible to widen the space between cabinetry and the island, creating a smoother movement across the whole kitchen.
Naturally, all the paths in your kitchen, whether they lead to cabinetry or appliances, should be around 36 inches wide or more.
If only 1 person cooks in the kitchen, the cooking zone's aisles should be more than 42 inches, while 48 inches or more are ideal for kitchens that accommodate more than one cook.
It's only possible to create this space when you are putting the initial plan, and it's quite hard to alter it once it's physically finalized.
The Traditional Style
When people think of traditional kitchens, their mind may jump to the image of family-friendly activities and table gatherings, but these are only traditions.
Traditional kitchens are known for containing a heavy number of decorations, such as moldings, corbels, and appliques. Some traditional styles are relatively formal, looking like ones you'd find in old French homes.
The casual version of traditional styles are coastal and country kitchens, which often focus on highlighting the beauty and design of wooden cabinetry and accented vintage fixtures.
The U-Shaped Style
The U-shaped layout is one of the most popular styles that make a lot of sense for large-sized kitchens. It utilizes 3 adjacent walls to line up cabinetry, which will provide you with plenty of storage and an easier time accessing items.
Adding upper cabinets on the walls will immensely increase the storage, but it will make it feel a little cramped or tight.
If you'd like the extra storage without enclosing the kitchen, you can choose to only add upper cabinets in one or two walls only, leaving you with enough room to breathe.
Implementing open shelving or open tiles is also recommended. It's preferable that you maintain an uncluttered look by mixing up the work areas between opposite ends and near the entry door.
The U-shaped kitchen is perfect for multiple cooks and high foot traffic in the kitchen.
The Island Style
A lot of homeowners would hate to compromise their open-plan homes by using an enclosed kitchen and opt for island kitchens instead.
The majority of the work in an island kitchen happens right in the middle, in addition to most storage options.
It's possible to use the island as a cooking surface or a bar, but the most popular use is as a place where the family can enjoy their meals on a table in a convenient location in the kitchen.
Even though the kitchen has to be relatively big to comfortably accommodate an island in the middle, it will ensure that the traffic and workflow in the kitchen are naturally convenient.
Some decorative lighting can add a touch of beauty to the island in the middle; you can add your touch to the island easily.
An Abundance of Kitchen Appliances
Whether you have a huge kitchen or a small one, the appliances should be determined based on the number of people you have in the house.
If you have a large family or a lot of users that cook under the same roof, not having enough appliances can cause a lot of delays and inconveniences.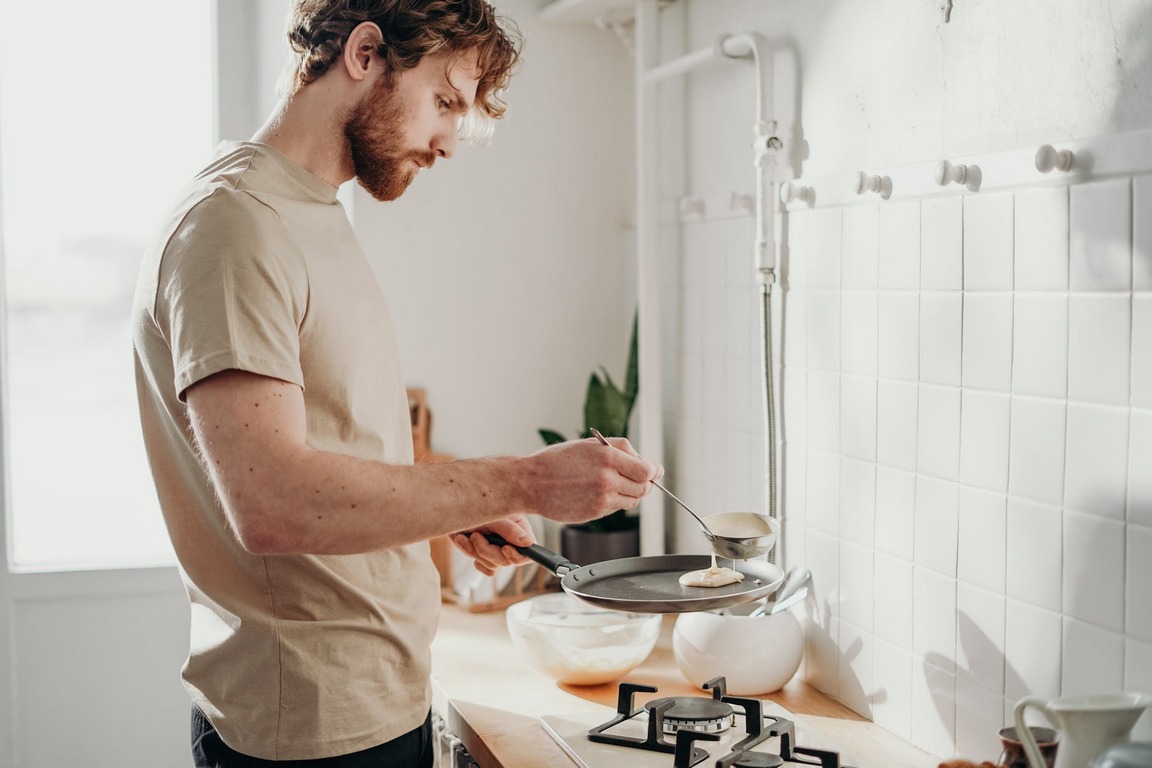 Perhaps a second microwave or fridge can make up for a lot of the troubles that may meet you in a crowded kitchen. You'll want to spread the workloads across the kitchen by utilizing the edges as much as possible.
It's a good idea to keep the snacks away from the cook's work area so people don't interrupt them often.
Naturally, kitchens are high-traffic locations in any home, which means that they have to withstand a lot of punishment and look good at the same time.
This combination is very necessary if you are looking to enjoy the merits of a stylish and practical kitchen. The earlier you envision the kitchen, the easier it will be to implement your vision.