So you are thinking of renovating your home, that's a great idea. But you may not be sure of where to start, how to go about it, or how much it will cost.
Of course, there is no specific answer to any of the questions as each home renovation has a unique requirement.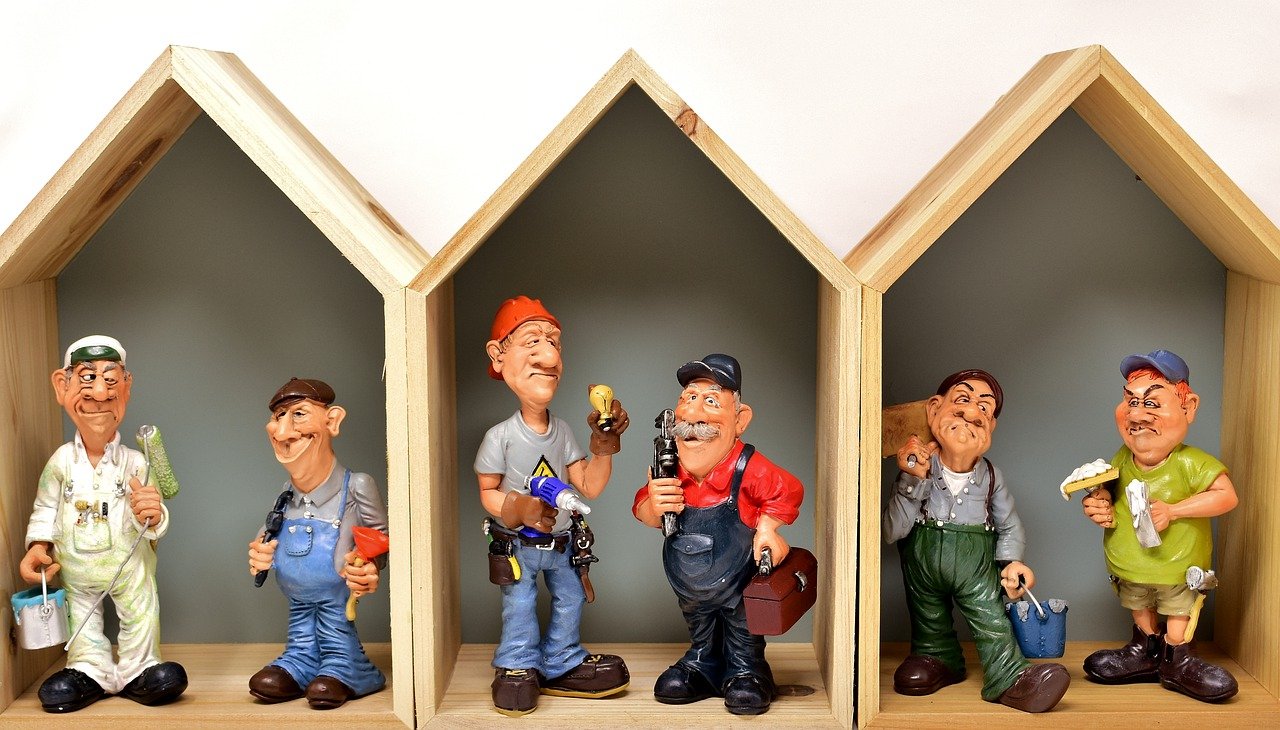 However, there are necessary steps that will be useful in all home renovation. In this article, we will discuss these steps and guide you through your renovation projects.
Are you doing it Yourself?
You have two options to renovate your home. It is either you want to hire a professional home renovator, or you want to do it yourself. It's like having a wedding.
You can successfully plan your wedding together with your family and friends or get a wedding planner.
If you go for a contractor to renovate your house for you, you will be charged for his services, increasing the total cost. But if you want to save, you can do it yourself.
Where to Start
Every great project starts with planning. You must sit and think of what to do and plan how to do it. Take a look at the home and list everything that requires renovation.
Because you are not a professional in the act, it might be a little challenging to get everything perfectly listed. An easy way to do this is to divide your home into sections and list each section's requirements.
You can do it room by room. First, check your sitting room and list every renovation needed. Then go to each of the rooms and spaces in the house and do the same.
---
Read Also:
---
Estimate the Cost
After listing what to do and what is needed, make a cost estimate to know how much you will be spending and know if you can afford it.
If the cost is more than your budget, you should think of where to cut cost, but if it is within your budget, you can proceed with your planning.
Consider Assistance
Think about labor. Are you planning to do everything yourself, or are you going to hire people for different renovation parts?
It is not likely that you will be able to do all home renovation yourself if it involves technical issues like changing the plumbing pipes or electrical wiring.
If you need to hire labor, don't forget to include their charges in your cost estimate. But if you can do it all yourself, it will reduce the cost of your home renovation.
Plan Your Time
The next step will be to estimate the time you will spend on your home renovation. When do you plan to start, and when do you plan to end it. What do you plan to do each day?
Look for the Materials
Surely, you want to safe on your home renovation. Therefore, you will want to buy cheap materials that will not compromise the quality.
This will warrant doing extensive research on where to get materials that will be good for your budget. You can go online and compare materials from different suppliers.
Start Renovation
When everything is set, then start to renovate your home. What to do depends greatly on the initial state of your home and what you want.
But there are some renovation works you must not exclude if you want to make your home look really great. We will take you through them step by step.
When you think about how to renovate a home, painting is the first thing that comes to mind. Not only walls must be repainted but even the ceilings.
If you are not changing your doors, then you must repaint them. It is advisable that the doors should be painted in the same color as the room, but should be lighter. The same should go for the ceiling.
Floor renovation might be expensive, but it must not be ignored. Look at the inexpensive things you need to change about your floor that will make your home look more beautiful.
If your existing floor is still fine, you may leave it and then renovate other parts of your home according to your floor design.
Your Sitting Room Must be Beautiful
The sitting room is where visitors have access to more than any other part of the home, so make sure it looks beautiful.
After renovating the floor and painting the doors, the walls, and the ceiling, pay attention to the blinds and the windows. If you need to change the blinds and put in new ones, do not hesitate.
The windows must also allow sufficient light, so make them large. If you cannot install new windows, you can paint them such that they are lighter than the rest of the room.
In that case, they will allow more light in.
The furniture in the sitting room should also be considered. It is part of the home renovation. Change what you can afford to change, but you don't have to break the bank because you want to change furniture.
The least you can do about your kitchen is to reorganize it to make it more spacious. But you can also change the cabinets for bigger and more beautiful ones.
Check the taps and the sink to ensure they are in good condition; if not, fix them. You can also get a more luxurious tap for your kitchen, as long as it is still within your budget.
If your bathroom is in order, you are good to go, but if not, fix everything needed to be fixed. The least you can do to give your bathroom a new look is to repaint it. Also, remember to repaint the cabinets too.
Check your home lighting and see what you can change for the better. There are many inexpensive lights you can add to your home that will make it look really great.
The Take-Away
Home renovation involves many steps, but with proper planning, you can do it yourself successfully. However, it would be best if you divide your home into smaller sections and renovate it section by section.