Even if you're an indoors kind of person, there are plenty of reasons to invest in your backyard.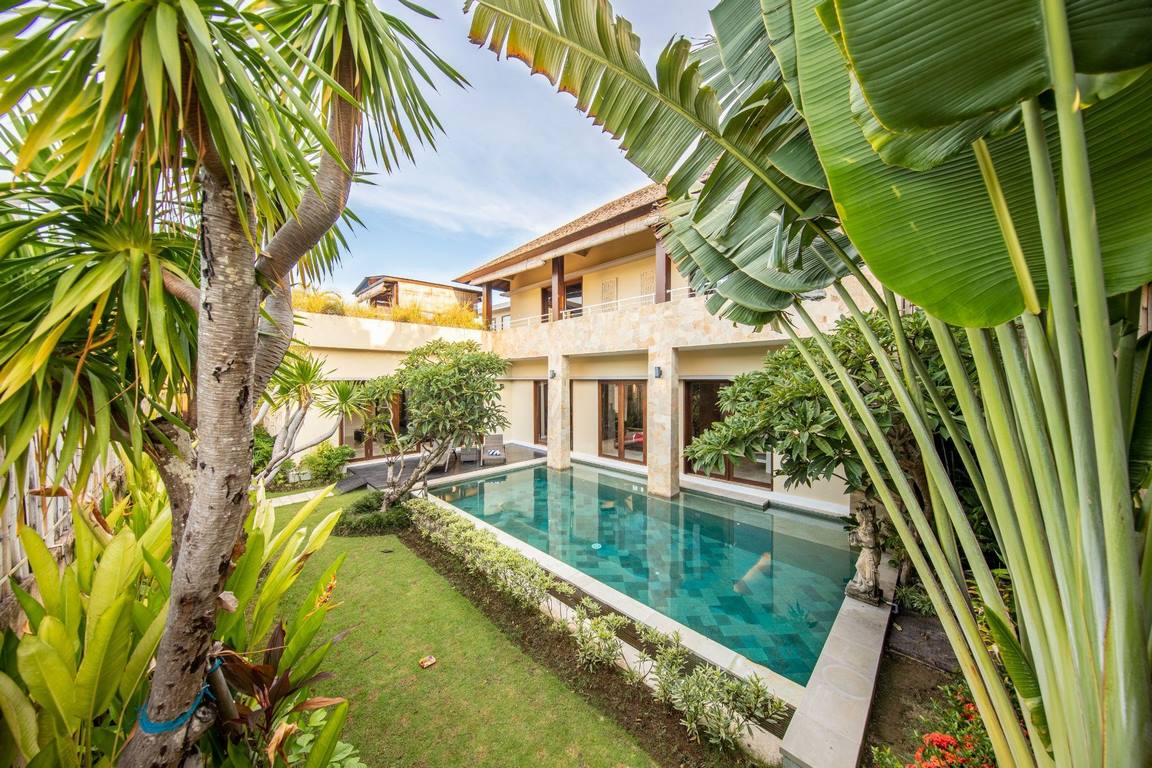 This article will break down why you should give some thought to your outdoor space, give some tips on how to elevate the aesthetic of your yard, and then go into a bit of detail on how to go about installing a pool if you're curious.
Why you Should Think About Your Outdoor Space
Property value, property value, property value. This is the number one reason to invest in your backyard. A well-designed and attractive yard makes your home significantly more appealing. A nicely landscaped garden can add up to 10% to your home's value, according to homesandgardens.com.
Furthermore, having more reason to outside make your home more enticing to guests and improves your mental health, reducing stress and improving mood. Even if you don't currently spend much time in your backyard, investing in creating a beautiful and peaceful outdoor space can encourage you to spend more time outside and reap these benefits.
How to Elevate the Aesthetic of Your Property
There are many ways to elevate the aesthetic of your property and create a beautiful and welcoming outdoor space. Here are some ideas:
Plants and Gardening Design
The art of gardening is truly magical. A mystical, centuries-old trade: we plant seeds into the ground and in exchange, we get beautiful, colorful matter. As anyone with a green thumb can attest, adding plants to your property can bring color, texture, and life to your outdoor (or indoor!) space. For the best results, choose plants that are well-suited to your climate and soil type. Flowers, shrubs, trees – there's no wrong choice.
As an added benefit, you'll improve the air quality of your yard and if you plant the right stuff, you'll be able to eat more fresh fruits and veggies! Beyond that, gardening gives you one more reason to be outside! The physical and mental benefits of Vitamin-D exposure are well-documented, and the movements required to dig, plant, and water are great for your joints.
Outdoor Lightning
Installing just a little bit of lighting can add a ton of ambiance and make your yard feel a lot cozier. It doesn't have to cost an arm and a leg, either. You can find good-quality string lights for under $20 online or in retail stores.
Use it to highlight landscaping features, like a tree, pool, or fountain. If you've got a yard decal like a statue – you really want to bring attention to it at night, look for mini spotlights. That way, all your guests and neighbors will be sure to see the beauty of your property just as you do.
Pavement Path
A simple stone path can have a huge impact on the coziness and interconnectivity of your yard. Charm and character with utility! It'll all feel like a more cohesive whole if there is a path between the major elements of your yard: your pool, garden, patio, and back door.
Use natural stone pavers to create a path that winds through your garden or leads to a seating area or other outdoor features. Not only does a stone path enhance the aesthetic of your property, but it also improves safety by providing a clear walking path.
Swimming Pool
A swimming pool can add a luxurious and relaxing feel to your property. Even if you're not a big swimmer, it's heavenly to just relax by the pool, read a book, and dip your toes in when the weather is warm. For all those who do love to swim, young or old, pools are a great way to have fun and exercise. Be sure to research what kind of pool is best for you based on your budget, backyard, and ability to perform maintenance.
---
Read Also:
---
What are the Steps to Installing a Pool?
Building and installing a pool can be a complex and involved process that requires careful planning and coordination. Here's what you should expect:
Planning and Costs
The first step in building a pool is to plan out the design and layout. Consider factors such as the size and shape of the pool, your location and climate, the type of liner you want to use, and any additional features you want to add, such as a diving board or waterfall. You will also need to obtain any necessary permits and ensure that your property is suitable for a pool installation in terms of soil, drainage, sunlight, and heavy equipment access.
In terms of cost, installing a pool can range anywhere from a few thousand dollars for an above-ground pool to tens of thousands of dollars for an in-ground pool with additional features. The cost will depend on a number of factors, like the size and type of pool, the materials used, and the complexity of the installation.
Type of Pool
Usually, when people ask "What type of pool do you have?" they're asking about your pool material and whether it's an above-ground or inground pool. If it's an inground pool, the installation process is a fair bit more complicated, so this article will focus on the different types of inground pools.
Fiberglass
Whether you're from Boston, Berlin, or Brisbane, fiberglass pools are a stellar and increasingly popular choice for homeowners. A fiberglass pool shell is pre-manufactured in a factory and then delivered to your yard, where it's placed into a prepared hole.
Fiberglass pools are known for their durability, as the material is resistant to cracking, chipping, and fading. Generally, they also require less maintenance than some other pool types, as the smooth surface of the fiberglass liner is less likely to attract algae and other debris.
Vinyl
Vinyl liner pools are another popular option for homeowners. These pools are constructed by first installing a framework of metal, plastic, or wood panels, which are then lined with a vinyl liner. Vinyl liners come in a variety of colors and patterns, allowing you to customize the look of your pool. However, they are not as durable as fiberglass or concrete pools and may require more maintenance, as the liner can be prone to tears and punctures.
Concrete
Concrete pools are the most customizable option, as they can be constructed in any size or shape. These pools are built on-site, using a framework of steel bars and a mixture of concrete, sand, and other materials.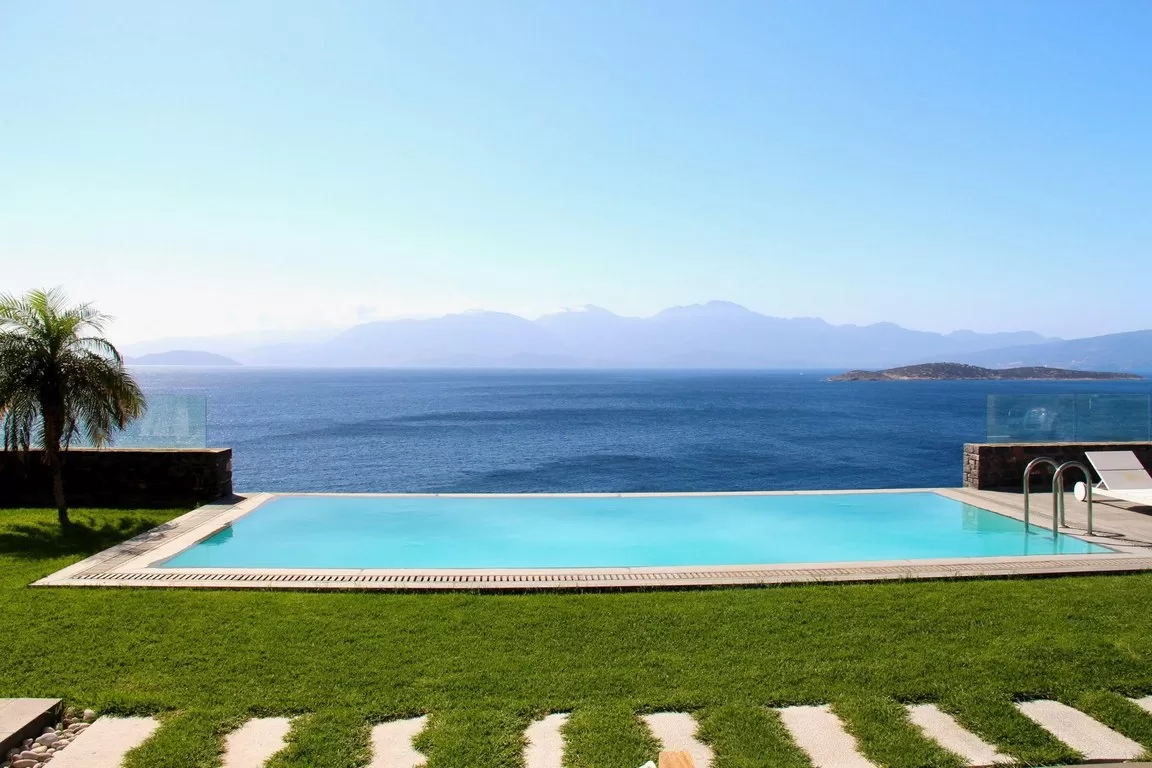 Concrete pools can be finished with tiles, plaster, or other materials, allowing you to create a custom look for your pool. However, they are the most expensive option and require more maintenance than fiberglass or vinyl liner pools.
Install Process
Once you've figured out what kind of pool you want, you'll proceed with the installation process. Typically, a construction crew will dig a big hole in your backyard in the shape of your desired pool. After that, a support frame will be installed to hold the walls and liner in place.
Then, the pool's wiring and electrical systems will be installed, including running pipes for the filtration systems. Finally, the liner will be installed and the pool will be finished! All there's left to do is fill it with water and make sure it's safe to swim in.
Maintenance
All pools require habitual cleaning, chemical balancing, and filtration. There are a plethora of different means to achieve these ends. It's worth noting that vinyl liners, while cheaper, require a bit more attention because vinyl is porous and algae can build up inside it. You'll have to scrub the inside of the liner more often than you might a fiberglass or concrete pool, for example.
Conclusion
Whether it's through the natural beauty of plants, the comfortable luminance of outdoor lights, the cozy interconnectivity of a stone path, or the sheer fun of a pool, there are a ton of great and simple ways to take your backyard to the next level and impress any guests who come over.
If you're thinking of taking the leap and installing a pool in your backyard, now you're aware of the planning and costs involved, the installation process, and the ongoing maintenance required. Now, get out there and create the beautiful and functional backyard of your dreams!