Do you need to sell your home fast? If you answered "YES" then you are in the right place. In this article, you are going to learn 5 proven tips on exactly how to sell your house faster in Denver.
Follow these steps to get your house under contract quickly as well as other options for selling than the traditional ways.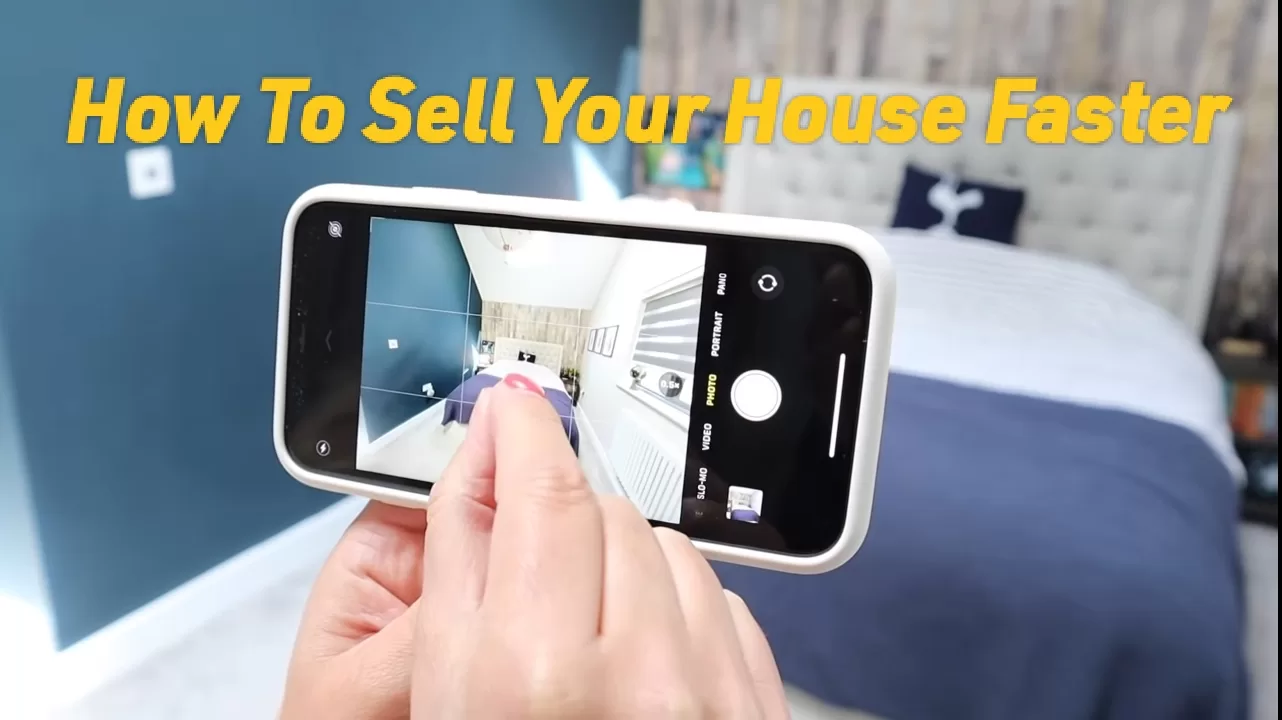 You don't want buyers coming in feeling like they are coming into your house. You want them to come in and feel like they just came home from a long hard day at work. And they can hop on the couch and put their feet up. You want them to feel comfortable like it can be their home.
Tip 1. Clean and Stage Furniture
You want the place spotless. You want everything clean, so hire a cleaner if you need to.
You also want it staged. You probably already have furniture in it so you don't need to rent furniture.
You can hire a stager for roughly about two to three hundred dollars for them to walk through and rearrange your furniture to make it more appealing to the buyers.
They can replace your wall hangings instead of your personal pictures on the wall. They can bring some modern art paintings that they can put up there instead.
But honestly, paying about two or three hundred dollars for somebody to do that to get your house sold faster could be completely worth it.
Tip 2. Professional Photography
Make sure you have amazing photos. Over 90 percent of buyers start online and if they don't like your photos they are not going to come to walk through your house. If you have a courageous bathroom you want the whole bathroom to show in the photos and that's what a professional photographer does.
I love the way my photos look on my phone but I would never take a photo of a house myself that is going to be listed for sale.
So, hire a photographer for between $150 to $200. You will be thankful that you did and it's completely worth getting these high-quality photos that will help to get your house sold quickly. So, whatever you do, do not skip this step.
---
Read Also:
---
Tip 3. Make Repairs & Upgrades
Make sure that you complete all necessary repairs or upgrades, especially if there is a larger inventory of homes on the market for buyers to choose from. Buyers are not going to want to buy your problems. If you have a leaky faucet, a bad roof, or anything that is going to make a buyer run away.
You need to go ahead and fix it now. We are not recommending doing a full bathroom upgrade or kitchen renovation.
You do not need to invest the money or the time doing that. If you have an agent you should discuss it with them to help you decide which minor upgrades will increase the chances of selling your house faster.
This is the number one most important thing you can do to increase your odds of selling your property quickly.
With that said, the number one hardest thing for sellers to do is the next tip.
Tip 4. Price It Below Market Value
Nobody wants to leave money on the table but that's not what we are saying. We are saying that you should price your home three to six percent lower than the current market value.
This is not what you think the market value is but what the actual market value is. If you have not had a realtor or broker run a Comparative Market Analysis (CMA) to show you what the actual market value of your home is then you need to get this done before moving forward.
The idea of pricing low is like when you are shopping for something on Ebay.com and you see it much cheaper than you've seen it anywhere else.
So you start bidding on it and what happens? You end up paying either the same price that you saw it everywhere else or more. Because you're caught up in the belief that it's priced so much lower than the others and you lose track of what it's become.
We are trying to stir up activity.
If you get a super low offer that does not mean you have to accept it. But you can't sell your property if you get zero offers. So pricing your house under the current market value will stir up activity so that you can get your house faster.
An alternative way to sell your house fast
Tip 5. Sell To a Home Buying Company or Cash Homebuyer
As a last resort, if none of these work or you don't want to miss with showings and you just want the cash in your hand. Your next best option is to sell your house directly to a "We Buy Houses Denver" company that has a proven track record of buying houses.
The advantages of selling to a real investor versus listing with a realtor are:
You pay no realtor commissions
They'll buy your house in as-is condition
No financing contingencies
Faster closing of escrow
No showings
No home inspection requirements
How Do I Sell My Home Fast?
A legitimate company that buys houses for cash in Denver, CO will have real seller reviews on their Facebook page, Google Business Profile, and Trust Pilot profiles. Next, you'll need to find a cash buyer in the area actively buying houses.
You can start off by using Google to search for something like "we buy houses for cash near me" or "sell my house in Denver". Either of these search terms should provide you with enough results to help locate a legit cash homebuyer to sell your house to.
How Long Is the Home Closing Process?
The home buying closing process with cash buyers will typically take 1 to 2 weeks to close. It is because they have access to cash and do not need a bank or third-party approval in order to be your house.
Last but not least, you will probably get less than what you would have gotten if you sold your house to a real estate agent. Cash buyers will typically pay 60 to 80 percent of your home's fair market value minus any repairs.
The goal of the cash homebuyer is to buy your property cash, renovate it, and put it back on the market. Their profit is based on the difference between how much they bought it for and how they sold it for fixing up.
The Bottom Line
At the end of the day, if you really need to sell your home fast and you need cash then you're better off selling to Denver cash house buyers.