Electric maintenance is one responsibility that every homeowner should always pay attention to. An electrical fault can result in safety hazards and huge losses. It has been the leading cause of home fires.
Besides, other dangers are associated with improper maintenance, such as electric shocks or electrocution. As such, every homeowner must ensure their electric connections stay in good shape. Thus, here are some essential maintenance tips for every homeowner:
If you don't feel confident doing that on your own, you can always choose to work with professional electrical repair in Baton Rouge, LA who will examine them for you or at the very least provide you with further details.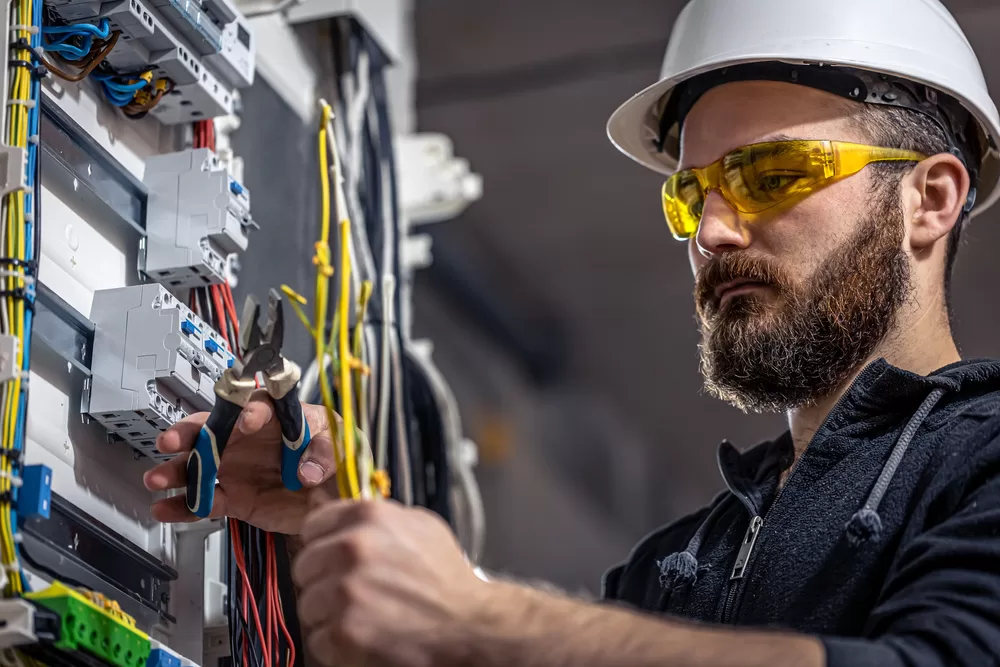 1. Look Out for Warning Signs
Knowing the telltale signs of electrical faults can help prevent fires and damage to your home appliances. Below are some of the signs that indicate you could be having electric issues:
Tripping circuit breakers
Flickering light bulbs
Sparks from electrical outlets
Heated switches and sockets
Strange odors from electrical appliances
Frequently blown fuses
These signs may indicate faulty electrical connections. The best action would be to call a professional electrician and have them check out the problem. For immediate action, it's best to know how to handle every situation. On that note, you'd want to check out this helpful guide to electrical issues for better insights into managing the problems.
2. Install Ground Fault Circuit Interrupters (GCFIs) And Arc Fault Circuit Interrupters (AFCIs)
To keep tabs on your circuits, install GCFIs. Especially in rooms with running water; they help monitor disruptions that can cause electric shocks. Thus, have them installed in your bathrooms, kitchen, and laundry areas.
Remember, you have appliances like dishwashers, washing machines, and showers in these rooms. They're expensive to buy. Also, note that in the event of an electric shock, your warranty might not suffice. For best maintenance practices, you'd better prevent electric shocks.
AFCIs protect against accidental electrical discharges. These occur when there's a loose connection from faulty wires or cords. If you're building a new home, it's vital to have the electrician install them.
Even for older homes, you can upgrade your circuits to include them. Remember, emergencies occur without notice. To avoid the damages that come with circuit disruptions, you should have safety measures in place.
---
Read Also:
---
3. Avoid Leaving Appliances On
Unplugging your electrical devices or appliances when not in use is a safety measure that can prevent a fire and a surefire way to limit energy consumption. If you leave them on, electric currents can still flow through them, posing a danger.
If there's a short circuit and the chargers or the fuses overheat, they could result in a fire. Also, in the event of a power surge, the appliances could get damaged.
4. Avoid Overloading an Outlet
One major cause of electrical problems is overloaded outlets. Circuits can only support a limited amount of electric current. Plugging in several devices on a specific outlet can result in an overload, wherein the current drawn exceeds the capacity of the fuses.
If you have several appliances, it's best to install more outlets instead of overcrowding one. This strategy ensures you reduce the chances of overheating or tripping the circuit.
Alternatively, you can use extension cords for simple tasks such as charging your phone or laptop. However, use the extension cords with caution. They're only safe for temporary use.
They aren't suitable for appliances like a fridge. Don't run several extension cords or multi-plug adapters off one outlet. If you must use an extension cord, go for the ones with surge protectors. Ensure each cable takes the exact amperage listed on the product.
5. Give Appliances Space for Air Circulation
If you leave no space for the appliances to breathe, they can overheat and cause electric shocks. If several devices behave like that, there's a likelihood of starting a fire. Safety precautions require that you don't plug in electrical cords in air-tight spaces.
Also, don't install electric appliances in tight cabinets or near flammable items. It increases the chances of a fire breakout.
6. Carry Out Regular Check-Ups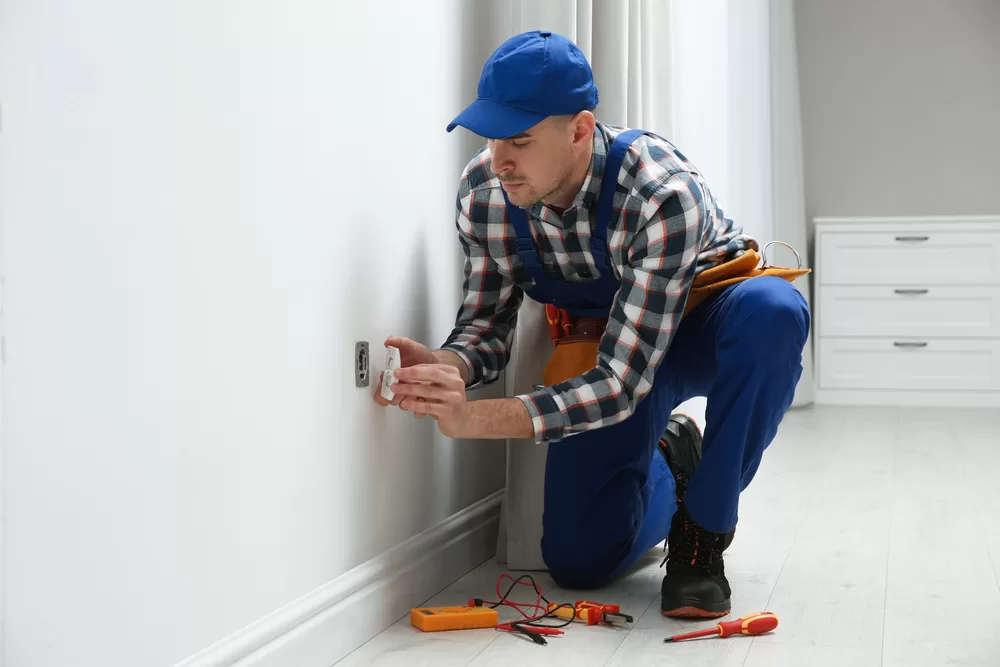 Regular electrical wiring inspection will help you stay on top of maintenance issues. For your safety, you'd better hire a qualified and trained electrician.
Schedule an inspection regularly and let them look into all potential problems with your electrical system. They'll advise you on what repairs to do before minor issues turn into catastrophic ones.
Conclusion
It would be best if you had the basics right when it comes to electrical maintenance guarantees that the safety of your household isn't on the line. Prevention is better than cure. As such, get concerned before your appliances blow out, or a fire breaks out.
The best strategy is to conduct regular inspections to identify any warning signs of electrical faults and rectify them immediately.