Moving into a new space often comes with the desire to infuse it with personality and style. However, after investing significantly in the property itself, allocating more funds for home beautification and modification can pose a challenge.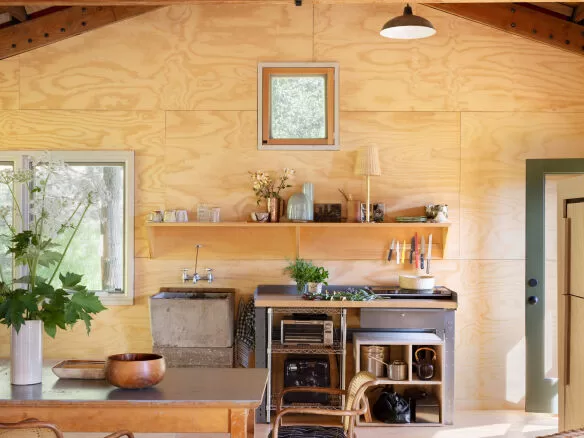 In such situations, it's essential to explore budget-friendly ways to refresh the new home.
In this guide, we will provide budget-friendly ways to transform your living space into heaven. So, dear readers, continue reading to the end and discover these transformative secrets.
Let's begin!
Add Some Color
Adding a splash of color to a new home is a brilliant way to inject vibrancy and personality. Consider painting an accent wall with a bold hue or opting for peel-and-stick wallpapers for a temporary pop of color.
For an even more budget-friendly approach, explore DIY painting projects using leftover paint or thrift finds. These colorful accents can breathe life into a room, making it feel vibrant and personalized without costly renovations.
So, remember, with a brush of paint and a bit of creativity, you can transform their living space and infuse it with personality and style without breaking the bank.
---
Read Also:
---
Choose to Rent Furniture
In some cases, investing in new furniture may not be feasible or practical, especially if you're planning a short-term makeover or living in a rented space.
Renting furniture allows you to switch styles whenever you like without committing to a hefty upfront payment. You can have everything from modern sofas to vintage dressers for a fraction of the cost.
To find such rented pieces, scroll through this website and check out the stylish and budget-friendly furniture available for rent. This experience will help you discern your preferences and price ranges when seeking rental furniture, ensuring you make an informed choice for your home.
Declutter
Decluttering is a vital step in refreshing a new home on a budget. It involves systematically removing unnecessary items, which creates a cleaner and more organized living space and can save money.
By decluttering, you can discover forgotten treasures and avoid buying duplicate items. It's a chance to sell or donate items that no longer serve a purpose, potentially generating extra income or charitable contributions.
Additionally, a clutter-free environment often feels more spacious and inviting, eliminating the need for costly storage solutions. In essence, decluttering is a budget-friendly way to breathe new life into a home by simplifying and optimizing its spaces.
Add Houseplants
Adding houseplants is a cost-effective way to enhance the ambiance of a new home. Houseplants introduce a touch of nature and improve indoor air quality. These green companions come in various sizes and types, making them easy to find without burning a hole in your pocket.
Low-maintenance plants like succulents and snake plants are ideal for beginners and require minimal care. Thrift stores and local plant swaps can be excellent sources of budget-friendly greenery.
Remember, houseplants beautify the space and create a soothing atmosphere that helps get rid of stress and air impurities.
Wrapping Up
We hope you understand that refreshing your home on a budget is possible. Following these simple tips, you can transform your living space without breaking the bank.
So, start your home makeover journey today and enjoy a more inviting and comfortable living environment.