A brand new, high-performance air conditioner can be a source of great comfort, cooling, and relief in the sweltering summer days.
However, this comfort comes at a price that can be quite hefty if not thought through first. And that's where we come in.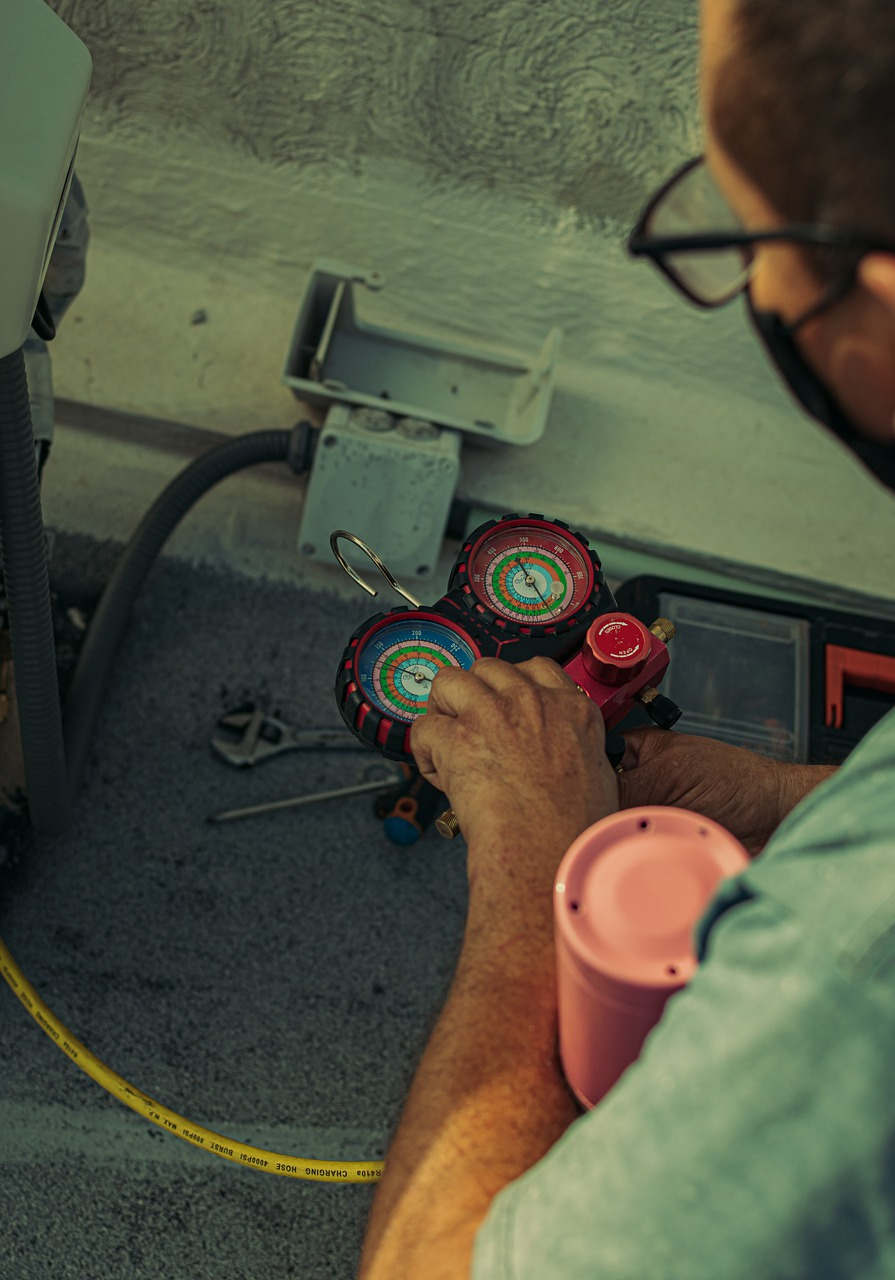 In this article, we have discussed everything an individual needs to be careful about, especially when it comes to installing a new air conditioner.
Follow the tips and pay heed to the points discussed below to have your new ac up and running smoothly while also saving some money during installation.
1. Always Enlist the Help OF a Qualified, Experienced Professional
It is absolutely crucial to always opt for a qualified and experienced professional when it comes to ac installation, maintenance, and repair.
This is because air conditioners are just very expensive to replace and very complicated systems, and only a qualified and experienced expert should be approached for any sort of assistance to avoid any further damages or technical issues.
If you are installing a new air conditioning system in your house, having a professional handle it will make the process a lot faster and smoother. You can click here to learn more about how seeking help from professionals can help you install your AC without any hassle.
A professional would know exactly what to do in terms of installation, and that includes carrying out diagnostic tests, running the system after installation to ensure proper and smooth functioning, and inspecting the system for regulation compliance.
For any air conditioner-related queries and assistance in Phoenix, Arizona, get in touch with  American Home Water and Air, They are the most trusted HVAC and plumbing experts in Phoenix with over 35+ years.
Serving over 50,000 happy customers they are always committed to delivering only top-notch service.
2. Consider Energy Conservation
You must consider the energy efficiency rating of your new AC at the time of installation.
Your HVAC mechanic can help you better understand the importance, calculation, and use of these ratings.
This is especially important if you wish to save money as well as energy. An AC's ideal SEER should be around 20, but anything above 15 is also considered relatively efficient for energy consumption and usage.
Considering the factors at the time of installation will help you be more energy-efficient, allow you to save money as well as make your system sustainable.
---
Read Also:
---
3. Communication with Your Technician is Key
An HVAC mechanic can not know what your needs and requirements are related to your air conditioner.
Therefore, in order to get the most out of your air conditioner and experience the best performance, it is important that you communicate your needs to your technician so that they can adjust the system to cater to your individual needs at the time of installation.
For that, you need to clearly inform your HVAC mechanic about the parameters of your house, your ideal temperature, budget, and other important factors that can affect your AC's performance and output.
4. Sign up for a Regular Inspection Visit
Your system is only as good as you keep it. So, to have your system running smoothly and to avoid any unnecessary damages, faults, or breakdowns, it is essential that you consult your HVAC technician and schedule a routine maintenance and inspection visit with him.
Regular checks help decrease any chances of sudden breakdowns and faults and prove to be much more cost-effective in the long run while also helping you prolong your system's life.
5. Ductwork
When it comes to installing new AC units, ductwork is also a very crucial component of the system and so when installing a new system, get your HVAC mechanic to first inspect your existing ducts for any damages, faults, and defects that might be present in them.
Also, have the ducts properly cleaned and swept before mounting your new system for the system's optimum performance.
Your HVAC technician will also be responsible for assembling, installing, carrying out inspections, maintenance work, as well as any repairs needed for your ducts.
Sometimes, this can also include cutting down large metal sheets for lining and installing the new system at the time of installation.
Other Factors to Consider
Apart from the significant factors to keep in mind when installing a new air conditioner, there are also secondary concerns that you should think about before having your system installed. These include:
Ensure that the wall you are going to mount your system is strong and sturdy enough to bear the unit's weight without caving.
Adequate spacing between the system and the wall needs to be ensured at the time of installation in order for the unit to perform well and have a strong airflow.
You will also need to keep the installation height in mind when mounting the new system. The ac unit must be 7 to 8 ft above the ground for optimum cooling.
Make sure that your HVAC technician is placing your AC's outdoor unit in the right place and that it is safe from direct sunlight or water. Moreover, you will also need to ensure that the outdoor unit can dispel the heat from the condenser without any interruption.
One should keep in mind countless more factors when installing a new AC unit; however, enlisting a professional's help takes care of most of them without you having to worry about anything.