Manufacturing has long been the backbone of the economy and a key contributor to the GDP of most countries. To stay competitive, companies must constantly improve their production processes and efficiency.
However, increasing speed often comes at the cost of quality, leading to costly mistakes and delays in product delivery. Fortunately, there are ways to increase manufacturing operational speed without sacrificing quality.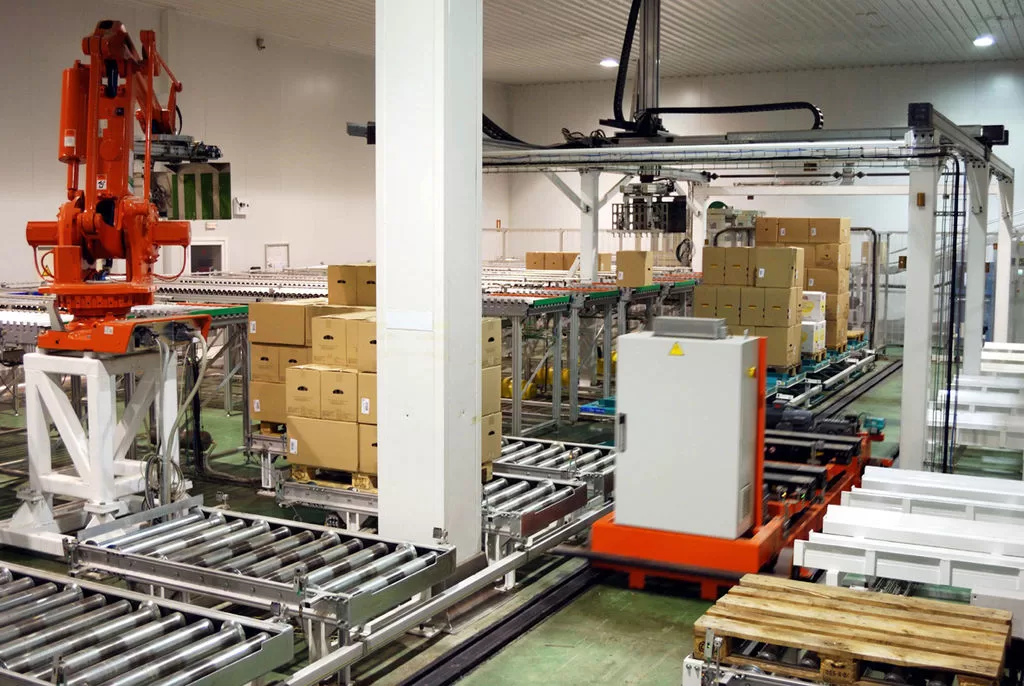 Use of Technology
Making use of the latest in manufacturing technology dramatically boosts operational speed. Technologies such as robotics and automated systems reduce human labor costs and speed up production, allowing for more efficient and accurate assembly of products. For instance, a robotic palletizer can be used to quickly and accurately palletize goods and reduce manual labor.
Additionally, many technologies like 3D printing and CNC machining produce more accurate parts and faster production times. Manufacturers are more likely to reduce setup times and increase efficiency using appropriate technologies.
---
Read Also:
---
Lean Manufacturing Principles
Lean manufacturing principles are based on the idea that reducing waste leads to faster operational processes and improved quality outcomes. By eliminating non-value-added activities, manufacturers increase speed while maintaining high-quality control levels. Some lean manufacturing techniques include just-in-time (JIT) production, which eliminates unnecessary inventory stockpiling.
Another is visual management, which makes it easier to identify process issues quickly. And, lastly, error-proofing prevents mistakes by catching issues before they occur. Implementing these techniques will help any manufacturer to reduce waste, speed up production, and improve quality.
Implementing Employee Training
Training employees on the latest technologies and techniques makes a big difference in production speed. By training workers with the proper skill sets, manufacturers create an environment of optimal efficiency.
Many companies also offer specialized training to their staff so they have the skills necessary to stay up-to-date with changing technologies and process improvements. When employees are provided with adequate instruction, manufacturers increase their operational speed while improving quality control and reducing costs.
Improving Process Flow
The process flow is another key factor in boosting manufacturing speed. Manufacturers must ensure their processes are well-designed and logical so workers follow them easily and quickly. By streamlining the production process, manufacturers reduce setup times and increase efficiency.
Additionally, modern techniques such as Six Sigma and lean manufacturing help identify areas of improvement within the production process, which leads to increased operational speed.
Manufacturers are more likely to make their operations faster by reducing waste, streamlining workflows, and eliminating non-value-added activities while maintaining appropriate quality control levels.
Investing in Quality Assurance
A good quality assurance system will help identify mistakes that could slow production or lead to a costly reworking of products. This way, manufacturers reduce costs while maintaining high efficiency and speed levels. This helps the manufacturer save money while still producing quality products faster.
Utilizing Smart Manufacturing
Finally, manufacturers should consider implementing a smart manufacturing system. This type of system uses data and analytics to identify areas of improvement and find ways to increase operational speed.
Smart manufacturing systems also optimize supply chains, leverage technology for automated processes, and maximize production efficiency through predictive maintenance. Manufacturers further boost operational speed with these methods and technologies while maintaining high-quality control levels.
Manufacturers are more likely to increase operational speed by incorporating the right technologies and techniques while maintaining quality control levels.
Manufacturers reduce costs and accelerate production times without compromising quality by using lean manufacturing principles, offering specialized employee training, improving process flow, investing in quality assurance systems, and utilizing smart manufacturing techniques.
With these methods, manufacturers ensure their operations remain efficient and productive.