The decision of whether or not to install a walk-in closet should be carefully considered. It may seem like an easy task but consider all the necessary assessments before starting your project.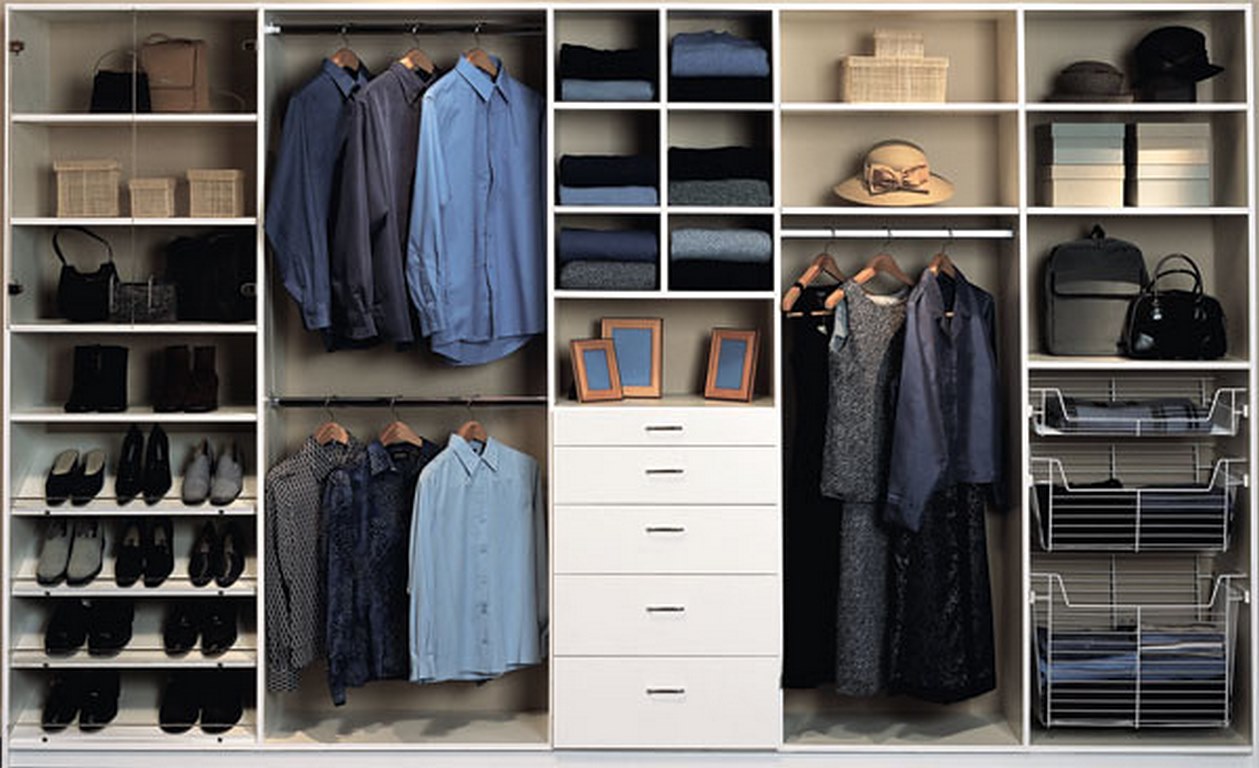 It becomes clear how much work goes behind creating this furniture piece and design mistake prevention tips for ensuring functionality with pleasing aesthetics.
The professional designers at this company know how to design closets that are just right for your storage needs.
They will help you create the perfect space, with plenty of room in both height and width, so nothing gets crowded out or lost, among other things. These are the most crucial things in planning for your custom walk-in closets:
1. Utilization of the Entire Area
Closets can be a great place to store things you don't use occasionally. But most of your closet's space goes unused, and that is because homeowners are often unaware or unsure about how best to utilize its potential uses.
Using your available space is the key to a more organized home. For example, strategically placing cabinets and drawers will allow you efficiently use every inch of wall space while still maximizing floor surfaces for usability or storage purposes.
Similarly, with walk-in closets–you can install shelves high off the ground so less frequently used items don't get lost amidst other things.
2. Thoroughly Thinking of the Contents
Designing a walk-in closet is not as straightforward as people think. The first step you need to take before anything else is to ask yourself, "what am I going to use this space for?" Please don't get caught up on how beautiful or trendy your design may seem. Instead, focus all attention on its functionality!
Homeowners often do not give enough thought to the content they want in their walk-in closets. This is because it's difficult, if not impossible, to optimize space until you know what will go into each part of your closet and this includes knowing how much weight any given object might support.
The best way for figuring out precisely these measurements. Take inventory before starting construction: get yourself a tape measure and note from memory (or mark on drawings) every item whose dimensions we're interested in.
---
Read Also:
---
3. Reassuring the Measurements
When designing your walk-in closet, make sure your account for the space occupied by it.
For example, if there's not enough flooring relative to walls or other items within the desired range, this could result in a custom wardrobe with too few shelves, making storage difficult – just what we don't need.
The importance of measurements during the design phase cannot be overstated. When designing the walk-in closet, it's essential to make sure you check your dimensions multiple times and avoid any errors in calculation or measuring.
If not addressed immediately, this could result in wasted time after creating plans for building out space with furniture that won't fit properly once placed inside its allotted area without excessive overlap (3 cm margin on all sides).
4. Adequate Lighting
In a well-lit closet, you can find what's missing in an instant. You will be able to see if your clothes have moved from their usual spots and know precisely where they need to go without opening up every single piece of furniture inside!
The best way for this room is with enough light so that everything doesn't get shadows dancing across it when we're looking for something specific or just taking time out before leaving home.
There are many ways to illuminate your clothing and accessory collection, the most popular being strip lighting. This type of installation requires very few outlets because it only uses one light source. However, you can use different color channels for more than just aesthetics.
Puck or cabinet style lights will also allow display cases containing items such as shoes, notebooks, etc., while intricate use within cabinets provides interesting patterns on shelves that make them appear less boxy.
5. Customizing the Environment
The eyes want their part too! Will you enter an unorganized, messy space? Certainly not. A Walk-in closet is a place where people put on fancy clothes for special occasions like weddings and parties; the functionality of this area must remain high so we can maintain our sense of dignity in these types of situations.
If you are looking for a modern walk-in closet, it is essential to consider how it will look. There isn't one design that works well in every situation; however, many aesthetically pleasing furnishing and accessories are available on our website.
Aesthetics play an integral role when choosing furniture or other possessions, so make sure your piece matches what else already exists within its environment by asking yourself, "What do I want this area to feel like?"
Floral patterns and bright colors can be fun to add some extra glamour. You could also have an armchair or sofa in this space if you want more lounging options.
6. Considering the Organization
If your closet is a mess and not organized, then it will be challenging to find clothes in the right place. The problem often starts with what you've put into them especially if there's nothing but messy shelves or piles on top of each other instead!
When designing your walk-in closet, consider the options offered by installed rods and shelves. The more drawers or cabinets you have for storage space in this type of room divider design will make finding what's quickly needed when getting dressed each morning.
You can place your shelves and accessories in the box when you're done.
7. Having a Flexible Layout
The flexible walk-in closet is a common mistake made while designing one. People do not consider that needs to change with time, and as such, the space must be able to meet those changing demands accordingly for it to work well now and in the years ahead.
The closet should change the height of the shelves according to your desired use. Pre-drilled holes with metal cleats could also provide a good option for changing where they are placed when not in service, which can help save space inside this vital area.
Ready to Realize Your Dream Walk-in Closet?
Now, you already know the crucial things to consider in planning for custom walk-in closets. Are you ready for a new closet? Let JB Closets help! We offer free 3d designs of all different types and sizes, so call now if this sounds interesting or have any questions.