We all live such busy lives with work, family, and social responsibilities that keeping our homes clean and tidy can often seem like an impossible task.
There often seem like there just aren't enough hours in the day and after a busy week, the last thing anyone wants is to spend all weekend cleaning.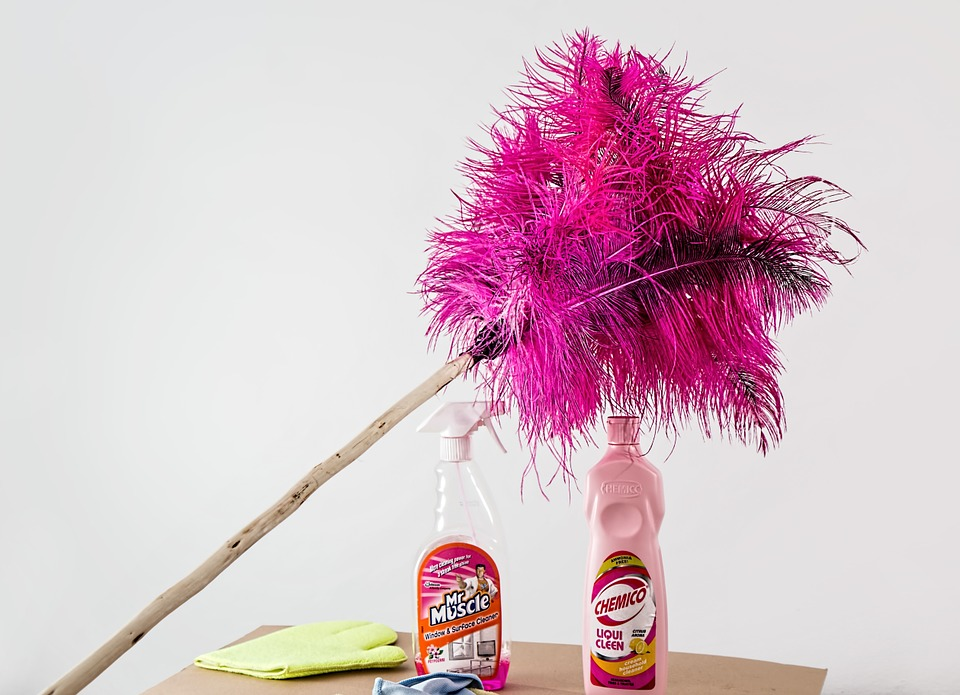 But housework really doesn't have to be a dreaded chore as there are some really simple ways to speed up your cleaning and make it more effective.
To help everyone out there have an easier time with their housework, here are 8 simple tips for keeping your house clean.
1. Clean the House as a Whole
The first thing you need to do is approach every cleaning session in a holistic way. This means not doing one room at a time, but instead approaching the whole house in its entirety.
For example, start by vacuuming throughout the whole house. Start at the top and work your way to the bottom of your home.
After that, polish every surface in the home starting from the bottom and working your way back up to the top.
This will mean that you are doing a few big tasks rather than many small ones so you won't need to keep changing the products and equipment you are using or trying to decide what to do next.
Cleaning the house in this way will save you time and produce better results.
2. Tidy Up Before You Start Actually Cleaning
Before you can get down to the actual cleaning, you first need to tidy away all the mess. Otherwise, you will have to keep stopping which will disrupt the flow of your cleaning.
It's amazing how little stoppages can really add up over the course of cleaning your whole house.
You can cut hours from your total cleaning time just by putting all of the clutter away before you pull out the vacuum cleaner or the feather duster.
Approach the tidying in the same way as the cleaning and do the whole house in one go.
3. Keep All Your Products and Equipment Together
There are so many important products, clothes, brushes and other things which you will need to give your house a thorough clean.
In order to save time, invest in a basket with a handle so that you can carry everything you need together as you complete your whole house clean.
Keep dirty things like rubber gloves and brushes and clothes for the toilet in a plastic back in your basket and you will have everything you need.
---
Read Also:
---
4. Let Machines Help You Out
There are so many fantastic gizmos and gadgets which can make your housework a whole lot easier.
One really useful little machine is a robotic vacuum cleaner which will take care of the floors while you focus on cleaning other parts of the house.
There are various models of robotic vacuum cleaners available and the reviews at https://automatedoutlet.com/shark-vs-roomba/ can help you to learn more about the pros and cons of two popular options.
Not only are these machines great at cleaning, but they also provide cats and dogs with a new mechanical friend.
5. Take Your Time When Cleaning Tubs and Sinks
One area where you do really need to take your time is when cleaning the sinks, bathtubs, and shower closets in your homes.
Unfortunately, there are no real quick fixes when it comes to cleaning these, and trying to cut corners is just going to result in stains which can be very difficult to budge once they have set in.
You may be able to do some cleaning tasks just once every couple of weeks, bathroom jobs need doing at least once a week if not more often.
6. Disinfect the Dirtiest Areas
It isn't always enough to just use soap and water. For the dirtiest places in your house, you will need to use disinfectant.
This includes all the places you would expect like the toilet, bathrooms, and kitchen floors, but also items you might not expect.
The dirtiest items in your home are actually the ones that you touch most often. Remote controls, tablets, laptops, and smartphones can all fester with germs and bacteria.
A daily clean with a disinfectant wipe will help to kill all of those germs and keep you and your family safe and healthy.
7. Clean the Floors Regularly
As well as your bathrooms, the floors in your home also need to be cleaned at least once a week.
Carpets, tiles, and wooden floors can get filthy with all the muck and dirt which people tread in and this can spread germs and bacteria around your home.
One way to keep your floors clean is to take your shoes off when you come in the front door. This is standard in many countries in the world and makes a huge difference to the cleanliness and hygiene of your home.
You can either walk around in your socks, go barefoot, or keep slippers or indoor shoes near the front door.
8. Get Your Whole Family Involved
Unless you live on your own, there is no reason why you should be doing all of the cleanings yourself.
As the old saying goes, "a problem shared is a problem halved", and splitting the cleaning duties will dramatically speed up the whole process.
Asking your kids to take care of their own bedrooms, for example, will mean that you only need to address the kitchen, bathrooms, living rooms, and hallways.
Create a cleaning schedule so that everyone knows their jobs and all tasks are done in a timely manner.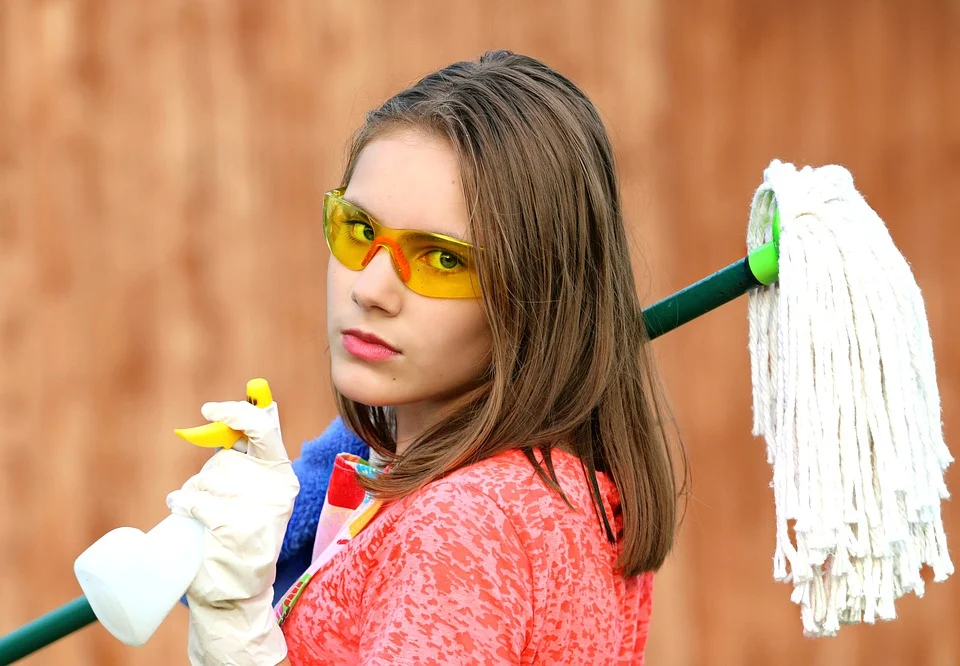 The best way to maintain a clean and tidy home is to make the most of your cleaning time to ensure that you are ultra-efficient.
The best results require a logical cleaning plan and the right equipment. No one wants to spend their whole life cleaning, so any little tips which can help speed up the process are priceless.
Follow this easy guide and you can take your housework skills to another level.