We do all find ourselves locked out of our own homes at least once in our lifetimes. To err is a human fault, so there is no need to feel bad about it.
We forget things, and it's not the first or last time this would happen. If this were not a severe issue, there wouldn't be a profession of locksmiths.
Locksmiths are masters of breaking locks and making keys. This is a useful but also a dangerous skill.
They can help people in urgent need, but they can also do a lot of damage if they want.
Once they allow you to open your lock, they can make a copy of it and come back someday when you are not present.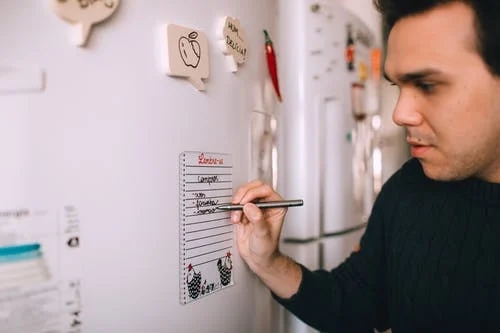 They can break into your house without getting noticed. 6.1 out of 1,000 residents faced burglary in 2020 in Portsmouth.
You can also become a victim if you are not careful when looking for a locksmith. Also, according to Crimerate.co.uk, 890 and 8,209 burglary cases were reported in Portsmouth and Hampshire, respectively.
It is clear that the world is dangerous; however, the answer is to take some simple and affordable measures to deter housebreakers.
A study conducted by a UK insurance company found that the majority of burglars or intruders are opportunists and not professionals.
That's great news as it means that, unlike when dealing with a professional burglar, you won't need to spend big money on an advanced security system.
Police reports show that the vast majority of these opportunist burglars rely on stealth to get the job done.
Locks and security systems are a part of our everyday lives. Consequently, at some point or another, we have to make decisions with regard to the locks we use.
All of them should have a wide range of locksmith services, including car keys, alarm systems, covering doors and windows, safes, garage doors, uPVC services, and so on, and ensuring their services are available all over Portsmouth and Hampshire. They are knowledgeable and experienced in their work.
Whether you have a lock emergency or lost key that needs urgent attention or a less pressing but equally important situation, they should always be available to help.
Whether commercial or private premises should be able to meet your lock requirements, wherever you're based in Portsmouth.
Try to Find Someone with Reference
It would be best if you only preferred who comes with a reference. A reference means someone you know knows the locksmith and can guarantee that he is not shady.
And it is also very unlikely that you will ever see someone breaking into a client's house if someone referred him.
Even if that locksmith is not the right person, he won't attempt anything because you can trace him through the reference.
He will be careful as the referee knows him and will be questioned if something happens.
---
Read Also:
---
Know Who is Open 24/7
There is no designated time when people get locked out of the house. It usually happens when it's least likely to happen and you are in a hurry.
You can't wait for the working hours of a locksmith to start. You can't go anywhere else once you are locked out, so you need someone available 24/7 day and night, all seven days of the week.
Instead of waiting for such a time of panic, you should already familiarize yourself with locksmiths around you who are open 24/7.
Local Locksmith from a Trusted Services
If you can't find anyone with a reference, you should look for someone who is already popular and never risk his name.
Local locksmith probably doesn't have a brand name, but it's different in the online world.
You can take the help of a premier local locksmith company that provides the trustworthy and reliable services of locksmith Portsmouth.
You know you can trust your local locksmith because he was scrutinized before being hired by the company.
As far as the question goes about the company, you can read their online Google reviews.
Trust Your Instincts
Wise men say you should always listen to your gut feeling. Sometimes, you cannot pinpoint the issue, but you feel that something is just not right.
You should trust your instincts and should hire anyone who you feel could be dangerous.
Look around the area a little more time until you find someone with whom your heart is satisfied.