Whenever washing machines or your dryers wear down, you may feel compelled to act immediately and purchase new ones. Individuals living with youngsters understand how staying without these gadgets can pile up laundry.
However, buying new washing machines or dryers implies that the outdated appliances will take up room in your home.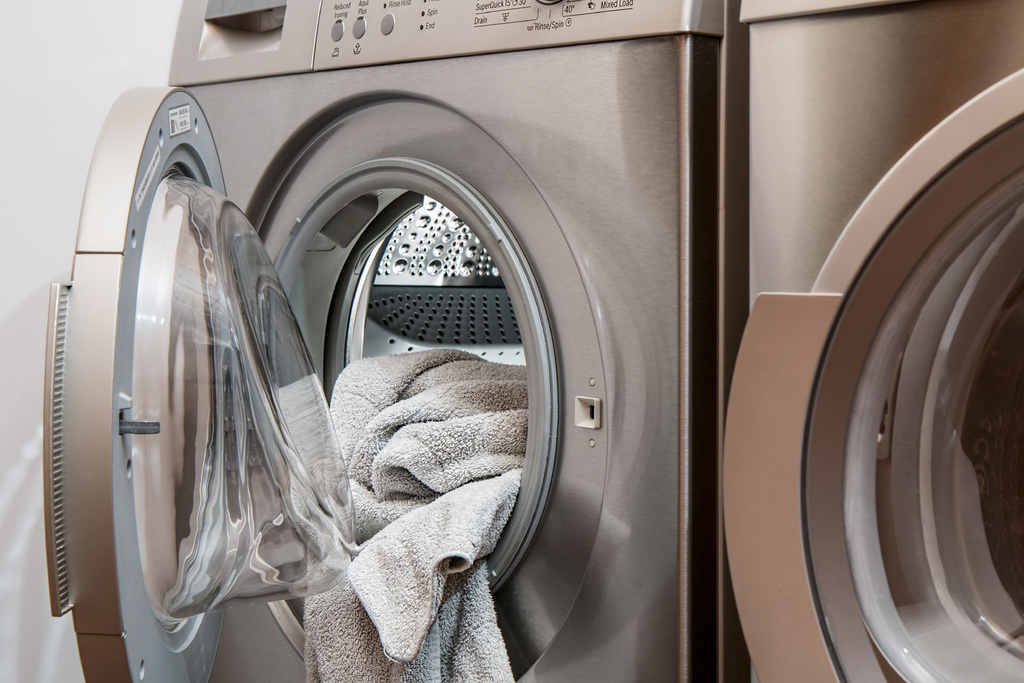 Whether you're upgrading or your machine is broken, you can get rid of old washers and dryers in several eco-friendly ways, such as those utilized by EZ Grand Rapids Junk Removal | Washer & Dryer Pickup.
Under some circumstances, you may be in a position to get discounts on your subsequent purchases. Consider the following disposal methods to get rid of your washer and dryer set;
Donate to Charitable Organizations
Assuming your dryer and washing machine are functional, consider donating them to a local charity. Nonprofit organizations that manage shelters for the homeless, thrift shops, and homes for disabled persons could be in need of dryers and washers. Some can even conveniently pick these devices from your home.
---
Read Also:
---
Create a Local Advertisement
It is also a great idea to post about your old or outdated devices on social media groups, particularly on community organization pages that offer washers and dryer sets for free so long as they're in excellent operational shape.
Ensure that you state if you can deliver these items or if someone else has to pick them up from your location. It is possible to do this without making contact; you can have these items picked up from your front porch.
Engage Nearby Recycling Facilities
As long as your machines are in good shape for donation, you can contact the state energy department or your local electricity and water provider. Inquire whether they offer any recycling programs for washing machines.
If they do, set up a collection time or arrange when you'll be dropping off the equipment. Better yet, inquire if they refund consumers who purchase energy-efficient devices and whether you qualify for their rebate programs. Plus, ask about the process of signing up for these programs.
Call The Product Manufacturer
As a consumer, you can check whether your new device manufacturer is an authorized recycler of outdated appliances. If they are accredited, find out if they can discount you on the new purchases in return for the old models. After that, arrange with the manufacturer to pick the old machine when dropping your new purchase.
Make A trip to A Local Scrapyard
Reaching out to scrap metal yards within your location can also save you from the burden of disposing of your washer or dryer. Many parts of outdated appliances are recyclable and reusable to produce new devices. Schedule a pickup with a certified local scrap metal yard recycler, and they'll help you dispose of outdated appliances.
Put Your Washer and Dryer Set on Your Curb
Assuming none of the above methods work, consider contacting your local municipal recyclers. Inquire if they can pick up the outdated or faulty washer and dryer from your front porch. Alternatively, locate your nearest approved recycling site within your region and take the appliances there.
Contact A Junk Removal Company
Some waste junk removal firms can responsibly dispose of your waste. Even better, they can recycle substantial quantities of trash without polluting the environment by sending hazardous material to landfills. You can engage them and inquire if their waste disposal policies are friendly to the environment.
Signs of A Broken Washer and Dryer
Use these indicators to determine if you can dispose of your washing machine or dryer; they only apply if your devices have been functional for at least six or seven years.
Minor or substantial water leakages show that your washer or dryer may be faulty
Heavy clangs and grating sounds indicate that some internal components are loose and cause more harm.
When clothes do not dry, it's a sign that your dryer is faulty; its sensors or heating components could be faulty
If your machine's washing and drying durations are longer than usual, then it's due for an update
Excessive consumption of electricity. A sudden spike in your electricity bills could be a result of a faulty washer and dryer
When purchasing newer energy-efficient and environmentally friendly appliances, it only makes sense if you dispose of the older ones safely through accredited recyclers.
It's also worthwhile noting that only professional recyclers should handle washer and dryer sets made before 1972 because they may contain mercury. At the same time, modern devices may still carry deadly biohazards. Thus, strictly dispose of your appliances with qualified recyclers within your locale or donate them for a worthy cause.