Patio umbrellas can be a great addition to any outdoor space, but they need to be properly cleaned and maintained in order to last. Here are some tips for cleaning your best patio umbrella: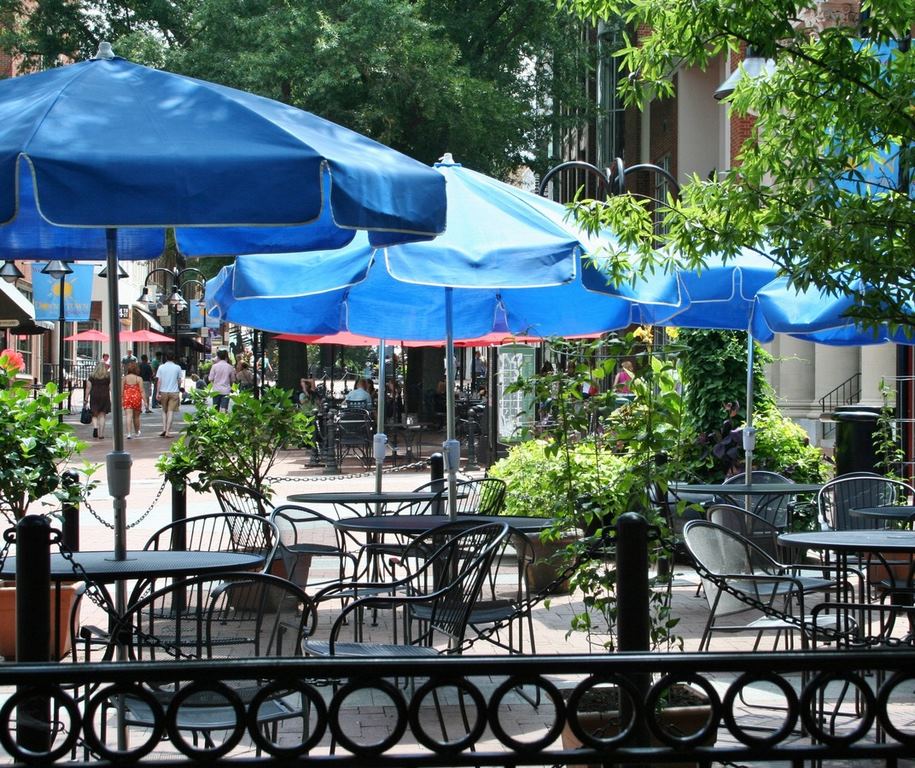 If a gastro umbrella in the catering business is outside (almost) all year round, it is susceptible to dirt: insect excrement, fallen leaves, exhaust fumes, and dust ensure that after a few months the umbrella cover no longer looks as clean as it did at the beginning of the season. We recommend that you clean the parasol regularly so that the colors of your parasol remain bright for a long time and the service life is extended accordingly.
Despite their size, commercial umbrellas are easy to clean. If available, please read the umbrella manufacturer's instructions for use beforehand, because they contain some care and cleaning instructions for your product. You should have received this when you bought your umbrella. If you no longer have these, we will be happy to make them available to our customers again.
You Need This Tool for Patio Umbrellas Cleaning:
soft brush
Bucket of lukewarm water
possibly steam jet
Gentle detergent
Ladder or step – depending on the size of your parasol
When is the Right Time to Clean the Patio Umbrellas?
There is actually no right time because theoretically the screen can be cleaned all year round. Many of our customers have their parasols cleaned at the beginning of the patio season in March or April so they can open their outdoor spaces with nice, clean parasols. Alternatively, autumn is also a good time, when the parasols are winterized and stored.
In summer, when it is warm and the umbrellas dry quickly, the umbrellas are mostly used. However, if your parasol is in the garden, you should use a warm summer day to clean your parasol, because then it can dry wonderfully.
---
Read Also:
---
Parasol Cleaning
If you see that leaves and insect droppings have accumulated on the roof of your parasol, you should remove them immediately if possible. Please make sure that you do not rub it deeper into the tissue. For example, you can remove fallen leaves as soon as you close the umbrella. Use a soft, dry brush for this.
You can remove other stains on your umbrella cover with lukewarm water and a soft brush. If that is not enough, you can use a mild detergent. If this is too aggressive, it can destroy the canopy and the impregnation. The umbrella manufacturer MAY offers a special cleaning agent that you can obtain from us.
If you own a May parasol, you can, according to the manufacturer, also clean it with a steam jet (at a maximum of 30° C, a maximum of 30 bar, and a minimum nozzle distance of 30 cm from the canopy). To ensure that no soap residue remains in the fabric, the umbrella cover must be rinsed well with water after washing.
Pull Off the Canopy and Wash in The Washing Machine
Of course, you also have the option of removing the canopy and washing it in the washing machine. For this, however, you need a sufficiently large washing machine because the membrane of a 3 x 4 m umbrella no longer fits in a small household washing machine.
Dry the Umbrella Cover Sufficiently
Make sure that you do not close your parasol when it is wet or damp, as this can cause mildew stains. If you put a protective cover on your damp umbrella, mold spores and mold stains will form. For this reason, it is important that the screen is opened and completely dried.
Clean Umbrella Frame
The umbrella frame is also very easy to clean. All you need is a soft cloth or sponge and warm water.
Use Professional Cleaning Service
As part of screen service, we offer our customers professional screen cleaning. The price for this depends on the size and material of your umbrella cover. We inspect each umbrella cover before it is washed. If it is determined that your umbrella cover is too old and too porous to withstand a wash, we will inform you.