Choosing the right paint color for your home is a daunting task. It is because your home's exterior can make a huge difference in your home's curb appeal, which can eventually affect the value of your home when you decide to sell it.
Outdoor paint colors will have a significant influence on how potential buyers will view your house.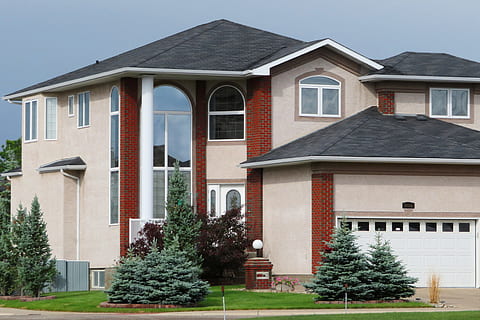 With an array of colors available in today's market, finding the one that suits your property is a complicated task.
To ease the process, you can hire the services of Depend Exterior for guidance throughout the process.
The Basics of Selecting Paint Colors
Before you can start worrying about the paint colors for your home's exteriors, there are some basic tasks and guidelines that will help you narrow down paint colors for your home.
For starters, you might need to use a home color visualization tool. There are no strict guidelines on how you can paint your home's exterior, but to achieve an appealing look, you'll need to stay closer to the rule book.
Here are a few basic you can use to get inspiration for your home's outdoor color scheme:
● Use A Visualizer Tool Before Choosing Paint
To get ideas of how your home's exterior will look, you can use a color visualizer to browse popular colors, decorator picks, and color families.
Most painting companies offer the color visualizer tool for exterior options. All you need to do is upload photos of your home and try different colors on them to visualize your home's potential look.
● Try Out Paint Samples
Once you've narrowed down color choices for your home using the visualizer tool, you can try the color samples on your home for further visualization.
Visualizers help to give a potential picture of your home but shouldn't act as a replacement for seeing the paint color sample in real life.
You'll need to buy paint test samples for the colors of your choice and put brush-outs on your home exterior.
Ensure to apply some paint on the south and north side of your home as lighting could vary there.
---
Read Also:
---
Tips to Ram down Colors for Your Home's Exterior
With the constant development in the paint manufacturing industry, plenty of paint colors are emerging, making it challenging to select from the many. Here are a few tips to help your narrow down your choices:
1. Analyze the Style of Your Home
Your home's style can guide you on the color of paint to use. The colors used for a ranch-style home may not be the same for a Victorian house.
If you're unsure about what's best for your home's style, you can consult with a professional painting company.
2. Identify Your Home's Neighborhood
Your neighborhood can also inspire the possible paint colors for your property's exterior. You need to consider if your residential area is filled with modern suburb homes, historic homes, or any other styles to get a starting point.
3. Rely on Color Combination Rules
Most homes use three color hues with a dominant shade that should be brighter than the rest.
When you're unsure of the color combinations, you can use a color wheel color guidance to determine hues belonging to the same family.
4. Explore Many Color Choices
As mentioned, an ideal exterior color scheme should comprise three parts; a dominant color, a trim color, and other small details.
Once you choose a trim color, you can blend it with an eye-catching color combination. Go bold and big but ensure to don't go overboard.
Selecting the suitable color schemes can save you a lot of time and money, especially when you need to sell your home, so don't take guesswork finding the right one for your property.
Top Popular Color Trends for Exterior Painting
Suppose you're considering painting your new home's exterior or upgrading your home's colors; it is essential to know what colors you should and shouldn't do.
For starters, the colors for your property's interior don't work for the exterior. Here is a list of colors you can consider for pleasing and sparkling results.
Tan/ Beige
Red
Forest green
Brown
Neutral Base
The Bottom Line
There are plenty of color options to create a perfect look for your outdoors. No matter what colors you have in mind, it would help consult for professional opinions from a painting company and let them take over the painting project.
For help in Edmonton, you can contact Depend Exteriors for professional guidance and painting tasks.