Crawl space repair and waterproofing are jobs best left to a professional contractor. One reason to call the pros is that they make quick work of encapsulation and vapor barrier installation.
Two, crawl spaces are often dirty, musty, and potentially infested. With that in mind, professional contractors know how to protect themselves during their work!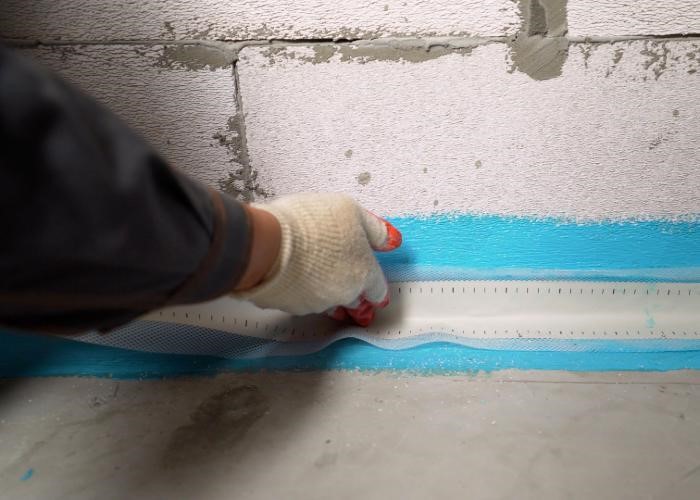 However, if you decide to tackle this work by yourself, you might note some tips on how to get it done properly. In turn, you won't waste time or money on a poor-quality waterproofing method.
Above all, you'll protect your home against water damage as much as possible! Visit our website at ​​indianapolisfoundationrepairexperts.com for more info on crawl space repair and waterproofing.
Tips for Crawl Space Repair and Waterproofing
Start your waterproofing process with a coat of Drylok or other waterproof paint designed for basements and crawl spaces. This paint helps block moisture and keeps piers and beams dry.
Additionally, gluing a thin sheet of tough, durable plastic to crawl space walls and the ground protects a foundation against water damage.
Ensure you choose the thickest, toughest plastic sheeting you can find and use heavy staples or construction adhesive rather than low-quality glue. Pull the elastic taut as you work, to help block as much moisture as possible.
Property owners should also address drainage issues that allow water to collect in the crawl space. A dehumidifier designed for crawl spaces removes moisture from the air year-round.
Additionally, you might dig trenches around your home and install a French drain system. These pipes also collect moisture, directing it to a drain or other runoff location.
---
Read Also:
---
Should You Waterproof a Crawl Space?
Crawl space repair and waterproofing are excellent investments for any property! High-quality encapsulation or other waterproof options avoid excessive moisture in the space.
On the other hand, note what often happens if you neglect needed repairs and waterproofing:
Moisture leads to wood rot, risking structural damage.
Trapped moisture rusts or otherwise corrodes plumbing pipes running alongside a property's underside.
Excess moisture also corrodes electrical wiring in the crawl space.
Insects and other pests searching for a water source might infest the space. Termites and carpenter ants especially often chew through wood, risking costly damage. Rodents also chew on wood, insulation, and electrical wiring!
Excess moisture and especially standing water attracts and holds dust, germs, bacteria, and other pollutants. These can then make their way into your structure. Crawl space waterproofing protects against these irritants and ensures cleaner outdoor air quality.
Additionally, waterproofing protects items stored in the crawl space and ensures a clean and dry space, ready for access.
In some cases, encapsulation or other repairs and waterproofing solutions even increase property values!
Can You Waterproof a Crawl Space from the Inside?
The best way to waterproof a crawl space or complete crawl space repair is with exterior coatings and protective barriers. However, adding waterproof paints to interior spaces also helps block moisture from seeping into the space.
Property owners should also be mindful of interior water leaks and other plumbing issues that might risk moisture collecting along with a structure's lower levels.
How Do I Protect My Crawl Space from Water?
Property owners can protect a crawl space from water and moisture damage with a few simple steps. These are also a good investment even if you choose professional encapsulation or vapor barrier installation.
Sump Pump, French Drain, or Dehumidifier Installation
Sump pumps collect water in a low point or pit and then pump that moisture to another location. These are excellent for areas prone to flooding and standing water.
French drains use a system of pipes with holes drilled into their sides, buried a few inches underground. These pipes collect moisture and then direct it to a nearby runoff point or drain.
French drains might also direct that moisture to a landscaping feature or garden! You can conserve water, protect a property's foundation, and enjoy a lush outdoors with a French drain installation.
Commercial-grade dehumidifiers designed for crawl spaces also protect against wood rot and water damage.
A professional should install these, to ensure proper electrical hookup. He or she can also show you how to maintain that appliance over the years.
Soil Grading
Soil grading refers to soil's slope or incline. Your property's exterior soil should slope away from your home or commercial building at a slight angle. This encourages moisture in the soil to run away from its foundation.
A landscaping engineer or foundation repair contractor can measure that slope and note needed changes.
Gutters
Ensure gutters are clean and clog-free year-round, so they can direct rain and melting snow away from the foundation. Clogged gutters allow that moisture to run over their sides and collect around a crawl space.
Regular cleaning ensures they stay clog-free, allowing water to run to nearby downspouts and away from a structure.
How Much Does It Cost to Waterproof a Crawl Space?
Professional crawl space encapsulation or vapor barrier installation averages around $3000 to $8000. National averages run as low as $1500 and as high as $15,000 depending on waterproofing methods and the size of the space.
Note some added information about crawl space waterproofing costs:
A light cleaning and basic vapor barrier installation might cost from $2 to $4 per square foot or $1500 to $4000 on average. These costs don't include needed repairs or unexpected issues such as drainage problems.
More advanced waterproofing with mold cleanup, minor repairs, and a thick vapor barrier might run $3 to $7 per square foot or $3000 to $8000 on average. This cost can also include a mid-grade humidifier installation and new insulation around a structure's underside.
The highest-quality waterproofing typically includes extensive mold cleanup, sealing, minor structural repair, high-quality dehumidifiers, and full encapsulation. This project might run $5 to $10 per square foot or $5000 to $15,000 on average.
While these costs might seem steep to some property owners, note that they're usually cheaper than eventual pier and beam foundation repair!
Many of these waterproofing solutions also last for decades and help protect your structure against mold, mildew, wood rot, and other damage over the years.
Full encapsulation can also increase property values, as said! With this in mind, schedule crawl space repair and waterproofing for your property as needed.
This will ensure its structural integrity and value and supply a clean, dry space under the structure as well.