Imagine you're locked out of your home, you don't know where to go and what to do. You're not sure if anyone else is home. You're stuck outside in the cold and wind, wondering what to do next.
When this happens, you can't help but feel helpless and frustrated. You want to be able to get back inside and have your life back, but you can't do anything about it.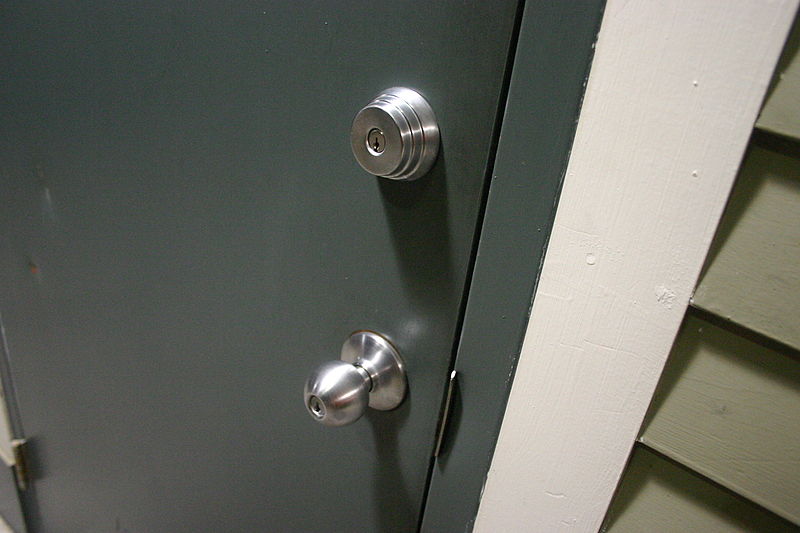 In this situation, the only option to get inside the home safely is to find a local locksmith However, the difficulty in locating a reputable Locksmith seems to be something on which most individuals can agree.
While some locksmiths may offer quality service and good rates, others may be lacking in both areas. This means that when you need to find a locksmith, you need to be extra careful. The following tips will help you find a local locksmith that is reliable and trustworthy.
1. Look for A License
The first thing that you need to do when looking for a locksmith is to find out if they have a license. A locksmith that does not have a license is not allowed to perform any locksmith services, including changing locks.
Licenses are issued by state and local authorities, and they are issued to locksmiths who are qualified and trained to work with locks and keys. Licenses are typically required to be renewed every two years, but this is not always the case.
---
Read Also:
---
2. Check References
A locksmith that you want to hire should be able to provide you with references from people that they have worked with in the past.
These references should be from people that you can trust, and you should be able to contact these references to confirm that they are legitimate. If the locksmith has no references, you should be cautious about hiring them.
3. Ask for An Estimate
When you are looking for a locksmith, you should always ask for an estimate. An estimate will allow you to know what the costs of the work will be before you make a decision.
An estimate should include the costs of the service, the parts that will be used, and the estimated time that the work will take.
4. Stay Away from Call Center Locksmiths
It's preferable to choose a reputable local locksmith on your own rather than rely on a phone center. To help you, these call centers will often make a phone call to a random nearby business and ask them to send someone over.
You may wish to physically verify that the locksmith dealing with your locks and doors is a trustworthy individual. Obviously, if you're dealing with a call center, you won't be able to verify this yourself.
5. Check for Insurance
Most reputable locksmiths will offer liability insurance. This means that they will cover the locksmith in the event that they make a mistake while they are working. This will also protect you from any damages that they might do. However, not all locksmiths offer liability insurance, and you should be wary of those that don't.
6. Make Sure They Have Tools
A reputable locksmith will have the proper tools to work with, and they will have them available to use. This means that they should be able to do any repairs or maintenance that they need to do without having to bring in another locksmith. For example, they should have the tools to change locks, replace broken keys, and change the locks on your home.
7. Ask About Their Experience
When you are looking for a locksmith, you should be able to get a good idea of their experience by looking at their website. If the locksmith has a website, it should have information about their services and rates. If they don't have a website, this should raise some red flags.
8. Read Online Reviews
Today's era of technology means that there are tons of online reviews for almost any type of business. This is true for locksmiths as well.
You can read online reviews to see if other people are satisfied with the services that they received.
9. Consider Using a Locksmith That Offers Emergency Services
Have you ever had a situation where you needed a locksmith to help you?
If so, then you know how stressful it can be. You might not know who to call, and you might not have any idea what to do. This is why it is important to have a locksmith that you can count on to come to your rescue when you need them.
You might be thinking about what else can a locksmith do?
Services of a Local Locksmith
Change Locks
If you have old locks on your home or business, you should consider having them changed.  Changing locks can be expensive, and a local locksmith can help you save money.
Alarm System
Most local locksmiths are able to install and repair alarm systems. This will allow you to be able to get a reliable alarm system that will be able to keep your home or business safe.
Repair Broken Keys
Once you have a new set of keys made, you will need to be able to keep them in good working order. This means that you should have them repaired as soon as they break. If you don't, you will have to replace them.
Install Security Devices
security devices such as deadbolts, magnetic locks, and alarm systems are an important part of your home or business security.
If you have any of these devices, you should make sure that they are in good working order. For this purpose consider having a locksmith install them.
Fix Damaged Locks
Damaged locks are usually caused by a number of different things. The most common thing is vandalism. However, you might have a door or lock that is stuck. If you have these problems, find a local locksmith for yourself.
Conclusion
Choosing a local locksmith is one of the best decisions that you can make. If you choose a good local locksmith, you can save money and get quality service. An experienced local locksmith will be able to do the work that you need to get done.