Is your living space becoming too small and congested for you? Are you planning to add a new room or thinking about adding another story for extra space? Or do you just want to add value to your property? A home extension is your ultimate solution.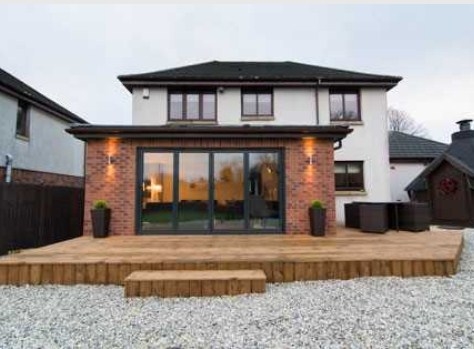 Why the Need for an Extension?
Space, space, and space. Everyone requires more and more space nowadays.
Since the price of real estate and houses has rocketed sky high, an extension is the most feasible and viable solution for you.
A home extension is a serious business and you should weigh out all your options when opting for it.
However, it is the best way to add the extra space that you need and that too, within your budget.
Why is Extension Better Than Shifting?
Sometimes you are so attached to your house and neighbors that moving is just not an option for them.
Secondly, an extension is lighter on the pocket than moving. Moving can be quite a hassle for some people.
Advantages of Extension
No relocation needed
No significant changes need to be made to your lifestyle or routine.
Usually, no planning permission is needed
More cost-effective
---
Read Also:
---
Types of Extensions for You
When opting for extensions, you need to have a thorough knowledge of the type of extension you want.
Home extension experts will guide you about the extensions most suited for your property. They will come up with a plan and give you the most reliable option at the best price.
Side Extensions
If you have unutilized property on the side of your house, and aside extension is a viable solution for you. The area can be used for a garage, a dining room or you can add a bedroom downstairs.
It's important to mention here that side extensions require permission, so be ready for some paperwork!
Rear Extensions
If you have a good-sized backyard, a rear extension is a good option to extend your living space. You can make a small lounge or extend your kitchen or add a dining room.
Roof Extension
Roof extensions usually require planning permission. But once you're done with that, you can add an extra story and double your living space.
Front Extension
Extra front space, you can build a porch or just extend your entrance for a spacious feel.
Ceiling Extension
You can create more loft space by removing the ceiling. Additional storage room or an attic can be made.
Conservatory
Most popular and cost-effective method to increase the living space in the U.K. most people like to install glass and enjoy the weather and their extended space.
Mezzanine
If you live in one of the Victorian houses with a high ceiling, you can add a mezzanine level. It can be converted to a bedroom or a workstation.
Factors to Keep in Mind While Opting for an Extension
When you have decided on home expansion, then you should consider these factors for a smooth and hassle-free process.
Know Exactly What Type of Extension you Want
Whether you're increasing your living space or just adding value to the property, you need to have a clear vision of what you need. Then you can decide how to go about achieving it.
Take Permission
It's better to take permission from your local authorities and get know-how about what is permissible then proceed accordingly.
Hire a Professional Architect
Always seek help from professionals when considering home extensions. An architect will guide you properly and will give you a better design and layout.
Let Your Neighbors Know
Home extensions require a lot of work and usually create disturbances for the neighbors. It's better to let them know beforehand if you're planning on extending your home. With this, you can reduce potential difficulties that you may face further down the road.
Trusted Workers
Since the builders will be there in your house for a long time, it's better to have trusted workers and reliable companies.
Cutting costs is a good thing but don't go for companies in which workers end up coming late or leave the work incomplete.
Conclusion
Making a home extension is a better option than moving out and finding a new place to live in. You can add more rooms to your existing house.
There are so many options available for you when it comes to home extensions. Taking the help of a professional for the extensions for your home is going to be a smart choice for you.
You are able to extend your home by staying within your budget. The professional experts also help you with the building permits and