If you are happy living in your current home, but crave extra space, building an extension to your existing home is often the ideal answer.
It can provide the ideal space to accommodate an elderly relative or give you a little extra space to create a workspace or more bedrooms for your growing family.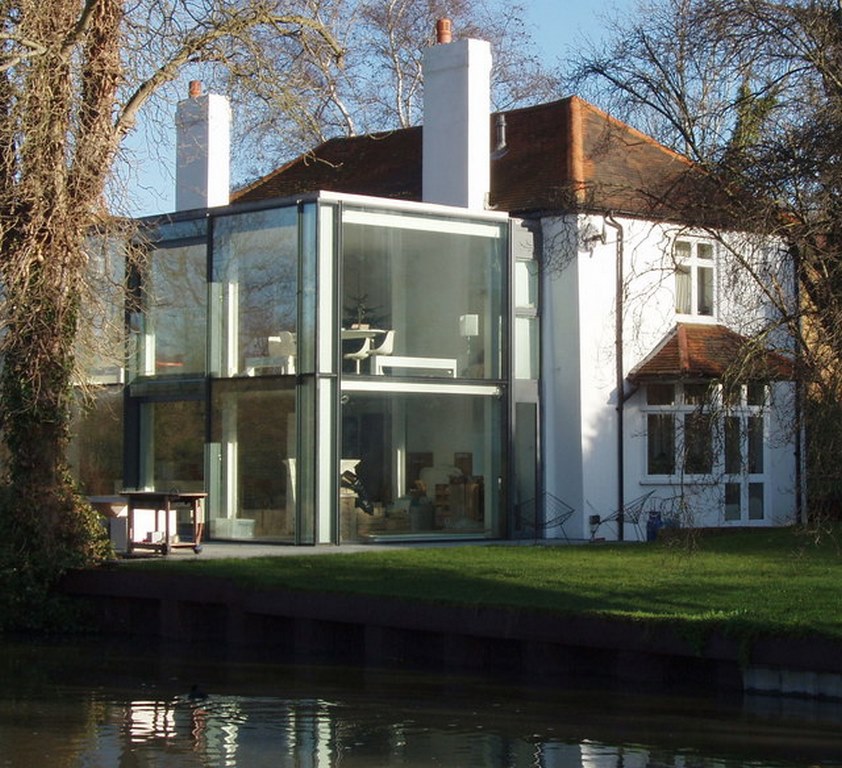 Often, if you consider a build instead of opting to move home, the costs you'd have paid for stamp duty or estate agent fees can provide a large portion of the cost of the extension, so it is highly likely to be a more economical option.
When you love your home, the ability to expand can save the upheaval both mentally and physically of trawling around to find another.
There is no doubt that moving home takes time and energy, so making a few changes to your existing home may be a better move.
There are a few considerations to make before you go ahead and you should definitely take a good look at the skills you possess, decide how much of the build you can manage yourself, and how much you may need to enlist professional help and advice before undertaking your home extension.
Planning Permission
There has been a relaxation in the requirement to obtain planning permission over recent years, with many extensions now being built under permitted development rights.
It is certainly wise to understand exactly which types and sizes of extensions require permission before finalizing decisions on what you will build.
Where planning permission is required that you factor in the cost and time to obtain it.  You may be able to avoid the need for planning permission by making a few simple changes to your plans, so knowing the regulations can help avoid unnecessary costs and time.
The UK Government offers planning permission guidance and you can request clarification from your local council planning department if you are unsure.
If planning permission is required, do not be tempted to start your build until approved.
Single or Double Storey Build
A double-story extension does not generally cost twice as much as a single to build, as many of the more expensive elements are required for both, such as foundation and roofing.
If you are tempted to build a two-story extension, whilst the costs may not be double, you should certainly consider whether you could manage alone and factor in the cost of any additional help that you may need.
---
Read Also:
---
Design and layout
One area where you may be limited in options due to the size of your build, however, it is definitely worth giving a great deal of thought as to what your reasons for building are and how you want to be able to use the additional space.
How the extension will integrate with your existing home and how much cost will be involved in redecorating any affected areas.
It may be a good time to think about your home layout and use the build as an opportunity to make any changes that will help the overall flow of your home.
It could be as simple as swapping around a couple of rooms such as a dining room and living room to give your home a better flow and interaction with the new space.
Think of what would make your ideal home and how your extension can help you achieve this dream.
Access
If you currently have off-street parking and the proposed extension will limit this you may encounter problems with planning permission so consideration should be given to ways to combat this by, possibly by including a garage and building over the top to give the extra room to your home.
You should also consider access to the site for building materials and the cost to protect your existing home should they need to come through your property.
Rights of way, flood risks, existing services, soil condition, and existing landscaping including trees and root paths also need to be considered when deciding where and how big any extension is going to be.
Cost and Financing
The complexity and quality of the design and materials will have a major impact on cost and employing an architect/designer will add additional cost, as will planning permission where required.
Your extension will need to meet building regulations and the cost of an architect may certainly be a prudent expense if you are not 100% confident that you are able to design and build a safe structure.
You should also consider the increase in value to your property that the extension will add and compare this to your build cost.
Whilst you may not be worried about overall property value as much as you are about gaining the extra room, it is always wise to strike a balance.
If you do not have free funds to cover the cost of the build and are looking to finance the build, an interest-free credit card can be a good option if you can cover the cost within the interest-free period or are prepared to move the balance to another card down the line.
Where a larger sum of money is needed, a personal loan may be an option. However, a secured loan or additional mortgage on your home may be a cheaper option.
Building Regulations
Your extension building will need to comply with Building Regulations that cover safety, insulation, draining, and access.
Ensuring you make proper provision for damp protection is necessary to comply with the regulations and using DPM sheeting is one of the most effective ways to prevent rising dampness from floors.
A new build is also the ideal time to install energy-efficient windows, wall and roof insulation.
Services
Consider the position of existing water, sewerage, gas, and electricity supplies and consider whether professional assistance is required to extend them to your new extension.
Working with Professionals
You may need to enlist help from skilled tradesmen for some areas such as electrics or plumbing, do your homework, and get recommendations from previous customers to ensure you employ quality and reliable tradesmen.
Avoid the chance of unwanted surprises by ensuring any quotes or estimates you receive are based on an accurate picture of the work you require.
  Finding a tradesman that has a range of skills can provide greater continuity and reduce costs as well as avoid gaps between trade availability.
Take out applicable insurance for your build project and keep your site tidy to ensure safety for both you and your workers.
Disruption to daily life
Inevitably any home extension will cause some disruption to your existing home, how big largely depends on the scale that the extension integrates with your existing build.
It could be as simple as a doorway, or removing entire walls, so planning suitable protection of existing areas is wise.
Manage the Project
Ensure that you have a clear plan for each stage of the build, one that covers potential timescales, builds in lead times for ordering and receiving of build materials, and ensures that the funds are available to cover ongoing costs of materials.
There are likely to be hiccups on the way, so ensuring that you keep on top of the budget and any changes needed through delays and excess costs, means you stand more chance of the project staying on budget and time.