One of the most significant elements to consider when buying or selling a property is the kitchen design and features.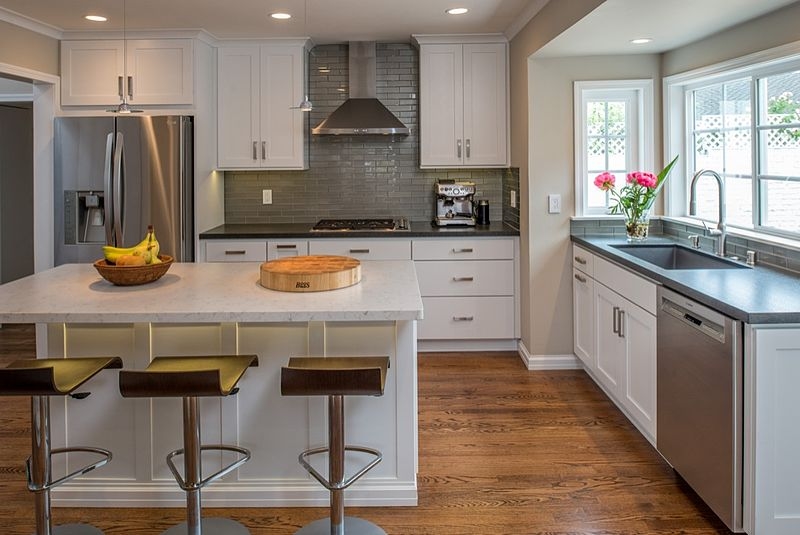 If you want to modernize your kitchen on a budget, there are several simple solutions (including DIY projects) that will make a significant difference.
You can upgrade your kitchen cabinets, shelves, lighting, and many other things to upgrade your kitchen within budget. Below are the few steps that will tell you how you can upgrade your kitchen on a budget.
1. Paint your Kitchen
Paint is the simplest method to start a budget renovation. Give the walls, ceiling, door, and window frames a couple of coats of a bright, neutral color or white to instantly brighten up a dingy, worn space.
You may also consider painting a fun accent wall to add a bright flash of color to your home without having to repaint every single wall.
2. Cabinet Makeover
The kitchen cabinets are the next thing to think about. You can paint or replace the doors, drawer fronts, and hardware for a fraction of the expense of replacing the complete cabinetry.
There is a paint product to fit your cabinets, whether they are made of wood or they are simply laminated. Because most kitchen cabinets have conventional sizes, replacement doors can be easily installed.
3. Add Some Wallpaper
These days, there are so many fantastic peel-and-stick wallpapers available, particularly at Amazon. To find something ideal for your area, sort the options by pattern or color (Green, gold, etc!).
4. Get a Colorful Small Appliance
Small appliances are similar to kitchen throw pillows, but they're a lot more helpful. Get a colorful kitchen mixer, a beautiful coffee machine, or a pastel SMEG toaster and set it out on your counter. It will be worth the space it takes up as long as you look at or utilize it regularly.
---
Read Also:
---
5. Hang Floating Shelves
Isn't it true that we might all benefit from additional storage? Place some rustic ledges over the sink, to stack dishes, glasses, and even some leaned artwork.
6. Hang Pendant Lights
On the market, you can find some fantastic deals on task lighting. Don't be scared to acquire a big, bold lighting fixture and make it the center of attention in your kitchen.
Look for one that fits the hardware on your kitchen cabinets. In a kitchen, it may make a significant difference. Look for bargains on the internet or in big-box stores.
7. Add an Herb Wall
Herb gardens in the house are fantastic! They're not only practical, but they're also attractive. It's relatively simple to make your herb wall.
You may also place the planters on your floating shelves or hang them on the wall to clear up counter space.