Are you thinking of revamping your living space? Do you want a modern and elegant look while staying within your budget? Look no further.
Tiles are more commonly used to decorate, revamp and modernize your homes. From kitchens to floors and tabletops, tiles are practically used everywhere around the house.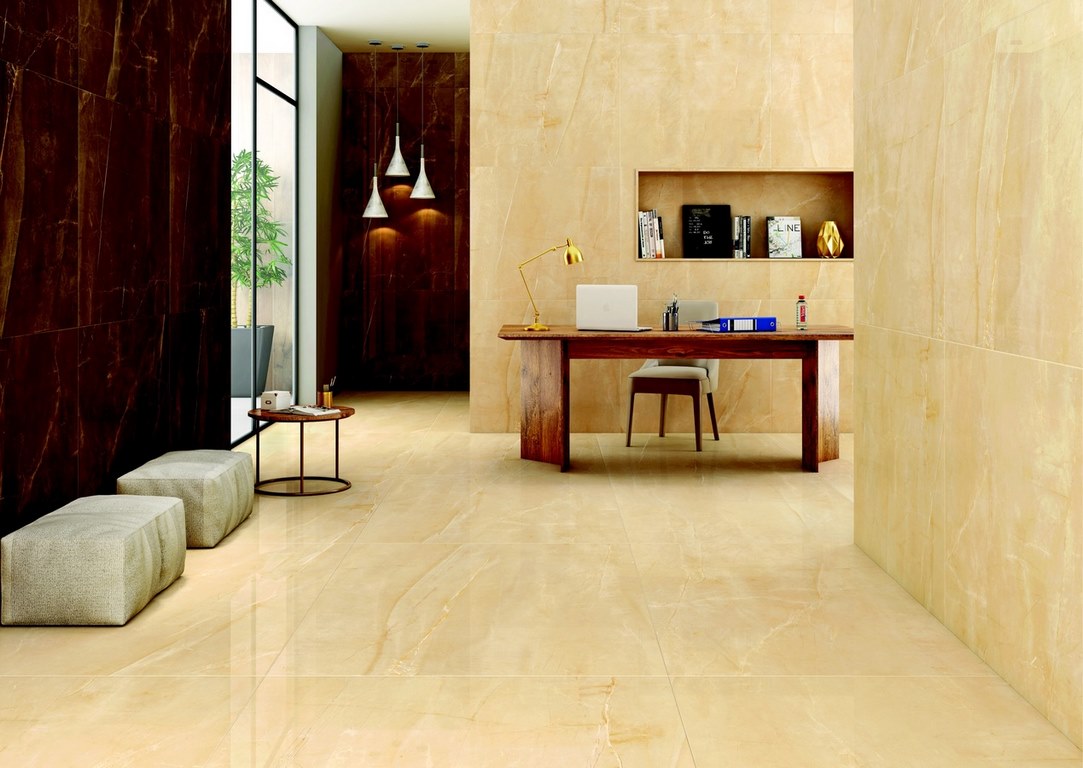 They have gained popularity over the years because they are cost-effective, look beautiful, and are easy to maintain.
They not only look good but are durable and long-lasting too.
Nowadays, the market is saturated with different types and different designed tiles. You will get the complete know-how about which tile is best suited for you.
Why Opt for Tiles?
Tiles have gained popularity over the years. Even though there are various methods to decorate your houses, customers from all over the world agree on installing tiles because of the vast benefits they provide.
Categories of Tiles
The market is full of different categories of tiles that are made up of different materials to cater to your specific needs and requirements.
Ceramic Tiles
They are one of the most commonly used tiles among all households. They give you more protection against dirt and stains.
Porcelain Tiles
These are baked clay tiles. More durable and stronger as compared to the ceramic tiles. They also come in a large variety of designs and colors.
Glass Tiles
Want to give your house a glamorous touch, then you might want the glass tiles. They are shiny and sparkly and guaranteed to give your living space a touch of elegance and sophistication.
However, it does come with a negative point. It is more prone to cracks and chipping so it's best suited for walls.
Digital tiles
Since technology is advancing day by day, digital printing tiles are also now available on the market. High-resolution images are printed on the tiles to create an amazing and eye-catching effect.
Vitrified Tiles
The vitrified tiles are manufactured by vitrification. They are harder and more wear-resistant than ceramic tiles.
---
Read Also:
---
Advantages of Tiles
They Will Stay the Same for Many Years
Unlike carpets and rugs that can be stained and are difficult to clean, floor tiles maintain their luster and shine for years if they are properly installed and taken care of.
Easy to Maintain and Clean
Tiles are very easy to clean and stay spot-free. Just simply wipe them using a damp cloth and voila, as good as new. No scrubbing is required. What a relief!
They are Hypoallergenic
Many people are allergic to carpets and rugs. Usually, pet hair, pollen, and dust particles stick to the fibers of rugs and aggravate allergic reactions. But the surface to tiles is hypoallergenic and best for people suffering from different allergies.
High-end
Want to give your home an extravagant look, the tiles are a much better option than rugs and other floor laminations.
They look sophisticated and more elegant than the other forms of flooring, increasing the value and enhancing the overall look.
Versatility
With tiles, you have thousands of colors and designs to choose from. They come in different shapes and sizes, different materials, and different styles that are pocket-friendly and within your budget.
Environmentally Friendly
The tiles are usually made from glass, sand, and clay, and natural resources like trees and wood are not exploited in their production.
Fire- Resistant
Beauty and safety are both guaranteed with the installation of tiles. No scorching or burning and they can withstand high temperatures.
Can be Used Anywhere
Tiles can be used anywhere in the house and on almost all surfaces as well. The bathroom, bedroom, garage, tabletops, walls, etc, can all be decorated with tiles.
Easy on the Pocket
Since the market is full of different tiles, you can choose the ones that are best suited to your wants and within your budget. You have a wide range of options to choose from.
Easily Repaired
Generally, tiles are very resilient and durable. But accidents do occur and are inevitable. If a tile gets damaged, it can be easily replaced and repaired at a minimal cost.
Water-Resistant
Tiles are water-resistant and can withstand any type of moisture for decades.
Choosing your Tiles
Each tile is different and when you are selecting a tile you need to consider your
room size
the color, and
the Purpose of The Tile
When choosing your tiles, be sure of selecting the best and most trusted supplier in the market so that you have the best quality tile.
Since the U.K market is full of different retailers, finding one that best suits your budget and requirements can be quite the task.
Check out https://www.hyperiontiles.co.uk/ Porcelain Tiles Stone Flooring Ascot Berkshire for a large variety of beautiful and affordable tiles and those too, that are light on the pocket!