A lot of house interiors look the same these days. You might have noticed this if you watch a lot of reality or house-type shows on TV.
Is the future really a monochrome all grey, white and black everything? It seems ironic that the modern trend of housing interiors makes you feel as if you're stepping into a black and white movie.
Admittedly, some of these houses look great. But for the more creative among us, you might want to bring a little more life into your abode. Make it seem warm, friendly, and welcoming for family, visitors, and yourself.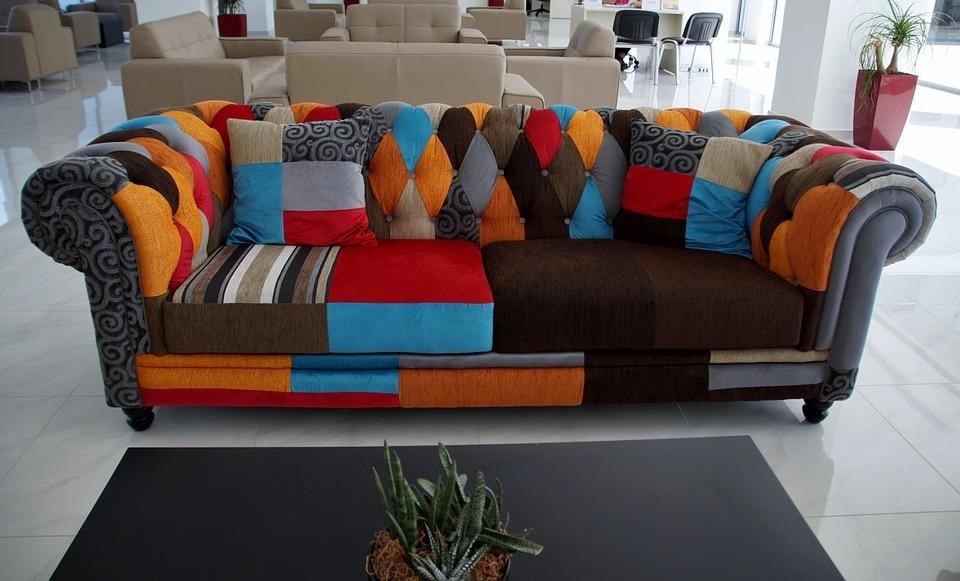 It doesn't matter whether you're in your house most of the day or busy outside with work and play, you'll still want to come home to, or be surrounded by a place that feels like "you".
Luckily, here's a list of the equipment to look for in order to start an upholstery project and make your house feel more like your home. You can even get family and friends involved, turning the project into fun weekend activities.
Sofa Legs and Sofa Feet
These will allow you to customize your sofa to your liking, raising it a little or you could even put wheels on to make it easier to move if you're someone who likes switching up the room every so often or you need to be closer to the tv or push it back to make space for anything from a yoga session to breakdancing.
Upholstery Nails
These are one of the key pieces you'll want in your project, the upholstery nails will hold it all together and come in many different types, shapes, and colors.
From crystals to patterns, to subtle styles, upholstery nails are both functional and decorative. They can be used to cover up staples that are used in upholstery projects for attaching new fabric to furniture. And to attach these staples and nails, you're going to need upholstery guns.
---
Read Also:
---
Upholstery Guns
There are two types of guns for upholstery, nail guns and staple guns. Depending on your aesthetic desires, you can either staple pieces together for your project if you wish for simple subtlety or use a nail gun for a more decorative approach.
They can also be used together staples first, then nails over the top for adding style. Try to resist the temptation of dual-wielding the guns like an action hero though.
Upholstery Supplies
If you are serious about starting an upholstery project, let's run through some supplies you might need and make sure no stone is left unturned.
Adhesives
From silicone lubricants to fabric cleaners and protectors to keep your finished product looking and functioning at its best. There's also heavy-duty adhesive you can spray to put things together.
Furniture Accessories
This includes supplies like bedding components, whether that be wheels or bolts for fixing headboards to a Divan bed. You can also get linking bars to join Divan bases together and drawer runners if your bed has drawers that need improving.
For chairs, stools, and tables, there are many different types of glides. Fitting glides to the underside of a chair or any other furniture will provide protection between the floor and furniture, keeping both unscathed.
Other accessories you can buy from upholstery suppliers include zip fasteners, hook and loop fasteners which are similar to Velcro and pinch dogs for assembly and fastening. You can hammer the tips of each side of a pinch dog into two adjacent surfaces you want to join up.
Eyelets and Grommets
Eyelets and Grommets are little metal circles that can be inserted into the fabric to create a hole. Similar to shoelace holes, they can be used for giving a decorative edge to something or have practical uses like threading.
Brass Castors
Similar to the suggestion of adding wheels to sofa legs at the start of this article, castor wheels can be attached to a number of objects. Brass castors in particular could add a classy yet convenient touch to chests of drawers, ottomans, footstools, chairs, desks, and tables.
With the addition of castors, you'll be able to easily maneuver your furniture if you feel like it's time for a rearrange. If you do need to move things around, castors will protect both the furniture and you're flooring too.
Alternatively, some suppliers sell swivel bases for chairs. Perfect if you want to stay in one place but want to be able to adjust your angle in a room.
You can spin around to talk to some people behind you, swivel to the left to watch television, then swivel to face your desk, or swivel to the right to look out the window.
The World of Upholstery
There are many tools, materials, and accessories available for upholstery use. So, find yourself a good supplier that stocks the items listed and get started on those projects.