Being locked out of your home is frustrating and frightening. You want to relax after a long day and watch TV, but you find that you have been locked out of your home. What should you do?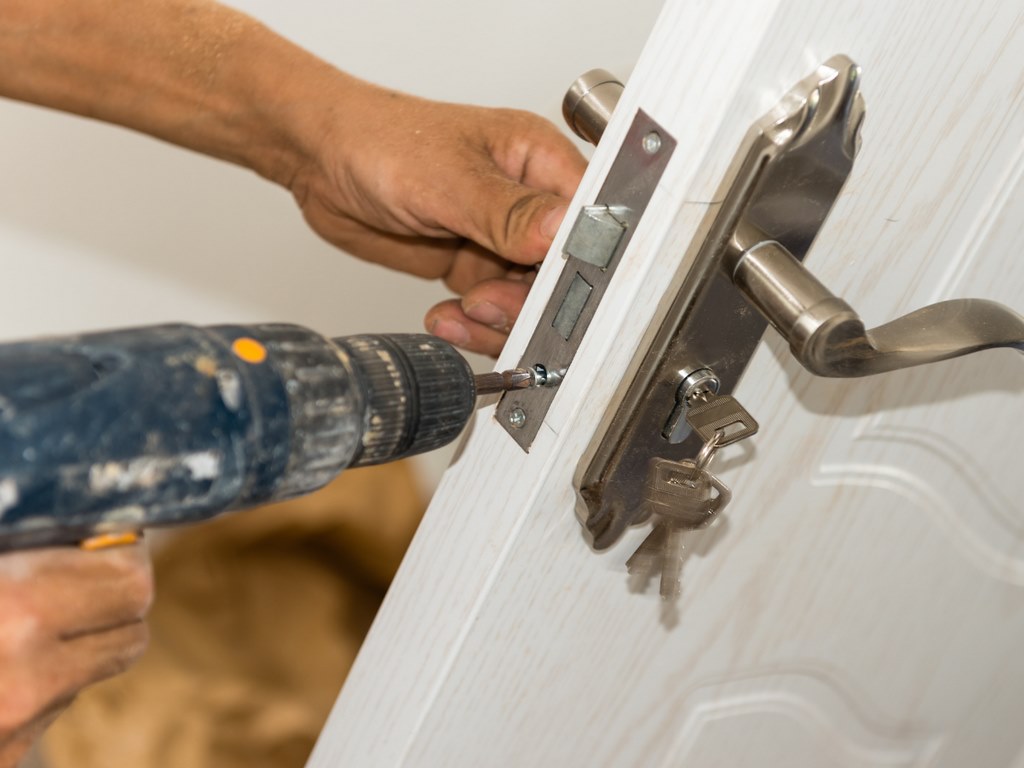 These Are 4 Things You Can Do If You Get Locked Out
When you live in a high-risk area where there are several reported cases of crimes like theft and burglaries, getting locked out of your home is scary. Regardless of the reason for you getting locked out, here are some things you can do to get yourself out of that situation:
1. Call Other People
When you get locked out and live alone, try to recall if you have entrusted spare keys to other people like your friends and family. If so, call them immediately to bring your keys to you.
If you have a roommate, you can also call them to borrow their key so you can enter your home immediately.
2. Call the Property's Landlord
Having a landlord is common among people living in an apartment complex or a condominium. The landlords or property managers have master keys to the units for emergency purposes.
If you get locked out, you can always ask them for help, so you can enter your unit using the master key. Do not hesitate to call them because it is their job to assist you in emergencies like this one.
3. Call a Reliable Local Locksmith
When you have no landlord or spare keys from friends or family members, the best solution to your problem is to call a professional locksmith located near your area.
Locksmith companies provide a wide range of services to help you when you get locked out of your property.
Professional locksmiths offer 24/7 emergency services, so you can always contact them when you get locked out in the middle of the night.
Also, if your keys got stolen or lost, they can rekey or change your locks to ensure that no burglary or break-in will happen while you're sleeping or out of your home.
4. Find Another Way In
If your property has several entryways, you can check them if you're lucky that you did not lock them either. While it is almost impossible, it never hurts to try.
Go to your backdoor first and see if it is unlocked. You can also check your windows if they are open. If you get lucky that one of them is open, be careful in getting in.
Inspect the room first to see if there's any furniture you can use to make entering safer or can cause an accident while getting in.
---
Read Also:
---
A Big NO When You Get Locked Out
When you get locked out of your home, the one thing you should not do is panic. You will only hurt yourself if you start smashing windows or kicking out the door.
It can also cause physical damage to your door hardware, leading to spending on repair and replacement services. Getting locked out is a traumatic experience but remember to compose yourself to make rational decisions instead of being reckless.
Calling and waiting for a professionally trained locksmith is the wisest thing to do if you have no spare keys or a landlord to rescue you.
They have the right tools, experience, and knowledge to resolve lockout problems. So to avoid unnecessary repairs and costs on your lock system, leave this problem to professionals.
3 Ways to Avoid Getting Locked Out
There are things you can do to avoid experiencing being locked out again. Here are some of them:
1. Switch to Electronic Locks
With the advancements in technology, there are now a lot of electronic keys you can choose from.
There are electronic locks that you will only need to enter digit combinations, use fingerprints, face recognition, and voice recognition. The important thing is to consult your locksmith to help you choose which one best suits your home.
2. Have Duplicate Keys
If you are not changing your locks, you can always duplicate your keys and entrust them to someone whom you can contact quickly when an emergency happens. You can give it to a neighbor, a friend, or a family member who lives nearby.
3. Hide a Spare Key Around the Property
If you don't want to bother other people with your spare keys, you can also hide a copy somewhere on the property. You have to ensure that it is not easy to find by others but accessible to you in case of an emergency.
Key Takeaways
It is okay to feel scared when you get locked out of your home, but you also have to have the composure to make the right calls to help you get out of your situation.
It is also essential to be prepared for this situation. You can do things to avoid being locked out of your property, so do it if you can follow the tips above.
Look for a professional locksmith in Avon, CO, for services that can improve the security of your property and ensure that you go out without worrying about your safety.