When it comes to home improvement projects, taking the DIY route has numerous advantages.
It can help save money and give you ample room for creativity. At the same time, few feelings can compare to the satisfaction of standing back and admiring a well-done job that you completed yourself.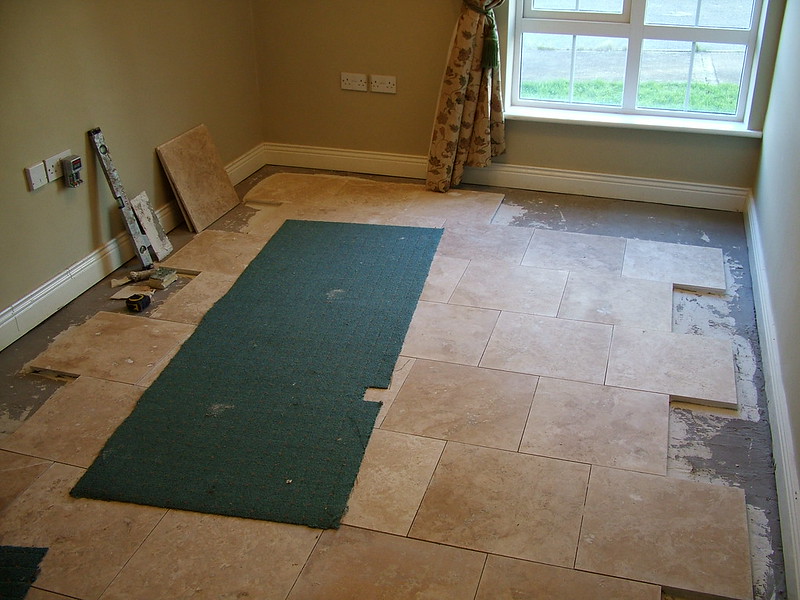 Tiling is one of the most popular do-it-yourself projects among homeowners. It's also one that can go terribly wrong without the right approach.
While you can get more information on tiling the right way from numerous sources, consider these 10 common mistakes people make when taking on this type of project.
Be sure to keep them in mind if you're planning to do your own tile work.
1. Failing to Have a Plan
Entering into any do-it-yourself project without a detailed plan is certainly a mistake.
Research tiling, watch videos, measure at least twice, and take all the other necessary steps before you begin. This will save you immeasurable grief in the long run.
2. Not Having Enough Materials
Calculating the number of tiles and the amounts of adhesive and grout you need may require little more than basic math skills.
You could even use an online calculator to help. That being said, far too many people overlook some obvious factors.
Be sure to overestimate on supplies and have extra tiles and other materials on hand just in case something goes wrong. After all, things rarely go exactly as planned.
---
Read Also:
---
3. Not Prepping Work Surfaces
Whether you're tiling a wall or a floor, preparing the surface ahead of time is essential. Remove any existing materials, clean the surface thoroughly, and be sure it's completely smooth before beginning your project.
All this will help ensure the tiles adhere properly and the finished project is smooth and flawless.
4. Using the Wrong Adhesives
Be sure to use the right adhesives for the project. It's best to choose a high-quality product specifically designed for tiling.
In most cases, waterproof varieties are best because tiles are typically exposed to excessive amounts of moisture and humidity.
5. Applying Adhesives Incorrectly
Many people apply adhesives to tiles in much the same way they would paper products. That usually means placing a dot in the center and one on each corner.
This isn't the best solution when applying adhesives to tiles because it could cause the tiles to be uneven and lead to cracking. Take care to apply the adhesive evenly across the back of each tile.
6. Eyeballing It
No matter how steady your hands are or how exacting your attention to detail maybe, trying to lay tiles based on look alone is a serious mistake.
You're bound to end up with sloping rows, tilted columns, and crooked edges among other issues. Always use battens as guides to keep those tiles straight.
7. Rushing Progress
Tiling is a slow, methodical process. You need to apply the grout to a small space and apply tiles to that area before moving on to the next.
Never apply the grout to a large area because it dries quickly. Don't try to lay the tiles too quickly, either, because doing so could leave you with a mess.
8. Not Having the Right Tools
You may be able to complete some tasks with makeshift tools and a little creativity. That doesn't usually work with tiling, though.
Be sure to have a trowel, grout float, putty knife, utility knife, wet sponges, and other necessary tools before you begin this type of project.
9. Failing to Remove Excess Grout
Be sure to smooth out the grout around the edges of the tiles as you work. Don't wait too long to wipe away smears from the tiles themselves, either.
Be gentle and careful in your efforts to keep the tiles even and avoid continually squeezing out more grout around their edges.
10. Overlooking Mistakes
No doubt, you want to finish the tiling project, so you can stand back and admire your completed artistry.
It's important to stop every so often to take a look at your progress along the way, though.
Doing so will allow you to spot mistakes early on and correct them before they throw off the entire project.
Happy Tiling
If you prefer to take the DIY approach to home improvement projects, you're certainly not alone.
Quite a few of your fellow homeowners feel the same way. Tiling may feel like a monumental undertaking, but it's certainly not impossible.
Remember these common mistakes, and don't make them yourself. In the end, you'll have a beautifully completed project that's worth bragging about.