A garage door leads a pretty simple life. Up, down, up, down, year in, year out – until it suddenly stops working as it should. On average, a homeowner will open and close the garage door up to 1,500 times a year.
Considering the amount of heavy lifting involved, it shouldn't come as a surprise to find that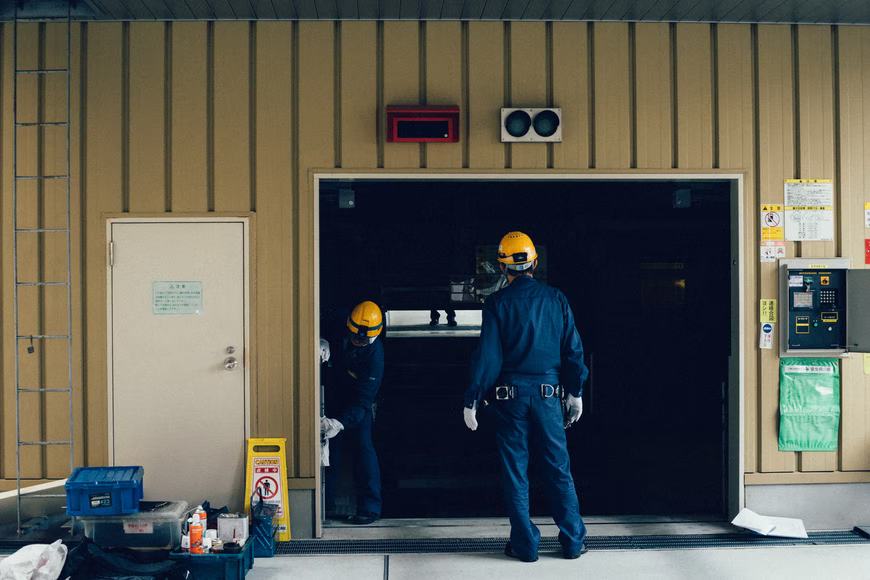 garage door problems are a common occurrence in most homes. Below is a look at some of these issues.
1. Noisy Garage Door
A noisy garage door indicates that there's an underlying problem. Rattling noises could mean that you have a loose screw, bolt, or nut. A popping sound will signify that you have a worn-out or broken torsion spring. Squeaking or grinding could mean either one of two things:
The rollers are worn-out
You need to have the garage door lubricated
Luckily, a few parts replacement and routine maintenance can quieten these noises. Using a wrench to tighten the moving parts will get rid of the rattling sounds. The application of a silicone-based lubricant can deal with the grinding sounds.
2. Garage Door Won't Open or Close
A garage door that suddenly becomes unresponsive and has refused to open or close could indicate several things. Often, this problem occurs when the power source gets disrupted.
The first thing you should do is check the garage door motor unit. Check if all the lights are functional. If they aren't, this could be due to:
A blown fuse
A faulty power outlet
Power source disconnection
Try to work on each problem individually to allow you to rule them out one by one. These solutions should work for minor issues.
If none works for you, contact a professional immediately. The professional will help you diagnose the underlying problem.
---
Read Also:
---
3. Garage Door Remote Won't Work
If the wood garage door refuses to budge, begin by checking the remote. Every electronic transmitter needs proximity and power to work.
You can fix a faulty remote in several ways:
Get closer to the garage antennae
Check the batteries to determine whether they are functional
A battery replacement should straighten things out. But if installing new batteries doesn't help, consider aligning the antennae. Also, check to confirm that there's no signal interference.
In some rare situations, you may need to have the remote reprogrammed. Different garage door openers have different programming, so it's best to leave this to a professional.
4. Garage Door Won't Close All the Way
Your garage door may fail to operate normally for numerous reasons:
The safety sensors and set limit switches may need an adjustment
Your garage door rollers could have failed partially or become rusty
These two issues are a bit complicated, and you'll need professional help to adjust them.
5. The Garage Door Opens – But Not All the Way
The photosensors on the garage door are usually to blame when the garage door begins to behave errantly. Check to confirm that they are clean and aligned correctly.
You may also want to check whether there's an obstruction, e.g., a hockey stick, the end of a broom, or a branch.
If the garage door opens partially and then closes immediately, you may need to have the spring system replaced.
6. The Garage Door is Moving Unevenly
If the garage door appears to shimmy every time you try to open or close it, something may be blocking its tracks. Inspect the tracks and remove any obstructions present.
You may also want to use a clean cloth to wipe down the garage door tracks.
If these two quick fixes don't do the trick, the chances are that the spring system (the extension springs or the torsion spring) isn't delivering the correct amount of tension.
For this, you'll need to have a professional come over and fix it for you.
7. The Garage Door Closes Too Fast
If the garage door slams shut when you hit the remote, you could be dealing with a broken torsion spring or cable. There are no quick fixes for this problem.
The only solution is to have a professional come to your home to replace or repair the cables or spring system.
The Take-Away
Overall, garage door problems will present themselves based on the quality and age of your garage. The garage door can give you years of service provided you observe proper maintenance.
Hopefully, the list above has given you a clue on where to start if you ever experience a garage door problem.