Garage doors add convenience to your home at the push of a button. They also happen to be some of the largest moving parts in many homes today.
Despite the rigid metallic structure, all garage doors – whether commercial or residential – are prone to damage by the adverse weather conditions, by accident, and unexpected malfunction.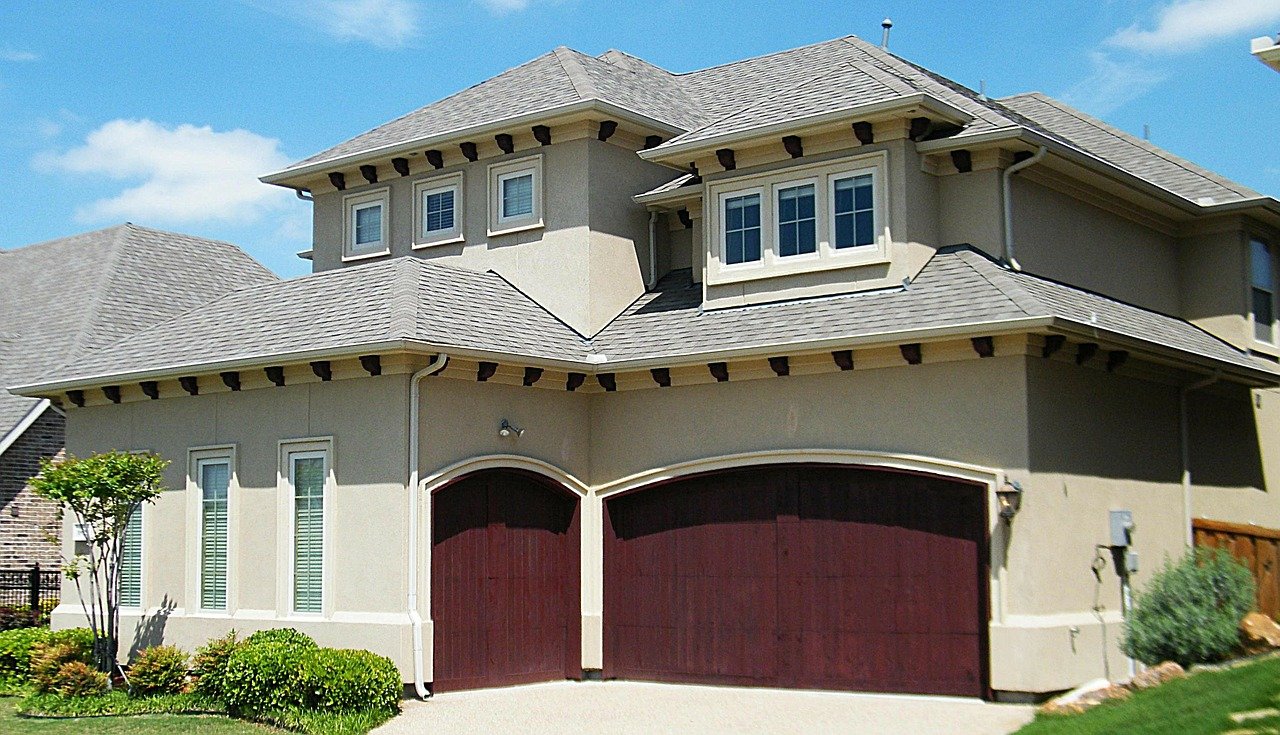 Fortunately, there are two main ways you can get your garage door fixed. First, get the pros on board. Garage door companies such as Metro Garage Door Repair are experienced in fixing all kinds of garage door problems.
You can also repair your garage door on your own using purchased parts and the right tools.
Garage Door Troubleshooting
Technically, you can't fix your garage door until you first identify the problem's source. Garage doors are made of several components; therefore, a problem in one part may cause the entire unit to malfunction or not work at all.
An excellent way to troubleshoot the garage door is through a reliable garage door company. With the right tools and skills, you can also follow a few DIY tips to help you find and fix the most common problems.
Common Garage Door Problems
Before your garage door breaks down completely, it will show signs letting you know something is wrong. Look closely at how it opens and closes and listen for any noises.
Here are the most common garage door problems to watch out for.
---
Read Also:
---
Problem 1: Garage Door Makes Strange Noises
Is your garage door making strange sounds as it opens or closes? Whether it is commercial or residential, every garage door makes a humming sound as it opens or closes.
However, sounds including grating, squealing, banging, ticking, and rumbling indicate that something is not right. It could be a snapped spring, worn-out rollers, defective hinges, or anything else in direct contact with the moving parts.
To fix the grating noises, tighten the nuts and bolts. Next, lubricate any moving parts, including the garage door hinges, springs.
Remember to check for misaligned tracks since these could add rubbing noises to the mix. You can find a variety of lubricants designed for your garage door parts.
Problem 2: Broken Springs
Broken torsion springs are a widespread problem. When broken, your garage door may completely fail to open unless the springs are replaced.
Repairing damaged springs is a problem that can be solved by letting a professional do the work or undertaking a DIY repair.
While there's no right or wrong choice when choosing the most appropriate way to handle the problem, hiring a professional to repair broken springs is an excellent way to ensure that future risks and costs from errors in DIY repairs are kept at bay.
If your garage door makes a popping sound or fails to open, it could indicate a problem with the torsion springs. Remember, safety comes first. Replacing broken springs is a dangerous task since the springs are under tension.
You also need tools, including pliers, an adjustable wrench, leather gloves, a wrench set, winding bars, and a hammer.
Using a winding bar, hold the bottom hole of the winding cone in place and loosen the screws of the working spring slowly.
Unwind the broken spring slowly and disconnect it from the center bracket.
Using your locking pliers, secure the torsion spring and loosen the cable screws to disconnect the lift cables.
Remove the old spring and buy a new one based on the old spring's diameter measurements.
Put the new spring on the torsion tube, and reinstall the cable drum with the cable.
Problem 3: Faulty Garage Door Opener
Garage door openers are designed to last over a decade. However, they're also prone to damage over time. Garage doors open and close a couple of hundred times a year, making them vulnerable to many problems.
It may fail to respond to the wall switch or the remote, indicating interference with the power supply.
Check whether your opener is plugged in all the way. You also need to check whether the circuit breaker or fuse burned out.
If this doesn't work, move closer to the opener and try using the remote. Sometimes, the opener may fail to respond when you're out of range. Moving closer may strengthen the signal.
You can also replace the batteries to know for sure whether the problem runs deeper or if it's just dead batteries. If none of these works, get in touch with a garage door repair company for a more reliable solution.
So many things can go wrong with your garage door, and finding a solution in some circumstances will require professional help.
For instance, if you have a dented garage door or can't find any visible issues with your garage door, it would be best to get in touch with a garage door company near you.