Everyone loves a remodel, right? It's finally your chance to make your dream home a reality, and you don't have to worry about a thing.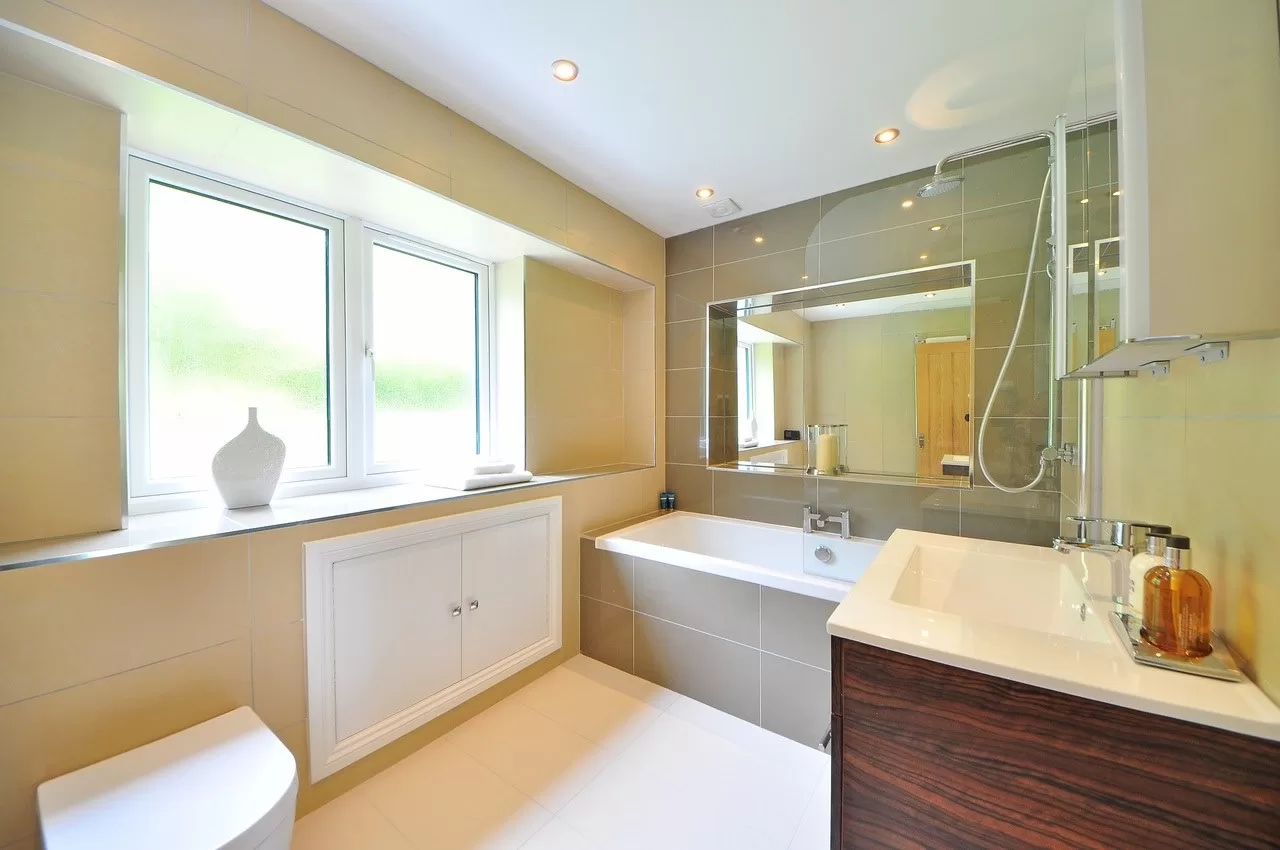 A bathroom remodel doesn't have to be a huge project – in fact, it can be a relatively simple one if you know what to do.
 If you're thinking of doing a bathroom remodel, it's important to have a plan. Whether you're just starting to think about it or you're well into the planning stages, we've got some great tips for you. Following these 10 expert tips will help make the process smoother and easier.
1. Get an Idea of What You Want
Before you start planning your bathroom remodel, it's important to know what you want. What style are you going for? What kind of fixtures do you need? How much storage do you need? Answering these questions will help give your contractor a better idea of what to expect and can make the process go more smoothly.
One way to get inspiration for a bathroom to remodel is by looking at other bathrooms that you enjoy. When planning your project, be sure to consider the layout, design, and functionality of your bathroom. What are some features that you would like to include?
Do you want a large bathtub or more cabinet space? What about additional storage options? Once you have an idea of what you want, start brainstorming ways to bring those ideas to reality.
2. Hire a Professional Contractor
This may seem like an obvious one, but hiring a professional contractor is crucial when doing any kind of home renovation. They'll be able to help with all aspects of the remodel, from planning to execution.
Not only will they be able to get the job done quickly and efficiently, but they'll also be able to answer any questions you have along the way. You should also ask for references, interview the contractor (if possible), and verify all of the details of their project before signing off on anything.
---
Read Also:
---
3. Get All the Necessary Permits
Before starting any work on your bathroom, make sure you have all of the necessary permits. Your contractor should be able to help with this, but it's always good to double-check and make sure everything is in order before work begins. Failure to do so could result in a fine or even having to stop work altogether until everything is sorted out.
4. Create a Budget and Stick to it
Creating a budget is one of the most important steps in any home renovation project. Start by estimating the costs of materials and labor upfront.
This will help you gauge how much money you need to set aside in order to cover expenses. Next, take into account your desired finish texture and color, as well as any additional renovations (like flooring or lighting).
Once you've determined how much you're willing to spend, try your best to stick to it. It can be easy to get caught up in the excitement of a remodel and go over budget, so it's important to be mindful of your spending throughout the process.
5. Shop Around for Materials
Don't just buy the first materials you see when planning your bathroom remodel – take some time to shop around and compare prices.
You may be surprised at how much you can save by doing a little research. When shopping for materials to remodel your bathroom, it is important to keep the following in mind:
What type of tile will best match the style and color of your bathroom?
Will vinyl or ceramic tiles be a good choice?
How much space do you have on the floor and walls where you plan to place the toilet and shower heads?
Do you want porcelain or granite countertop options?
When making decisions about material choices, always remember that cost isn't always the determining factor. Sometimes choosing less expensive alternatives may actually end up costing more down the road due to damage caused by water leakage or wear and tear.
6. Re-Use or Re-Purpose Old Items
When it comes to remodeling a bathroom, one of the most common tasks is to find ways to reuse or re-purpose old items. This can be made easier if you plan ahead and take these steps:
First, inventory your property and gather any unused materials that you might have lain around. These could include tiles, cabinets doors, showers screens, etc.
Then organize these materials into separate piles according to type (decorating supplies), size (smaller objects go in the front corner of the room while bigger objects are stored in the back), and purpose (for example, shower doors for use as partitions). Next, start planning out how you want your bathroom to look by using this materialized list as a reference.
7. Be Prepared for the Unexpected
In any home renovation project, there's always a chance that something will go wrong. Whether it's a broken pipe or a faulty electrical outlet, be prepared for the unexpected and have a plan in place to deal with it if it does happen.
8. Pay Attention to Details
Bathroom remodels can be expensive, so it's important to pay attention to the details. This may seem like a mundane task, but neglecting small details can lead to major problems down the road.
For example, make sure you have all of the necessary materials ahead of time so that no delays are caused during construction. Also, plan out where everything will go and be prepared to install fixtures as soon as they arrive.
Make sure you understand all of the costs involved before work begins and try to stay within your budget. By being mindful of your spending, you can avoid any surprises down the line.
9.  Get Creative with Storage
If you're working on remodelling a small bathroom, get creative with your storage. Install shelves above the toilet or in unused corners to make the most of your space.
declutter as much and invest in some stylish baskets or bins to store items that don't need to be out in the open. One way to get creative with storage is to use natural materials for your shelving.
This can include wooden shelves, baskets, or even pottery jars on hooks. You can also use vinyl tiles or fabric panels as wall hangings, providing quick and easy access to everything you need without taking up too much floor space.
10. Don't Rush Through Your Bathroom Remodel
Take your time and enjoy the process. After all, this is one of the most important rooms in your home and it deserves to be perfect. By taking your time and paying attention to detail, you can ensure that your newly renovated space is exactly what you've always wanted.
Conclusion
Enjoy your new space! After all the planning, budgeting, and hard work, it's time to sit back and enjoy your newly renovated bathroom! Whether you're taking a relaxing soak in the tub or just enjoying the peace and quiet of your own personal oasis, make sure you take the time to appreciate all that you've accomplished.