Looking for plywood but do not know how to buy the right one? Buying plywood might be daunting for new construction, but many contractors already know about plywood, its grades, and usage.
Whether it is for your office or home, make sure to buy the right plywood that gives an ultimate finish after the project.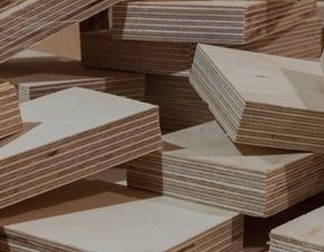 There is a variety of plywood on offer. Find out the type of plywood required and check where to use it and how to use it.
Plywood has a prominent role to play in construction. It is an engineered timber and is a thin sheet of wood veneer glued together under high temperature to make an ultimate flexible sheet.
Every plywood sheet goes through with strict quality parameters so that it meets the required quality standards.
Plywood is a popular building material used in construction for many commercial and residential projects.
---
Read Also:
---
It has some useful properties that make it stand out from the rest of the products.
It is a versatile product, and many Do-It-Yourself lovers like to use plywood for their projects.
There are many ways to use plywood in the home the way one needs to. It can have many uses because it is a cost-effective material for building furniture.
It is available in many grades and a wide range of thicknesses.
Plywood is a material that can accommodate all types of load. It is useful for taking short-term overload where the seismic activity or cyclonic activity is natural.
This property of plywood makes it useful for flooring also. The laminated construction of plywood ensures that plywood sheets remain constant under any temperature.
Plywood is excellent for making floors where it comes in direct contact with water.
It is essential to buy plywood from a reputed manufacturer or a wholesaler. Choose a manufacturer who has the latest equipment and CNC machines at their factory.
These machines help to adjust the size of panels and bond them with high-quality synthetic resins.
There is a variety of plywood to choose from, and every manufacturer has something unique to offer today.
The top plywood factory in Yamuna Nagar sells plywood of top quality and strength and is an ideal solution to constructing columns, beams, slabs, and walls.
Choose plywood that is ideal for making furniture, cupboards, floors, and slabs. It should resolve problems like leakage and rough surface during construction and offer resistance from harsh weather.
How to Buy Plywood?
When it comes to buying plywood, there should not be any compromise in the quality. It is essential to pay attention to a few things and buy plywood according to that.
Buying plywood at wholesale price is a great idea. Most likely people, get a chance to choose what they like at a wholesale price. With this, if you're looking for a reliable plywood shop? Click here to discover our wide selection of high-quality plywood sheets, perfect for any construction or woodworking project.
Choose plywood like MR grade plywood, waterproof plywood, and Gurjan plywood. There are many types of plywood sheets under one roof that people can choose and judge their quality before choosing it.
Buying plywood from a wholesaler has many benefits, and it is better to search for a reputed wholesaler than buying plywood from a retailer.
Make sure to check the ISI certification of the plywood. Check license number if required with the ISI marking to identify the unit responsible for making that plywood.
Measure the edges of the plywood and judge its thickness. Move your hands over the surface, and if it is not flat, do not buy it.
Always choose plywood that has a smooth structure and a flat surface. It is also essential to check the weight of the plywood by lifting it.
Make sure that the plywood should be visible as straight lines and should not have core gaps and much overlapping.
Check its hollowness to ensure it makes a similar sound on all parts of the plywood.
The plywood should have a flat surface to get the perfect finish. Make sure to choose a manufacturer who offers all these things in plywood.
Search a reputed plywood maker who has years of experience in the industry and sells plywood with the right strength, finish, and termite resistance.
A well-known manufacturer should have employed a quality control team to judge the quality and control the manufacturing process.
Decide the plywood application before buying plywood to avoid any wastage. Choose plywood according to the budget and that it is manufactured after through plywood testing.
Make sure to buy plywood after checking the details carefully and buy plywood according to able parameters.
Get a referral from friends and find a reputed company that deals in plywood or sells plywood wholesale.
Find the right manufacturer who offers a reasonable price on bulk purchases. When buying bulk plywood, transportation also plays an essential role.
Depending on the sheets and location of the site, the manufacturer can demand a price. So, make sure to consider these things before choosing plywood.