We all know that a sump pump is essential to keeping a well-maintained home.
It is created to work on its own and operate 24/7. However, what happens when things go beyond control? What if it overflows or what if it is on the verge of overflowing?
These questions have been settled and addressed by a sump pump alarm. This is a device that we can invest in to let us know if there is a problem with your sump pump's water level.
There are different types, sizes, designs, and variations of a sump pump alarm and it can be quite difficult to choose one that is best for you.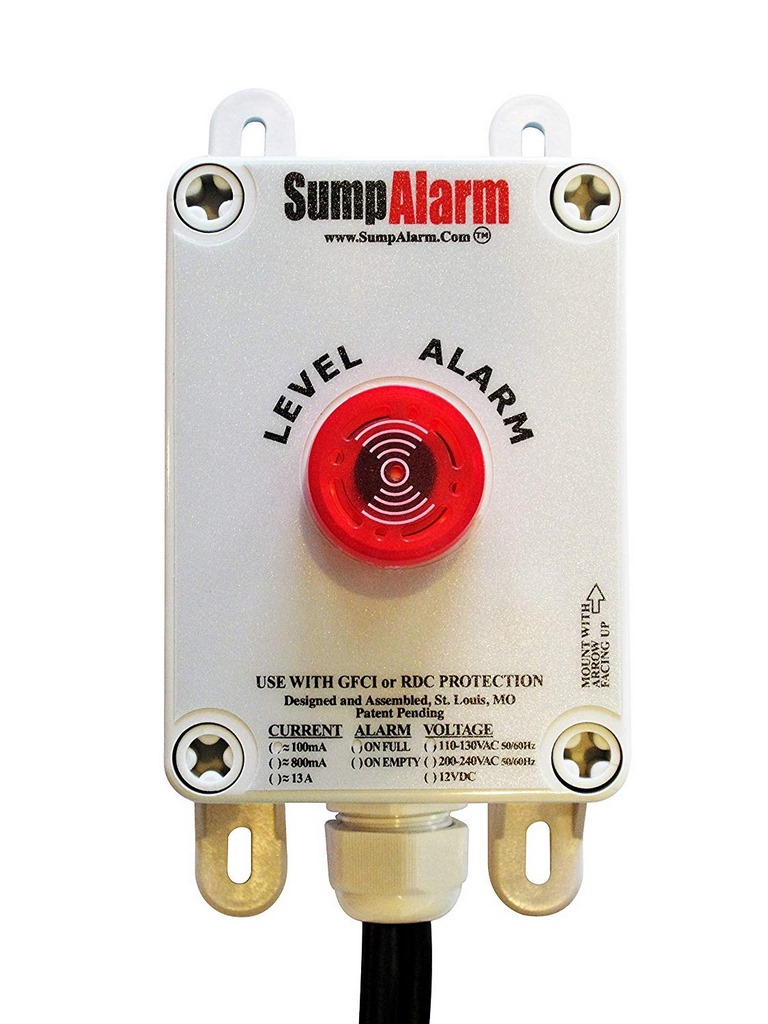 A Useful Guide to Choosing the Best Sump Pump Alarm
No matter what design, size, or type of sump pump alarm you get, it all boils down to one thing. You have to make sure that its features, cost, and capability fit your preference and address your needs.
Here is a guide that you can follow when buying one.
Ease of Installation
If you are someone who wants the no-frill and non-complex way of doing things, then you should go for a sump pump alarm that is easy to install.
This has been one of the main things people look for when purchasing a sump pump alarm. These devices are made to be an addition that can be installed easily, if you find one that needs professional service or intervention, then you may want to skip on that one and move to another option.
A complicated installation may also indicate a complicated maintenance routine so make sure to check the ease of installation first before purchasing.
Back-up Power
One of the worst scenarios you can ever have is losing electricity. When this happens, you would want to know whether the sump pump is still functioning well or if it is on the verge of an overflow.
Sump pumps have power back-up alternatives and so do sump pump alarms. It is recommended that you go for units or models that have a battery back-up feature to make sure you are still informed of issues arising in your sump pump despite a power outage.
Alarm Notification
This is an important factor to consider because sump pump alarms come in different decibel settings. Since sump pump alarms are made to call your attention during emergencies, you have to get one with a decibel setting that you can hear.
If an alarm goes off with you not hearing it, then the purpose of having it is defeated. Some sump pump models come with a notification feature, but those that do not come with it should always have an alarm that can do the trick alone.
The recommended decibel setting falls at least 85 decibels.
Notification Feature
When your sump pump's water level arises rapidly or reaches a level that indicates a possible overflow, a loud alarm system can work.
This is ideal if you are mostly spending your time at home. However, for a person who is always on-the-go or who frequents going outside to do a lot of things, then a sump pump alarm with a mobile notification capacity is needed.
You will want an alarm that can inform you of issues arising in real-time through a mobile notification. In this way, you are notified of emergencies and can instantly address or respond to the situation quickly.
Pricing
Sump pump alarms come in different sizes, shapes, designs, and prices. This is why it is important for you to set a budget that will work for you.
Looking at all the kinds of alarms available in the market can get you feeling overwhelmed and clueless about what to get but working on a budget can help you narrow down your options and come up with a decision faster.
Usually, sump pump alarms do not come at prices that are too expensive. And if you happen to like the one that is leaning on the expensive side, you can try checking out discounts from the supplier.
Conclusion
A smart homeowner will have a sump pump installed to keep his property safe and well-maintained. However, a wise homeowner will have a sump pump alarm installed with it just to make sure everything goes well even without strict supervision.
There are a lot of sump pump alarms sold in the market, you just have to get one that gives you more benefits when all the factors mentioned above are considered.