Our homes are important to us, and we want to live in a home that is as comfortable as possible, as well as being a place where you enjoy spending some quality time with your family.
No one wants to live in a place where the plumbing is leaking all the time, or the wallpaper or paint is hanging off the walls.
People take pride in their homes, and lots of people do their best to keep their home as presentable as possible.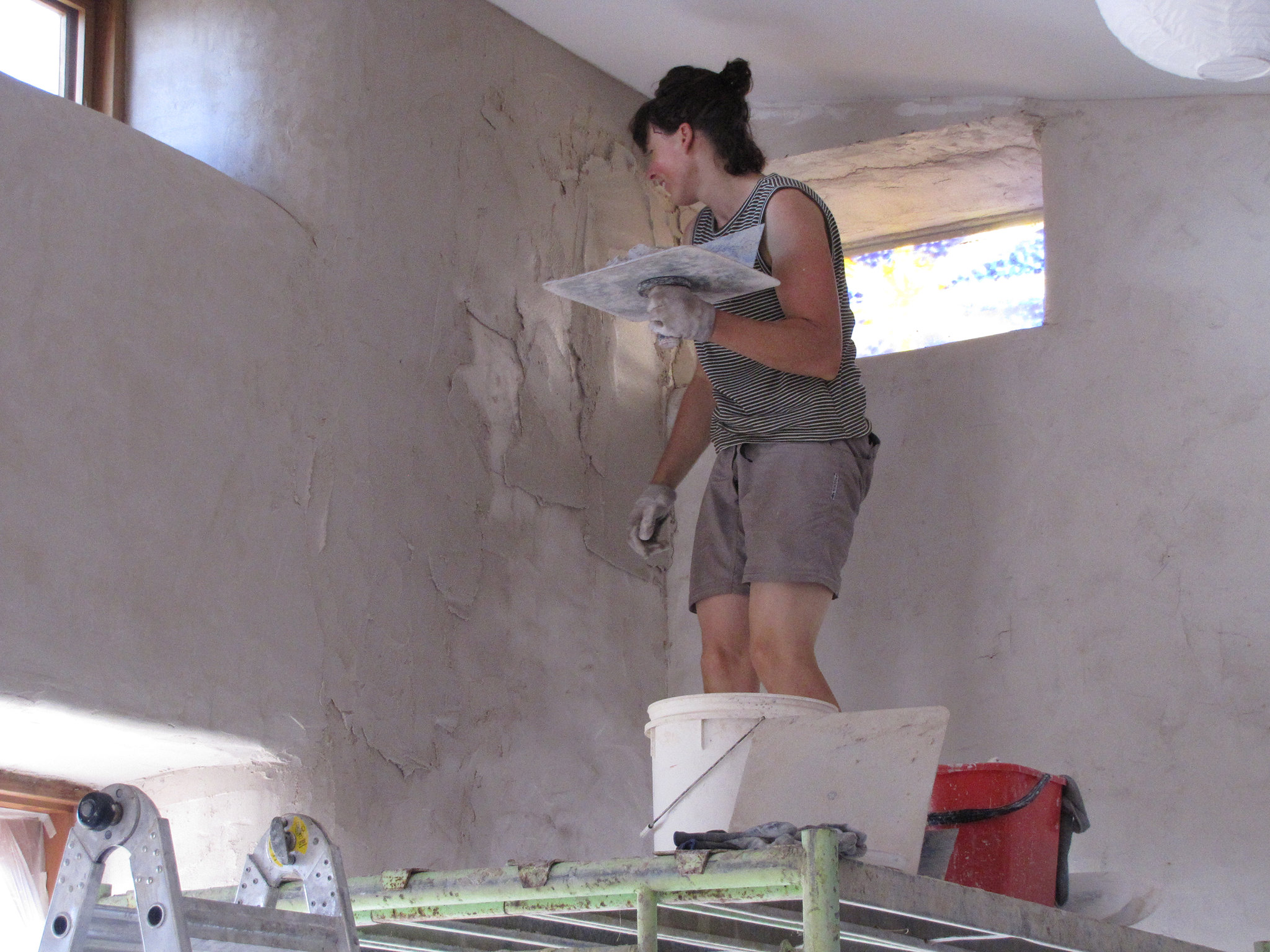 When it comes to fixing up your home, there are hundreds of different jobs that you might need to do. Whether it's something simple like painting the front door or rewiring your electrics, there are some jobs where it will be much better to call a professional for help.
---
Read Also:
---
When Would You Need a Plasterer?
Many people enjoy DIY and there are people all around the world who can perform a variety of different jobs and repairs at home.
But sometimes, even the most enthusiastic DIY'er is going to need some assistance. One such job where it is much better to get an expert in is when it comes to plastering.
There are lots of reasons why you might need a plasterer to come round to do some work. Most of the time it is related to issues with the ceiling or walls, where they might need either to be repaired or restored or to have a new finish applied.
There is also a variety of decorative and outdoor work, which you might require at home. For this kind of work, it is always a good idea to consider contacting a professional plasterer for the job.
What Type of Plasterer Do I Need?
Though most people will assume that a plasterer simply does any type of work with plaster, this is not entirely true. There are actually two main types of plasterwork that professionals offer.
The first is solid plastering, which is work that will require a smooth finish being applied to walls or ceilings. Outdoor work for solid plastering can include the surfacing of a new drive, as well as ornamental work such as pebble dashing outside walls around your house or garden.
If you are based in a large city, then you won't have any problems finding either type of plasterer for work you may need. A quick search online for a plasterer in London should give you more than enough results to look through.
The second type of plastering is fibrous plastering, which is more related to decorative work, such as circular patterns on ceilings or decorative patterns or panels around the point where the ceiling meets the wall.
These are known as cornices and can create some stunning effects to your home or place of work. You'll most likely have noticed that some ceilings have beautiful plastering surrounding the light fittings on ceilings. This is the type of work done with fibrous plastering.
Choosing the Right Plasterer
If you do a quick search on the internet, you are sure to find a good choice of local plasterers that are available for work. The difficult part comes in deciding which one to use.
You don't want to rush right in and simply pick the first one that you find listed at the top of Google.
There are several things that you should pay attention to and be aware of, so you can be sure that you selected the best plastered for the job at home.
There are a number of websites you can visit, where you can find details for businesses and tradesmen such as plasterers, electricians, and plumbers. These websites are a good place to start as they will only list legitimate businesses.
Additionally, Google or Bing should give you a fair share of good results as well which can make a good starting point.
Making the First Contact with the Plasterers
Once you've compiled your shortlist of potential plasterers who are servicing your area, you'll want to make contact with them.
Depending on whether or not they have an actual office and receptionist to answer the phone, you might need to try and telephone some of them a few times before you get an answer.
Some self-employed plasterers may actually be on a job when you call and might not be able to answer. Don't take this as a bad sign – just try and call again a couple of hours later. Alternatively, you can contact them by email if they have a contact form on their website.
The first thing you'll want to do is tell them about the work you need doing. It's important that they explain to you how they will undertake your project.
No two plastering jobs are the same, and there are lots of factors that can play a role in how a project will go such as the size of the wall or ceiling, the materials that were used, what work needs doing, and so forth.
It is very important that they explain to you how they will plan to prepare either the ceiling or walls that they will be working on. It is also a good idea to ask them about their qualifications and what experience they have had in doing similar work to what you need to be done.
Look at Previous Feedback and Testimonials
One great way to get an idea of a plasterers' experience is to read reviews from their previous clients. This is probably the best way to get a clear picture of how good or bad a plasterer is, and an honest review of the work they have done.
You could find a plasterer who has an amazing website full of beautiful images of the work they have claimed to have done, but in fact, they don't have a clue about plastering. Alternatively, you could have someone with a very poor looking website who actually does fantastic work.
It's worth spending a little time looking at reviews on either their Facebook or Google business page if they have one, as well as on other websites or tradesman forums.
Ask for a Written Quote
One mistake that a lot of people make is that they are given a quote for the job on the phone, and not a written quote sent by email or regular post.
A lot of the time, people may have been quoted by telephone one price for the job, but when the work has actually been carried out, the price has doubled. Always ask for a written quote, as you never know when you might need to refer back to it.
Finding the right plasterer for your work may take you a little time, but it's important that you find the right person, as at the end of the day, its work on your home that is being done, and you are bound to want it to be a good professional job, rather than a poor and sloppy one.