Living in a pests-infested home can be a painful experience.
From cobwebs that make our homes look messy to cockroaches and rats that eat our paper materials, there isn't any part of it that's interesting.
Besides making our home uncomfortable, living with pests poses a serious threat to our health and can make us fall sick easily.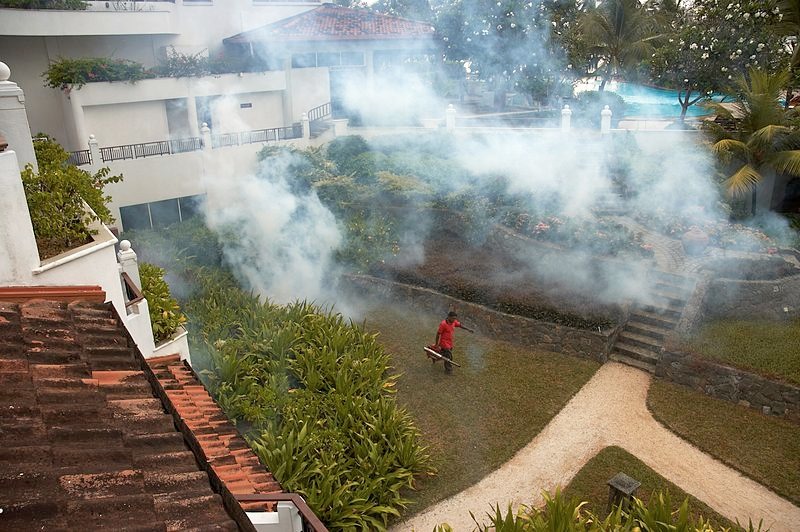 Pests are of various kinds and can be defined as organisms that occur in places they are not wanted. Examples of common household pets are spiders, fungus, ants, cockroaches, rats, carpet beetles, silverfish, mosquitoes, fruit flies, meal moths, termites, stink bugs, rodents, etc.
These pests live and thrive in our homes when we create a comfortable environment by not paying proper attention to their presence.
In homes with gardens, mites, moths, aphids, caterpillars, beetles, and rodents tend to take shelter around the plants. Undoubtedly, booking a professional pest control service is the most effective way to control and reduce pests.
However, you might be interested in other effective ways to help you manage home-based pests. Below are some practical ways to keep home pest-free and healthy.
1. Know the Pest you're Dealing With
Considering that numerous pests could potentially disturb your home, the first step to getting your game right is to know what pest you're dealing with. You need to know the pests that live around or within your home to control them effectively.
Suppose your home is saturated with cobwebs, and you're always running into one now and again; that's an indication that you're dealing with spiders.
Getting professional spider pest control services becomes a worthy investment to help you save a great deal of time and resources. Of course, cobwebs can make less-frequently touched corners look pretty messy and the spiders can be a scare.
Furthermore, when applying pesticides, you need to be certain that the pesticide will be effective on the pest. Since there's no one-size-fits-all pesticide, your choice of pesticide will depend on what organisms you're looking to eradicate.
Also, knowing the pest that lives in your home will help you understand their lifecycle, habitat, weaknesses, and strengths. Simple things like covering foods and getting rid of stagnant water can go a long way in reducing pests.
2. Keep your Kitchen Clean
Everyone knows that a dirty kitchen is a perfect recipe for a pest-infested home. Why? This is because pests need food to survive. They are likely to visit your kitchen frequently or even take homes there when you always have crumbs and food particles scattered around.
As a result, they increase in number exponentially and quickly make your home daunting to live in. To keep your kitchen neat at all times, you should:
Seal all food containers as unsealed containers can attract mealy moths, insects, flies, cockroaches, etc.
Keep the kitchen racks, counters, stove-top, drawers, and complete cabinet clean after cooking.
If there are any spills, wipe them up with soap and water. Using a paper towel or dish towel is a good idea, but it usually wouldn't be enough. You are likely to have tiny particles of the food left, which can still attract pests, especially if it's an oily meal.
From time to time, unplug your toaster and remove food particles.
With long-term storage items such as rice, beans, etc., keep them in the refrigerator.
Store unfinished food in a sealed glass or plastic container and keep them in the refrigerator. Lying foods out in the open will not only attract pests but also make them spoil quickly.
If you have pets at home, store their food in clean, sealed garbage to prevent rodents from getting to it.
Clean up dishes every day or submerge them in soapy water if when you're unavailable until you are ready to wash
Trash cans should be kept clean and taken out daily. If not, then every second day. When using the trash, keep all dirt directly inside and avoid spills.
---
Read Also:
---
3. Avoid Stagnant Water
Just as we need water to survive, so do pests. Even a little quality of water standing in the kitchen or any other corner can attract different kinds of pests.
Mosquitoes are one of the most prominent pests that can attack our homes when we allow water to stand. To avoid standing water:
Fix leaking faucets and pipes as soon as possible
Keep the bathroom and kitchen areas as dry as possible since they are the locations that receive most of the water we use
Buckets, kitchen utensils, and vessels should be dry when not in use
Throw your pet's water away at night, and do not leave it out overnight
4. Install Nets on Windows and Seal All Entry Points
Insects and other forms of pests do not grow in our homes. Rather, they come in through holes, cracks, and poorly sealed entry spaces.
Even when our homes are clean and tidy, leaving potential entry points unsealed can make pests take our homes as habitats.
They go out to fend for their meal and bring them into our homes to feed younger pests. Do the following to seal entry points:
Install nets on windows to ward off pests like house flies, spiders, mosquitoes, and large cockroaches when you need to let fresh, cool air in
Seal all cracks and crevices with silicone caulk, whether it's in your baseboards, moldings, pipes, ducts, cupboards, sinks, or electrical outlets.
Repair holes in heating and cooling vents screens. And if you don't already have one, buy a quality screen to prevent pest intrusion through vents.
Repair damaged doors and windows as soon as possible.
If you have a lawn, keep vegetation at least 18 inches away from your home. Also, keep your yard clean to avoid mosquitoes, rats, etc. Prune your plants regularly and fill in pits that can accumulate water.
5. Use Effective Pesticides
Beginning with less toxic pesticides, target locations that you think are occupied by pests. Apply the pesticide throughout the home while making sure to avoid consumables.
Less toxic pesticides aren't only safer for you and your family; they are safer for the environment too. Make sure to continue observing the previously mentioned tips, as applying pesticides while leaving dirt and crumbs around the house will only reduce its effectiveness.
In cases where less toxic pesticides aren't effective, try a more volatile one. Ensure you read the instructions carefully and avoid frequent applications. Keep kitchen utensils away from the pesticide and apply only to specific areas.
Finally, seek professional help if you do not get the desired results as some pests may remain "stubborn" or seem too overwhelming to be controlled at home DIY.