Did you know the global roofing market reached USD 121.8 billion in 2022?
Learning the dos and don'ts of fixing leaky roofs is a must. Knowing what you're doing can easily save you money and frustration.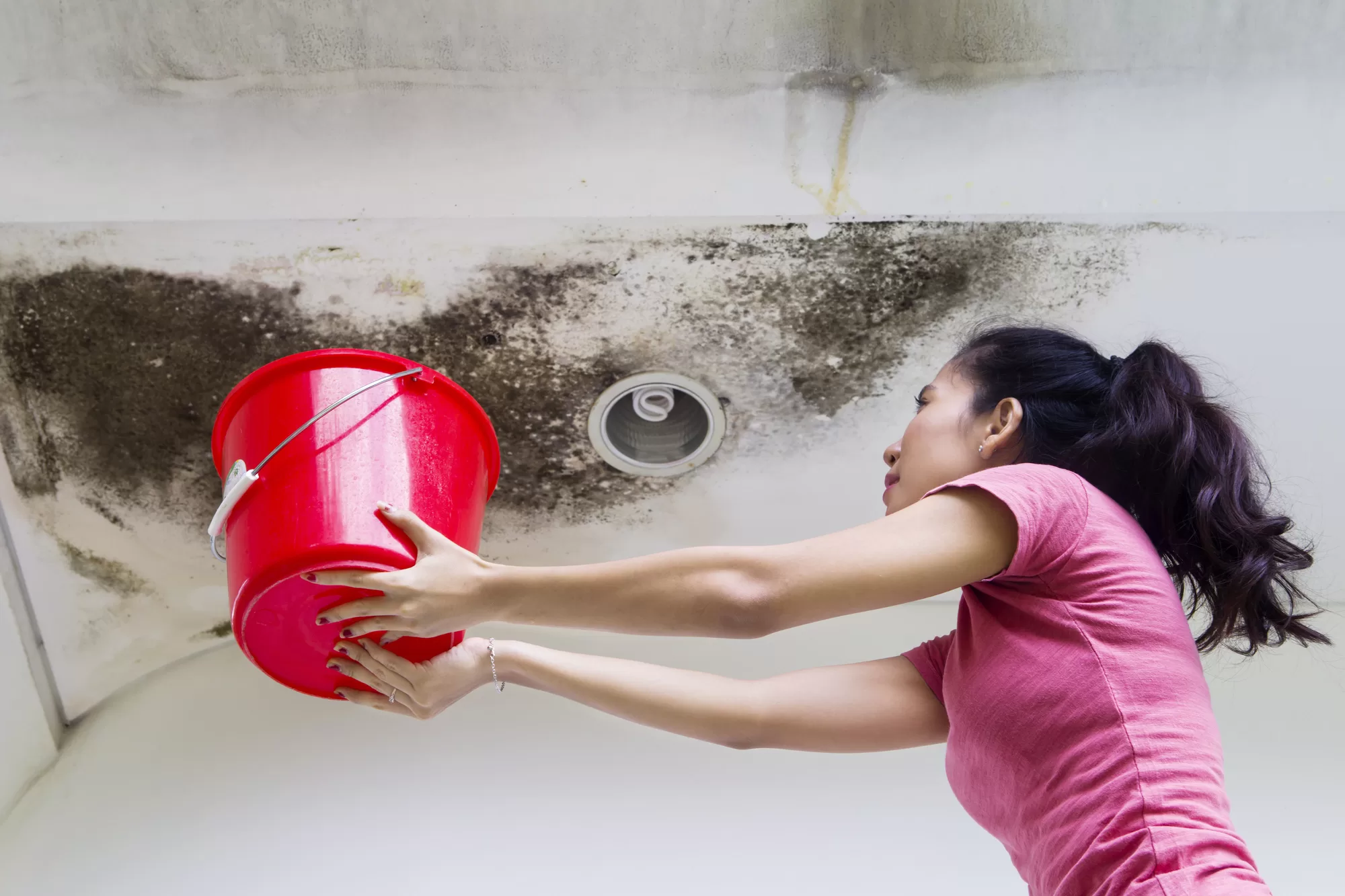 Leaks sometimes come from unavoidable wear and tear. However, most commonly, a leak in the roof is a problem with the materials below it. Knowing how to fix a leaky roof isn't difficult, but it takes research and some skill.
Today, we'll look at the basics and other things you should know about fixing a leaking roof.
Do's
1. Inspect the Entire Roof
Inspecting the entire roof before attempting to fix a leaking roof is essential. First, check the edges and corners and look for damage, warping, rotting, or cracked shingles.
Make sure to wear protective clothing, gloves, and eyewear, at the very least. Additionally, have the necessary supplies such as roofing nails, roofing tar, roofing cement, and a trowel.
2. Check All Potential Points of Entry
Inspect water stains on the walls and ceiling for signs of water damage. Then, assessing the roof for any loose or damaged shingles or tiles is essential.
Look for gaps around vents or pipes, as these can be a source of water infiltration. Evaluate the roof's sealant, which can wear over time and cause leaks.
---
Read Also:
---
3. Look for Any Signs of Damage
Inspect the roof by looking for any damage caused by bad weather, such as hail during a storm or signs of wind damage.
Furthermore, inspect the roof drains and downspouts to ensure they are correctly draining and not creating a pool of water near the foundation, which could indicate a roof leak.
Check for any holes, cracks, or damage to the flashing around the chimney or other roof vents.
Don'ts
1. Don't Rely Solely on Where the Water Is Dripping Inside Your Home
Don't attempt to repair the roof yourself, as improper installation of new roofing materials can lead to further damage and leaks. Don't ignore the leak! At Superior Roofing, everyone will receive prompt service and excellent roof repairs.
Repair it quickly to prevent additional water damage to your home. Have your roofer inspect the roof around the leak area and carry out repairs or replacements as required.
2. Don't Make Repairs if You Don't Feel Confident in Completing Them Safely
Safety guidelines should be followed, such as wearing goggles and rubber gloves while working and being aware of the area around the repair site.
Also, never work on a sloping roof or a steep pitch without installing protective fall-prevention equipment. Wear appropriate shoes when climbing, such as closed-toe shoes or boots with traction.
3. Don't Use Materials For/in Repairs That Are Not Rated for Outdoor
Materials not rated for outdoor use may not withstand the elements, such as rain, wind, and extreme temperatures, creating a hazard and damaging the property.
Suitable materials used for outdoor roof leak repairs should include plastic and rubber sealants, screws, nails, and other hardware.
Identifying the Dos and Don'ts in Fixing a Leaking Roof
Properly fixing a leaking roof requires proper steps and using suitable materials.
To ensure the job is done correctly, follow the dos and don'ts of fixing a leaking roof! For more tips, contact your local roofer to get personalized advice.
If you enjoy this article, check out our blog for more exciting content!