If your dog needs some major training, but you don't have the time to give it, you might consider sending him or her away for training.
Unfortunately, it can be hard to find a competent trainer who can address each of your pet's needs.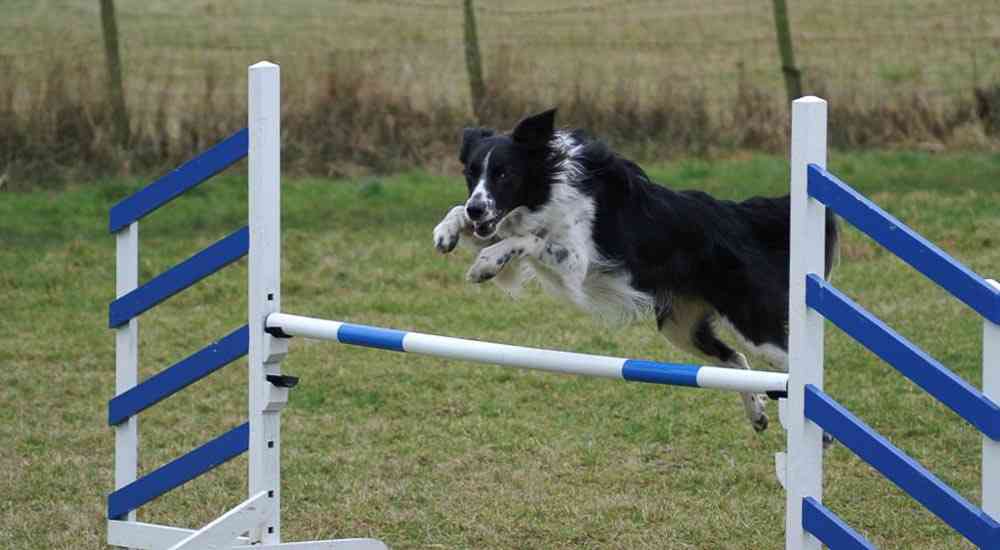 However, some facilities, such as Spectrum Canine Dog Training, offer excellent dog-caring services that sort all issues out.
You just need to look into their credentials and decide whether you would be comfortable with their services.
Finding the Best Dog Trainer
If you're looking for a dog trainer, you might be surprised to find out just how easy it is. Anyone can be a dog trainer.
But that doesn't mean that everyone should be one. There are many levels of training, and some people are better equipped at handling certain types of problems than others.
For instance, some dog trainers specialize in working with aggressive dogs, while others specialize in helping people train their dogs themselves instead of sending them away.
Therefore, it's important to ask the right questions before you make any decision.
While it is tempting to go for the cheapest dog trainer in your area, you might want to think long and hard if this is someone really qualified to help you out.
You might even want to look at other dog trainers first to see what techniques they use and decide whether this person is appropriate.
Picking out a training facility specializing in your dog's needs might be a better choice than simply taking your dog to the local dog trainer and hoping for the best.
The level of training your dog gets can vary significantly from one place to another.
So, it's always better to at least do some research before making a decision that you might regret later on.
Who Qualifies as A Professional?
To be considered a professional dog trainer, you must have earned at least one title.
You can be a professional dog trainer if you have earned the CPDT-KA title, which is the certification for a "Knowledgeable Trainer."
To get this certification, you need to have completed an additional 40 hours of training on top of the 100 hours required to qualify as a CTCA (Certified Training Canine Association) dog trainer.
---
Read Also:
---
What Kind of Training Do These Individuals Provide?
People who call themselves "professional dog trainers" often provide various services.
Some dog trainers sell the methods they have created themselves, along with books or videos and other advertising materials.
Others offer personalized training in your home or at their facility. If you are only looking for someone to help you train your dog, this might be the right kind of person to hire.
But if you're thinking about hiring a professional dog trainer to help with behavioral issues that your pet has been having lately, then maybe you need someone a little qualified.
What Is the Best Way to Train Your Dog?
The right way to train your dog depends on several things. First, you might want to look at what your dog needs.
If he has some behavioral issues causing problems in your home, then a trainer who specializes in this area will be of great help.
However, some situations require more specialized training. For instance, if your dog suffers from separation anxiety, he might need to go away for a month to attend training camp and learn how to be alone.
This can be quite an investment, so it might be a good idea to take things one step at a time.
If you consider this kind of training, you can try looking for an equivalent service such as dog retreats.
This gives your dog the chance to get away and have fun for a while. It will help with many problems.
Here Is a List of Some of The Things That Should Not Be in Your Dog's Training Program
A Trainer Who Only Specializes in Disobedience Issues
While this type of training is one of the most common, there are still other issues to consider. A trainer should also help with your pet's prey drive, fear issues, and socialization.
A Trainer Who Has Not Had Any Formal Training
Finding a certified trainer will ensure that your dog gets the best advice possible during his or her training time.
A Trainer Who Uses Methods That Involve Undue Stress on Your Dog
Pain should never be used as a motivator. This is not only cruel, but it can also take a long time to get your dog to trust you again.
If you have any doubts about the trainer, discuss what they are doing with someone else who knows a lot about dogs.
You'll probably find that the things they are doing are wrong or harmful to your dog.
Get Specialized Help
Finally, remember that any training program should be tailored to your dog's needs.
Ensure you find a trainer who will give you the time of day and someone willing to listen to what your pet needs.
Ensure that you and your dog are in a happy partnership before moving forward with any training program.