When it comes to outdoor living spaces, the patio is a true staple. And while patios can be constructed from a variety of materials, concrete is by far one of the most popular choices. That's because concrete is incredibly versatile and can be customized to suit any aesthetic.
If you're thinking of adding a concrete patio to your home, you're in luck. In this post, we'll share some tips and ideas for designing the perfect concrete patio.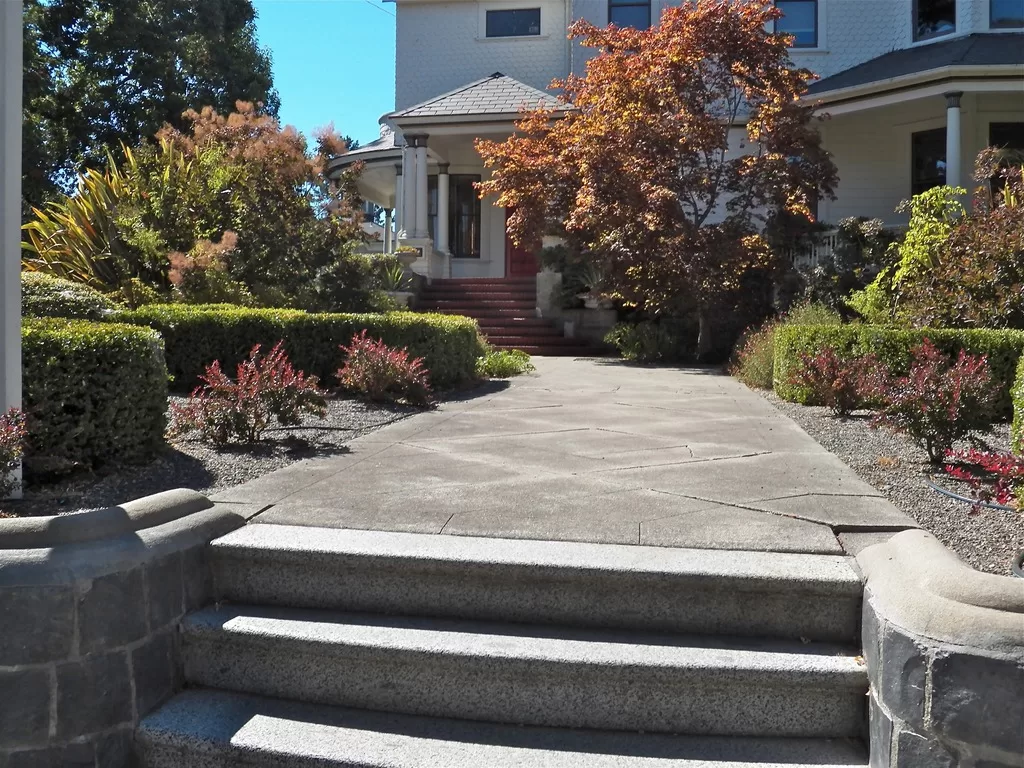 From choosing the right size and shape to picking the right finishes, we've got you covered. So read on for everything you need to know about designing a concrete patio that's perfect for your home.
1. Selecting the Best Location
The location of your patio is important for a number of reasons. First, you need to make sure the patio is in a place that receives enough sunlight. If it's too shady, you won't be able to enjoy it as much.
Second, you need to make sure the patio is close to your house so you can easily access it. Third, you need to make sure the patio is in a level area so you don't have to worry about water pooling on the surface.
Once you've selected the perfect location for your patio, you can start thinking about the design.
2. Planning for A Drainage System
When it comes to concrete patios, one of the most important things to consider is drainage. Without proper drainage, your patio will quickly become a wet, Riverside Concrete, muddy mess – and no one wants that.
There are a few different options when it comes to draining your patio. You can install a French drain, which is a type of drainage system that consists of a gravel-filled trench with a perforated pipe running through it. French drains are very effective at draining water away from your patio.
Another option is to install a drainage system that drains water away from your patio and into a nearby flower bed or garden. This is a great option if you have a small patio and don't want to deal with the hassle of a French drain.
No matter which type of drainage system you choose, be sure to plan for it before you start building your patio. Otherwise, you'll end up with a wet, muddy mess – and that's not what anyone wants.
---
Read Also:
---
3. Choose the Best Materials for The Job
When it comes to choosing the right materials for your concrete patio, there are a few things to keep in mind. First, you need to decide what kind of look you're going for. Do you want a smooth, polished look? Or a more rustic, textured look?
The type of finish you choose will also affect the type of materials you need. If you want a smooth finish, you'll need to use a different type of concrete than if you want a more textured finish.
Finally, you need to consider the climate in your area. If you live in an area with a lot of freezing and thawing, you'll need to use a different type of concrete than if you live in a more stable climate.
By keeping these things in mind, you can choose the best materials for your concrete patio and create the perfect outdoor space for your home.
4. Designing A Unique Shape and Style
When it comes to concrete patios, there are endless possibilities in terms of shape and style. You can opt for a traditional square or rectangle, or get more creative with a free-form design. If you want to make a statement, you can even incorporate curves or other geometric shapes into your patio design.
When it comes to choosing the perfect shape for your patio, it's important to take into account the size and layout of your outdoor space. You'll also want to consider how you'll be using the patio and what kinds of furniture and accessories you'll want to include.
Once you have a good idea of what you're looking for, you can start exploring different shape and style options to find the perfect fit for your home.
5. Adding Decorative Elements for Flair
Concrete patios don't have to be boring! Add some flair to yours with decorative elements like stamped patterns, colored concrete, or exposed aggregate. You can also add interest by incorporating different textures or creating focal points with features like fire pits or water features.
In conclusion, there are a variety of factors to consider when designing a concrete patio. With a little planning and creativity, you can create a space that is both functional and stylish. By taking the time to choose the right location, size, and shape, you can ensure that your patio will be a welcome addition to your home for years to come.