Are you looking to style your bathroom and are not sure where to start?
Whether you're building one from scratch or remodeling, we have prepared some tips to kickstart your journey. Some bathrooms are made with select colors and timeless fixtures, which never go out of style.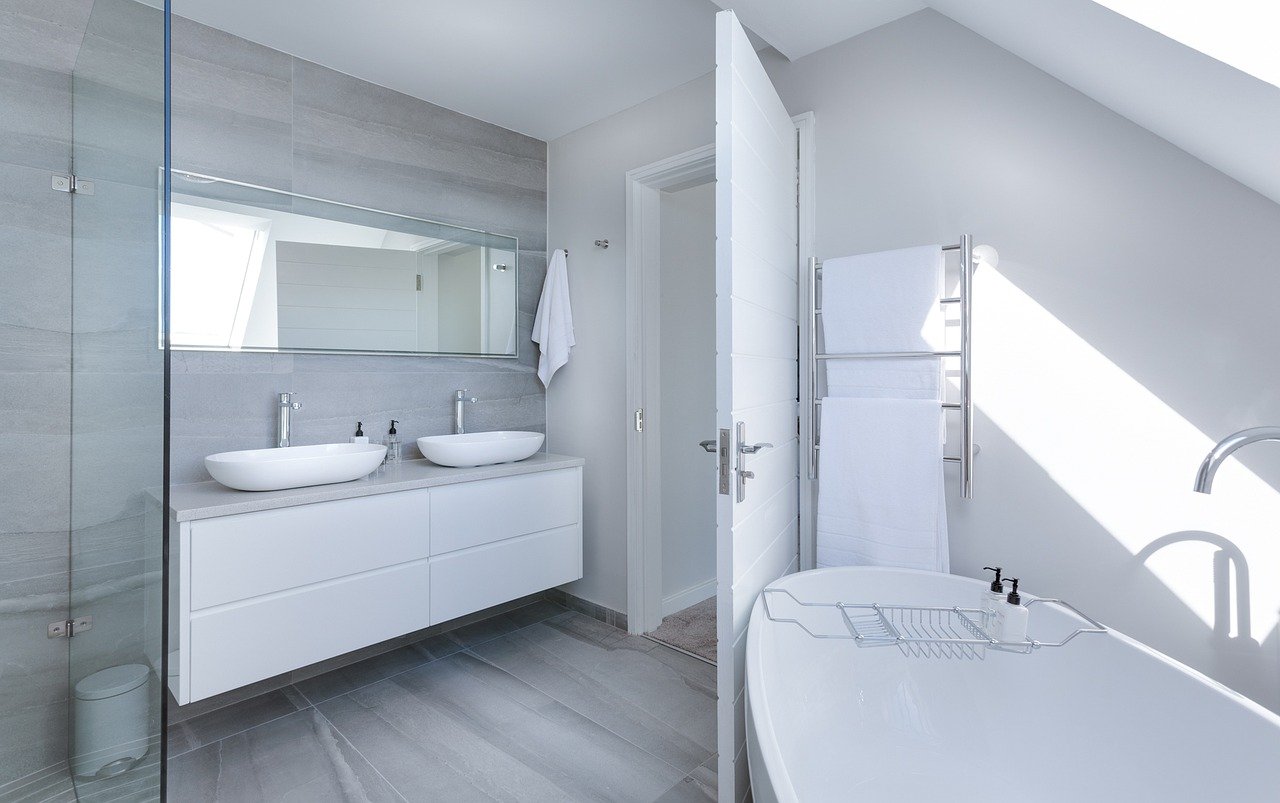 The bathroom is a personal space in your house, and investing in its remodeling will add value to your home.
According to interior design experts, a bathroom comes second after kitchens as the most expensive rooms in your house to design. However, this should not mean you have to spend thousands of dollars to make your bathroom more attractive.
With a few tweaks and tricks, you can remodel your space on a budget. Here are a few tricks you can borrow.
1. Remodel the Fixtures
A bathroom sink can last for a decade or even more. However, your faucets will need to be replaced, especially if they are leaking.
According to experts from Britton bathrooms, upgrading your old faucets to new ones may help you revamp your bathroom space's design. Additionally, your old taps may have leaks, which might increase your water bills significantly.
When changing the style of these two items, changing the tiles is optional. However, if your tub is colored, it's advisable to have it resurfaced.
If you have a small cabinet, you can paint it white combined with your bathroom walls. Leaving the tiles to their natural color will blend them for a smooth and clean background.
2. Artwork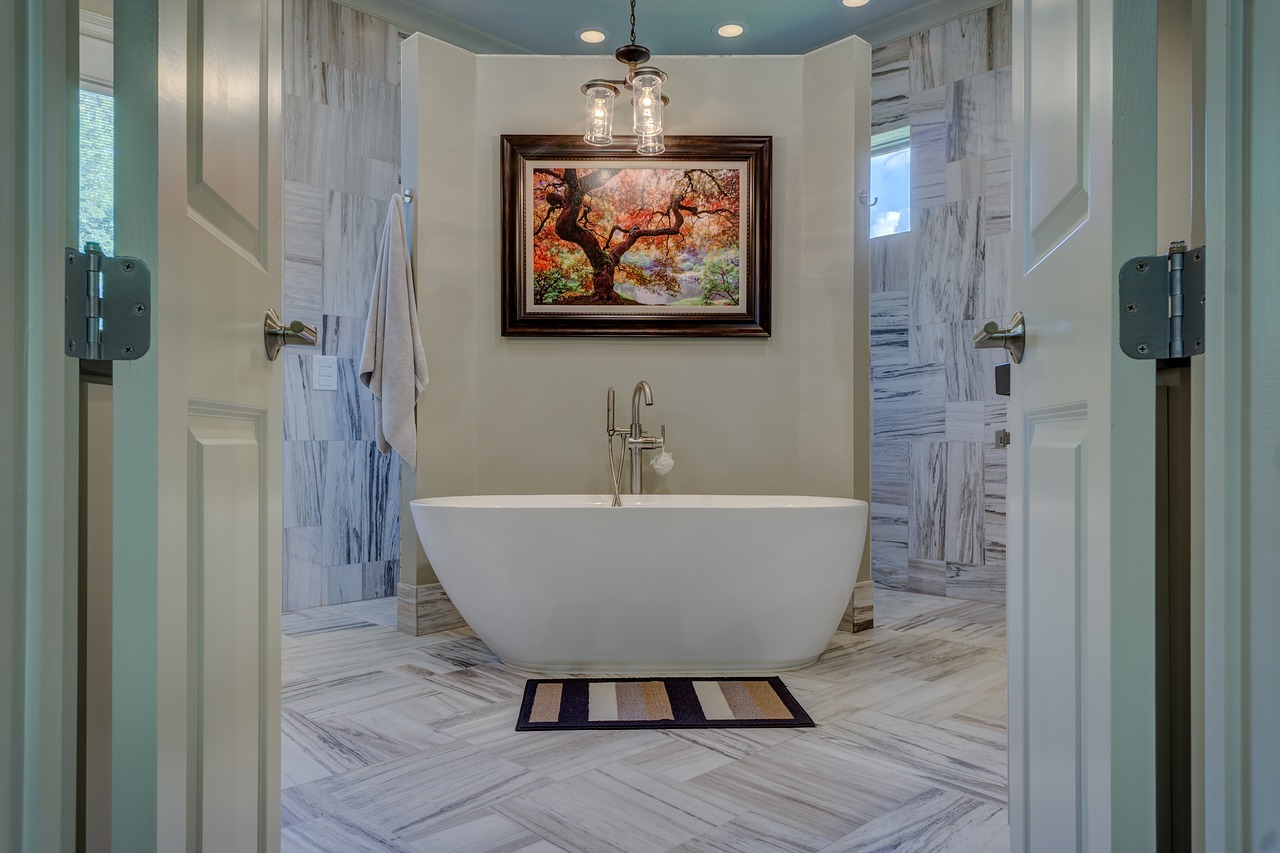 Adding artwork to your bathroom space helps to blend well with your tile and wall background color. You can use nails or strings to hang your favorite painting.
If you have a small bathroom space, one or two art pieces are good to start with. It will help if you have a piece of art that blends well with your tile color.
You can choose any color for a second piece, but it's advisable to avoid shouting colors. Go for a painting with a wooden or metallic frame.
Installing paintings is easy, but if you're stuck, consult a professional or use a DIY video on the internet.
---
Read Also:
---
3. Use Mirrors
Adding mirrors to your space helps to create the illusion of a large area. If you have a spacious bathroom with plenty of room, go for long and tall mirrors.
Large mirrors work efficiently to amplify the feel and size of your bathroom luxury space. You are free to experiment with different mirror sizes and styles which suit your taste and preference.
Using mirrors helps to bring out your personality and is a good installment for modern houses.
Most homeowners resort to the standard medicine cabinet, which creates the impression of a small space. You can swap out the cabinet with a mirror and try getting creative in the area.
4. Painting Your Tiles
If you don't like your tiles' color, painting them with your favorite color is a good option. The paint might not last for long, but it's worth considering rather than replacing the tiles.
According to most professional painters, painting your tiles requires oil-based and not water-based paint. Rather than doing this by yourself, we would highly recommend seeking the services of an expert painter.
A professional painter will check your wall conditions and suggest the best paint. Additionally, they will also check the suitability of the materials you're planning to use.
Remember, the only way to erase paint is by using more paint; This might lead to incurred costs, especially if you're on a budget.
5. Granite Countertops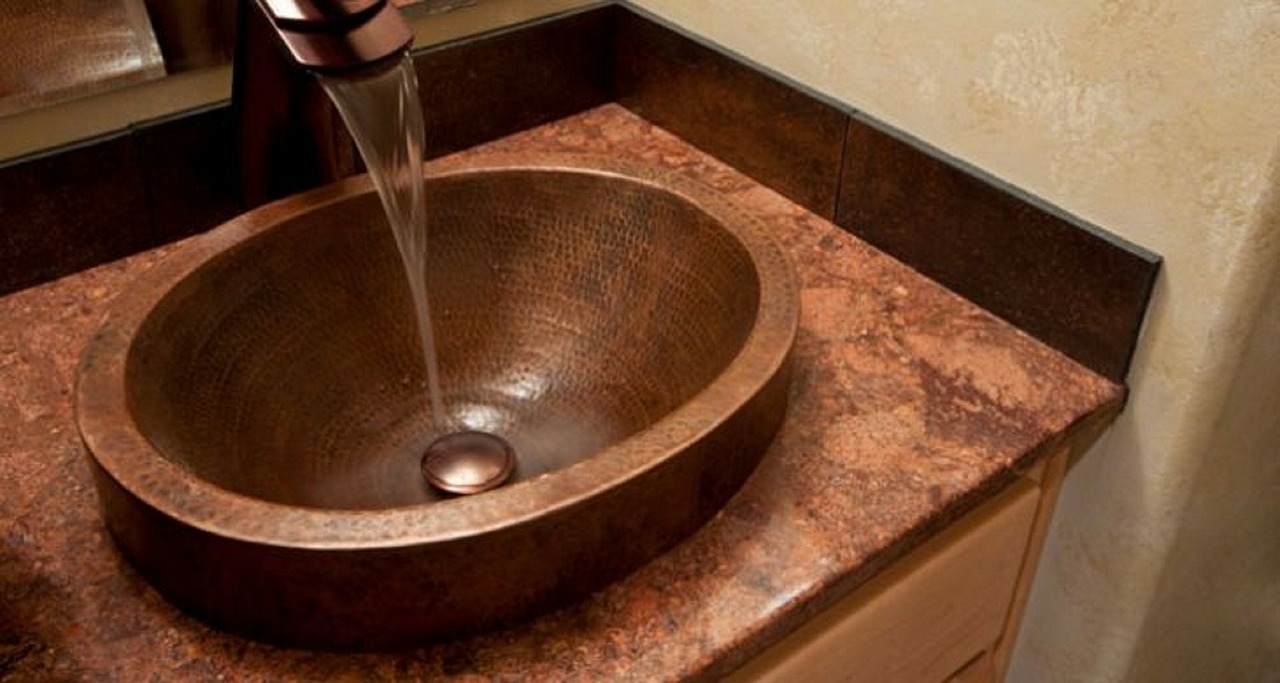 Many people spend a considerable chunk of money on granite countertops. Compared to kitchen countertops, a bathroom countertop is small, which means the cost is relatively low.
To save money on your bathroom countertop, we recommend avoiding the popular colors. Colors like brown, tan, and beige are expensive compared to other less-popular colors.
Additionally, consider buying an imperfect slab. Granite countertops with visible imperfection cost less and are budget-friendly.
Since your sink basin will cover a wide floor area, your artisan will ensure the defective parts are neatly hidden from view.
6. Repair, Avoid New
Buying a new shower or tub to replace your old one will cost you plenty of money. Instead, you can always have it repaired or relined, which is much cheaper. However, we don't recommend this with items like shower fixtures or your sink.
Fixing them will cost more compared to buying new fixtures. Additionally, many plumbers will charge you a high price for refinishing these fixtures. If you intend on keeping your old fixtures, you can follow some DIY tutorials to refinish them yourself.
With the right determination, this will only require less of your time and a small investment. You will also need a few materials that you can source in your local hardware.
7. Install Wallpapers
Installing wallpapers for your bathroom space is expensive and time-consuming but worth it. However, if you compare the price of hiring a contractor to install tiles and using wallpapers, the cost is relatively low.
Additionally, the most beautiful and durable tiles are also expensive. If you're doing a temporary renovation and you're on a tight budget, go for wallpapers.
Wallpapers exist in tons of colors, so choose the type that suits your personality.
8. E-Friendly Upgrade
When renovating or upgrading your bathroom, have the environment in mind. Go for low-flow toilets and sinks, which are great for conserving water. Additionally, most of them are also budget-friendly.
Compared to traditional types, water-saving faucets and shower-heads have relatively the same price range. You can again buy used materials, which are suitable for environmental conservation.
The internet has plenty of sites where you can find upcycled upgrades at a low cost. This is also something you can DIY by following step by step tutorial guides on popular platforms like YouTube.
If you're planning to redesign your bathroom, using a combination of one or all these tips will set you in the right direction.
Additionally, it would help if you changed your bathroom lighting. Using stylish lighting will improve the atmosphere and environment of your bathroom space. As small as some of these changes are, they will help create a dramatic effect in your bathroom.
Finally, remember to work with professionals who will help deliver the right feel for your bathroom.